Black Beauty at Z-arts
Gemma Gibb, Associate Editor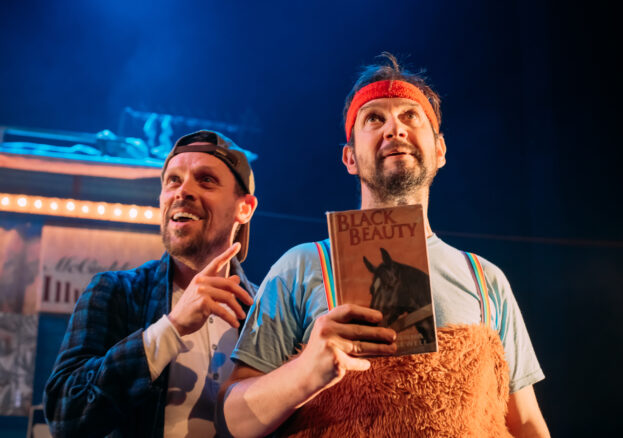 Manchester's dedicated venue for children and their grown-ups is always one to defy schmaltzy family shows in lieu of more suprising experiences.  Lucky for us that Z-arts has Christmas nailed this year with a multi-award winning take on the classic tale of Black Beauty that has wowed audiences in the UK and New York no less.
Brothers Andy and wee Andy McCuddy (yep they are both called Andy), and their pantomime horse Hamish, are going through difficult times.
Out of work as "Equine Illusionists" due to the current demand in pantomime cows not horses,  they are stranded by the roadside in the horsebox they call home. Forced to sell their belongings they discover their late mother's favourite book Black Beauty.
Cue wild antics as they re-enact portions of Anna Sewell's famous, page-turning adventure which reveals the world through the eyes of a horse. This story of perserverence and hope in the face of adversity, intertwines with their own.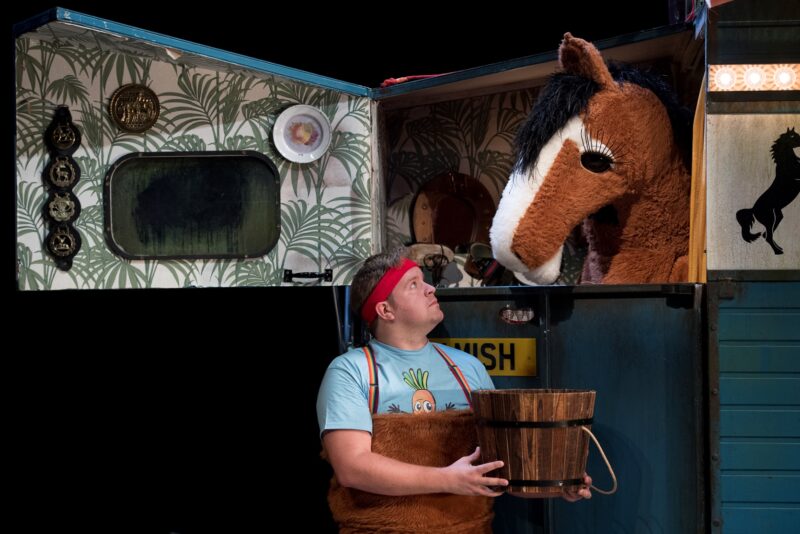 Created by Scotland's acclaimed Red Bridge Arts and Traverse Theatre, expect the best kind of theatrical storytelling for families filled with puppetry, music and set design to take your breath away.
Not just for the horse-mad, this magical show has a string of five star reviews for being uplifting and hilarious while conveying all the messages in the book about kindness, respect, courage and hope.
Grown-ups don't worry – there are definite nods to the famous TV soundtrack from the 70s, giving you all no excuse to saddle up and head to Z-arts this December.