BINGE! at HOME
Kristy Stott, Theatre Editor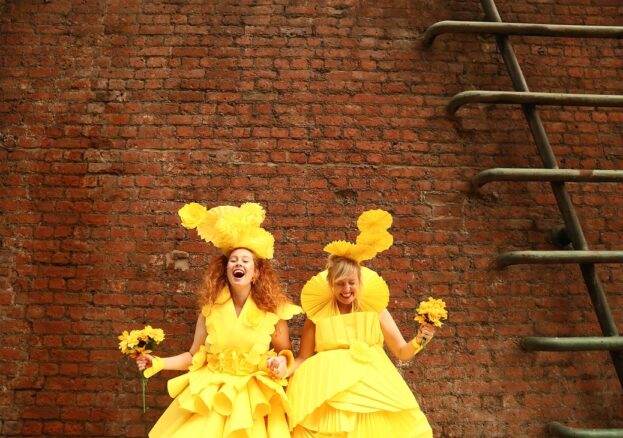 HOME Associate Artists, Mighty Heart Theatre return to the stage with their first full-length performance piece, which is being performed as part of PUSH Festival 2019.
BINGE! is a full-bodied show about the strength of women, an autobiographical journey through food, addiction and binge eating disorder. A show about finding your voice and speaking the truth; a nourishing recipe of hope for the lost, lonely and heartsick.
Mighty Heart Theatre are Sam and Lisa, and with social and political issues at the centre of everything they do, they create imaginative and innovative performance that aims to tackle urgent narratives and kickstart conversations.
In 2015 Lisa was diagnosed with a triple whopper; food addiction, binge eating disorder and post-traumatic stress disorder. A survivor of emotional abuse she found herself feeling empty and starved of love. Inspired by this life experience, Mighty Heart Theatre have devised BINGE! – a knickerbocker glorious story about rebuilding your life.
Told through theatre, dance, puppetry and punk, this new show from Mighty Heart Theatre is a hearty feast of feelings, which will serve up tender truths on addiction, food, friendship, motherhood, cravings, compassion and connection.
Developed with Barbican Open Lab in collaboration with HOME.