BBC Philharmonic: 26 February at The Bridgewater Hall
Johnny James, Managing Editor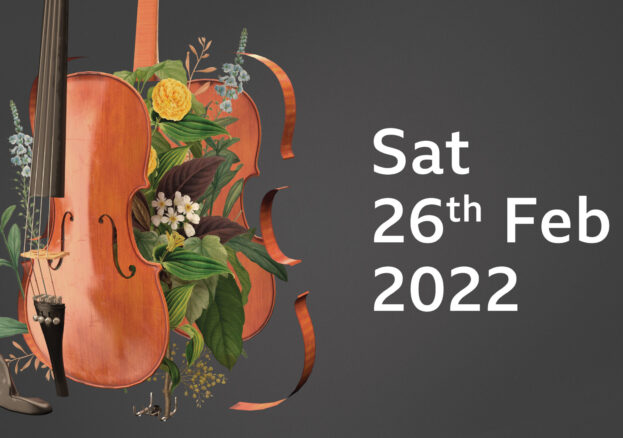 The BBC Philharmonic and the Hallé are teaming up to celebrate 150 years since the birth of Ralph Vaughan Williams – and tonight's concert, the first in the series, looks at the composer through the prism of war. Conducted by Mark Wigglesworth and featuring tenor Alessandro Fisher, we'll hear two glowing Vaughan Williams symphonies: his Third and Fifth, alongside the song cycle On Wenlock Edge.
Named the Pastoral Symphony, Vaughan Williams' third symphonic work came a whole eight years after his Second. This was due to The Great War, when the composer enlisted in the Special Constabulary and later the Royal Army Medical Corps. It may come as a surprise that this work of serene beauty was conceived near the front line, but perhaps it makes sense when viewed from the perspective of a composer who was quietly astonished to find himself still alive, grappling with the need to attain a deeper level of artistic peace and beauty. Not to say that the work doesn't contain any shadows of its circumstance – there's plenty of dissonance at work as Vaughan Williams reflects on the French fields where he served. It's just that this dissonance is so exquisitely handled that it almost sounds like an other-worldly kind of consonance – an eerie foreshadowing of the more aggressively dissonant Fourth, but that's for another concert.
Tonight we skip ahead to the majestic Fifth, whose 1943 Proms premiere offered audiences comfort at the height of the Second World War. Every member of the audience at that premiere would have known only too well the reason why they were in the Royal Albert Hall as opposed to the Queen's Hall. The latter venue, home to the Proms since their inception, had, just two years earlier, been destroyed in an air raid.
A profoundly personal utterance that draws on English folk song and Tudor church music, the work is one of Vaughan Williams' greatest achievements as a symphonist. It's almost as if, cleansed by the violence of his Fourth Symphony, the composer found the clarity of sound and spirit he'd always been striving for; it's telling that he decided to close the symphony with one of the most beatific and peaceful stretches of music in his whole canon. It's even more telling that in 1952, when the London County Council invited him to choose a symphony for a concert celebrating his 80th birthday, he chose this one.
The programme is completed by On Wenlock Edge, which continues the theme of innocence lost. Nationally celebrated tenor Alessandro Fisher performs in this song cycle of poems from AE Housman's evergreen A Shropshire Lad. 
This Bridgewater Hall concert is part of Toward the Unknown Region – RVW150.