BBC Philharmonic: 19 March at The Bridgewater Hall
Johnny James, Managing Editor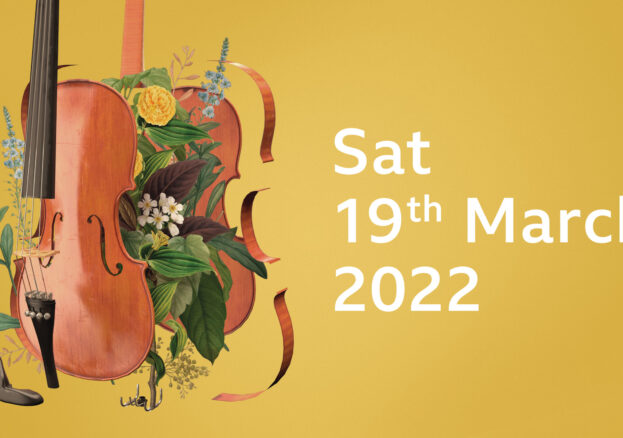 It's the second concert in the Hallé and BBC Philharmonic's complete symphonic cycle celebrating 150 years of Ralph Vaughan Williams, and herein lies one of its crowning jewels: the composer's unprecedentedly fierce Fourth Symphony. Alongside it we'll hear the soaring piece after which the cycle is titled, Toward the Unknown Region, plus the dramatic yet balletic sweep of Job: A Masque for Dancing – all conducted by Sir Andrew Davis.
Vaughan Williams' programme note for his third Pastoral symphony remarked that it was "almost entirely quiet and contemplative". Indeed this is what people thought of as the essential Vaughan Williams. But those thoughts were somewhat derailed upon the arrival of his Fourth Symphony, which was a total departure from the sweet pastoral and religious idyll with which the composer's name was previously inseparable. Granted pieces like Job: A Masque for Dancing, which we'll come to in a moment, displayed flashes of dissonance, but nothing to suggest that Vaughan Williams had a work in him so fierce in temper, so abundant in rhythmic and harmonic conflict.
What did this sudden change in temperament mean? Well, there was no shortage of interpretations. Most read the work politically, in the context of Hitler recently staging major bloodbaths and Mussolini flexing his muscles in increasingly bleak directions. This enraged its composer, who said in a letter to his old friend Bobby Longman: "I wrote it not as a definite picture of anything external […] but simply because it occurred to me like this". Perhaps, then, it's his wife Ursula Vaughan Williams whose interpretation is closest to the truth: "No one seems to have observed how… closely it is related to the character of the man who wrote it. The towering furies of which he was capable, his fire, pride and strength are all revealed and so are his imagination and lyricism.".
Onto something very different. Toward The Unknown Region is a short piece written by Vaughan Williams for orchestra and choir (tonight, the Hallé Choir), based on a poem by Walt Whitman. The composer – along with fellow British composers including Holst and Delius – wrote several settings of Whitman poems, but this is the one that brought him to public attention in 1907, when its premiere in Leeds announced the arrival of a new and important voice in English music. Vaughan Williams' piece perfectly encapsulates Whitman's noble, humanistic aspirations as it journeys, in the composer's unmistakable style, into the eternal beyond.
In a way, the final piece in tonight's programme, Job – A Masque for Dancing, does the same thing. It's a masterful interpretation of the battle between God and Satan as viewed through the prism of the servant who never quite lost his faith. Vaughan Williams wrote this music for a one act ballet produced for the Vic-Wells Ballet in 1931, inspired by a scenario drawn up by author Geoffrey Keynes, itself based on William Blake's Illustrations of the Book of Job. A powerful, dramatic piece for full orchestra including organ, it exhibits the composer at the height of his powers, and it caps off tonight's programme in triumphant style.
This Bridgewater Hall concert is part of Toward the Unknown Region – RVW150.