And Say the Animal Responded? at FACT, Liverpool
Sara Jaspan, Exhibitions Editor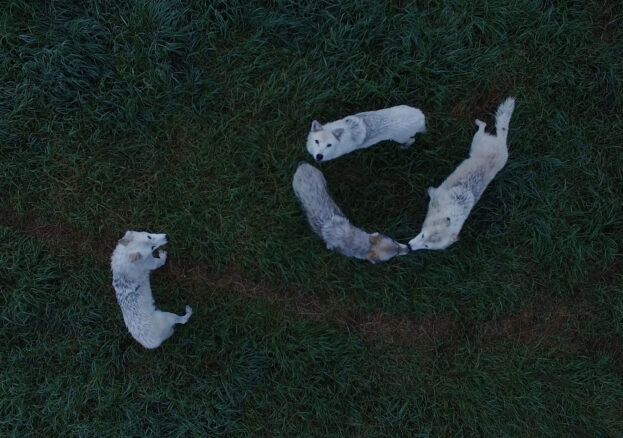 Good news! FACT in Liverpool is preparing to reopen its galleries from 12 August, beginning with And Say the Animal Responded, a new exhibition which was due to open back in March. Here's our original preview.  
"Imagine talking to a tiger, chatting to a cheetah; What a neat achievement that would be," sang Rex Harrison in what became the anthem song of the classic film adaptation of the Doctor Dolittle series. More than a neat achievement, the prospect is a fascinating one. Though, in the context of the unfolding ecological crisis and humanity's maltreatment of the rest of the animal kingdom over the centuries, the conversation would likely be fairly damming.
And Say the Animal Responded? at FACT sets out from an understanding that animals feel emotions and have distinct personalities and ways of communicating. The show features a selection of video works and sound-centred installations by five artists/artist groups from around the world that seek to bring us closer to animals' sonic lives. Upon entering, visitors will be met with an ocean choir of whales recorded by hydrophone, the quiet interactions between wolves captured by drone camera, and the 'scratching' music generated by a living colony of ants operating two turntables, among other things – including a digital artificial intelligence resurrection of the recently extinct northern white rhino.
The exhibition takes its title from an essay by Jacques Derrida in which the philosopher challenges the separation that humans have long drawn between themselves and other creatures, and feeds into a wider discussion around the need to drastically redress our relationship with the planet. Curated by FACT's brand-new director, Nicola Triscott, And Say the Animal Responded? also marks the beginning of the organisation's year of The Living Planet, during which it will collaborate with artists to explore pressing environmental and ecological issues.
Featuring work by Ariel Guzik, ​Amalia Pica and ​Rafael Ortega, ​Kuai Shen​, ​Demelza Kooij​, and ​Alexandra Daisy Ginsberg; this exciting new show provides a fascinating window into the lives of the other animals that form part of Earth's total population.
NOTE: The galleries will be open from 12-7pm on Wednesday to Saturdays, and 12-5pm on Sundays. To find out about the measures being taken to keep visitors safe, please head to the 'Plan Your Visit' section of FACT's website.