Afro Celt Sound System at Manchester Folk Festival
Chris Horkan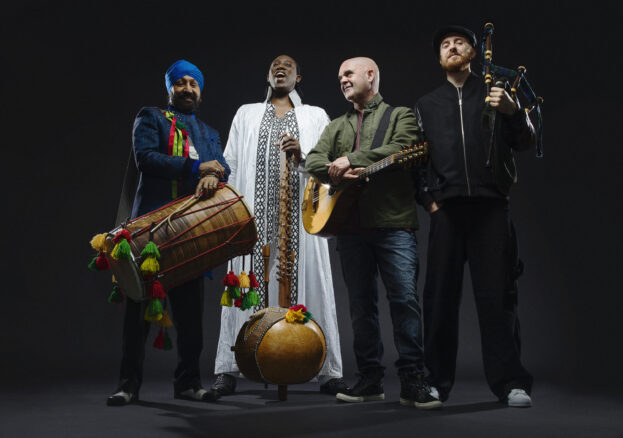 A ground-breaking group of musicians, drawing inspiration from Irish and West African folk traditions, Afro Celt Sound System headline the largest show at this year's Manchester Folk Festival.
The innovative collective – formed in 1995 by producer-guitarist Simon Emmerson – celebrated their 20th anniversary with The Source, their most ambitious record to date, and one described as 'a colossus of an album'.
Live, long-term members Emmerson, N'Faly Kouyaté and Johnny Kalsi are joined by new core member Griogair – plus a host of talented folk musicians. With Robert Plant, Sinead O'Connor and Peter Gabriel among Afro Celt Sound System's previous collaborators, the group's strength is evidently in its eclecticism.
Support on the night comes from The Nightjar – who have drawn comparisons to Midlake and Simon & Garfunkel – and Sound of Sirens, aka Exeter-based singer-songwriters Abbe Martin and Hannah Wood.