Abstract Orchestra play Dilla at The Blues Kitchen
Johnny James, Managing Editor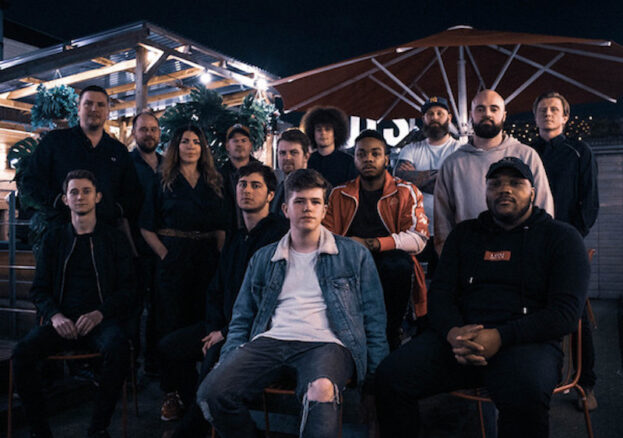 Leeds' 16 piece Abstract Orchestra come to Manchester to perform some of Dilla's best loved cuts from his sprawling back catalogue.
Widely thought of as the greatest hip-hop producer of all time, James Dewitt Yancey AKA J Dilla emerged from Detroit as part of Slum Village, before quickly becoming an in-demand producer in his own right. Although known for working on albums for hip-hop greats including A Tribe Called Quest, De La Soul and The Pharcyde, he also worked across soul and RnB, with artists including Janet Jackson, Erykah Badu, D'Angelo and Brand New Heavies. His signature style blended loose, shuffly and organic beats with soulful samples and future-sounding synth tones – a style that left a mark unlike any other on the world of hip-hop.
At The Blues Kitchen on 16 February, Abstract Orchestra aim to capture the beauty of Dilla's productions with a live performance where jazz orchestration meets hip-hop beats, guest rappers and vocalists.
Abstract Orchestra are an all-star hip-hop big band with musicians that have recorded and toured with the top acts in the world, including Jamiroquai, Martha Reeves and Amy Winehouse. Led by Saxophonist Rob Mitchell, the band seek to reflect the diversity of music sampled by hip-hop producers by presenting music that has the complexity of jazz, framed within the simpler structures of hip-hop. After their sold out show in November remembering the legend MF DOOM, their next Blues Kitchen outing will see them performing tracks from their much-loved 2017 album Dilla, which translates Dilla's sampling to classic jazz big band instrumentation.
Expect a glittering explosion of sound in this thoughtful tribute to the legend that is Dilla.