The Untold Orchestra: Amy Winehouse at Escape to Freight Island
Johnny James, Managing Editor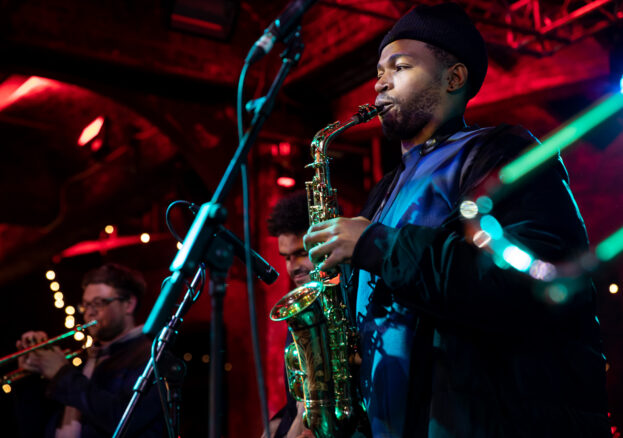 Following a series of sell-out concerts, The Untold Orchestra are back at Escape to Freight Island with a host of new tribute shows, including a night dedicated to the music of Amy Winehouse.
Comprising some of the UK's finest classical, pop and jazz musicians, The Untold Orchestra formed just over two years ago. In that short time, they've worked on recording projects with the likes of Grammy Award winner Bill Laurance (Snarky Puppy), performed at Manchester International Festival with rapper Skittles, and sold out multiple shows including their recent series of 'icon' shows at Escape to Freight Island, which paid homage to the likes of Stevie Wonder and David Bowie.
Hot off the back of that string of Freight Island gigs, the ensemble has been holed up putting together seven brand new shows, which celebrate everyone from Paul Simon to Radiohead. We've an inkling this Amy Winehouse show will be up there with the best.
Amy Winehouse is surely one of the greatest musical talents to have come out of the UK this century. Her unmistakable character, vocal dexterity and masterful songwriting made her a pop icon, loved around the world. 2003's Frank was an amazing debut, joining the dots between Nina Simone and Erykah Badu, but it was 2006's Back To Black that truly blew everything surrounding it out of the water. A refreshing and stylish blend of modern and classic R&B, it appealed to a huge cross-section of music fans and became an instant classic, selling close to 10 million copies worldwide.
You can expect The Untold Orchestra to dig through both of these records, and Amy's entire discography, revelling in the hits while revisiting her early and lesser-known works, all of which shine as brightly today as they did upon their release. It'll no doubt be a joyous night, celebrating one of British music's most unique voices.