A Tribute to Andrew Weatherall at The Carlton Club
Johnny James, Managing Editor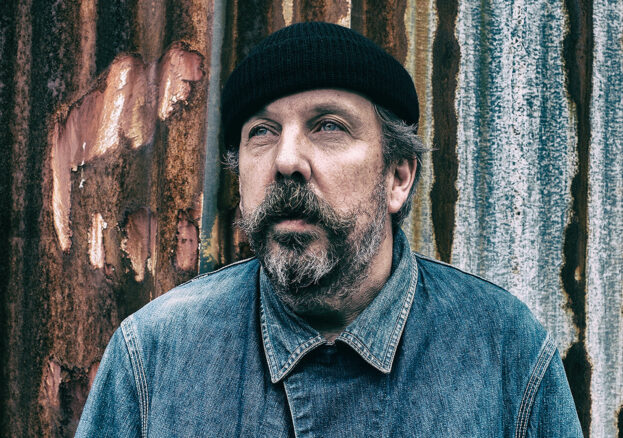 Herbal Tea Party and Psychedelic DiscoTech are celebrating the memory of Andrew Weatherall with a socially-distanced evening of music that was written, mixed, produced or inspired by the legendary artist.
Andrew Weatherall, who passed away earlier this year, occupied a distinct position in British music. Insanely prolific, he was at once a DJ, musician, songwriter, producer, remixer, techno cosmonaut and label head, whose achievements in each of these guises could fill volumes.
When the acid house wave hit the UK in the late 80's, Weatherall was at the centre of it. Most notable was his production work on Primal Scream's Screamadelica (1991), which saw him create a revolutionary mix of hard rock, house and rave, helping the record to win the first ever Mercury Music Prize in 1992. Also lauded around this time were his remixes of tracks by Happy Mondays, New Order, Björk, The Orb and My Bloody Valentine.
Then comes his huge underground influence. Experimental techno group Sabres of Paradise, which began in 1992, encompassed a band, a label, and the Sabresonic club night, which provided a platform for talent from the emerging techno movement. Further support for underground artists came in the form of labels Emissions Audio Output and Rotters Golf Club, both of which specialised in independent and innovative music regardless of genre or format.
Waves of original Weatherall projects followed, including Two Lone Swordsmen with Keith Tenniswood, which combined Sabre's warped, downtempo grooves with brittle electro funk. Then there was Blood Sugar, which leaned into deep house/dub techno, the more psychedelic Asphodells (with Tim Fairplay) and the nocturnal A Love From Outer Space (with Sean Johnston). And that's to say nothing of Weatherall's hypnotic, genre-defying solo albums, including Convenanza, Consolamentum (both 2016) and Qualia (2017).
Spinning a mix of all of the above, Rob Fletcher (of the Weatherall-endorsed Herbal Tea Party) and the much-loved Bernie Connor will be leading this tribute at The Carlton Club. Together, they'll examine the many jewels in Weatherall's crown, from his original material to his remixes to the tracks that he produced, mixed and inspired. A limited number of tickets are available for the socially distanced event, and all money raised will be donated to charities close to Weatherall's heart: Crisis and Amnesty International.