2020 Banner Display at People's History Museum
Sara Jaspan, Exhibitions Editor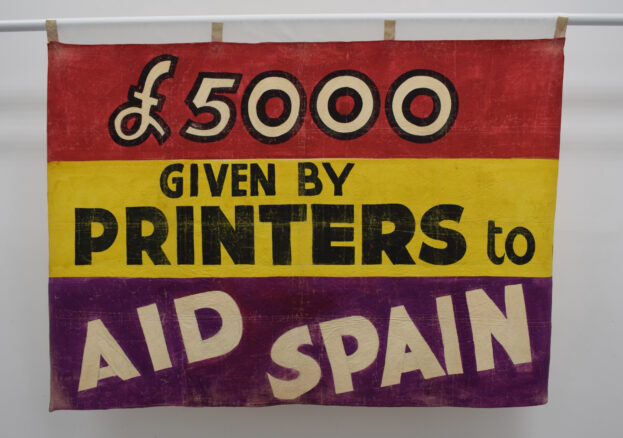 Typically sporting eye-catching designs, humorous slogans, powerful messages and poignant satire, what's a protest without a good banner?
The national museum of democracy in Manchester boasts the largest and most important collection of trade union and political banners in the world and refreshes the proportion out on display in its main galleries each year. Encountering the forever changing exhibit – which always includes a range of both historic and contemporary examples, some of which have never been on public display before – provides a fascinating snapshot of civic campaigns from across the years.
The 2020 selection has been carefully curated to reflect People's History Museum's year-long focus on issues and opportunities surrounding migration and will offer a powerful visual encounter with banners that have been used as part of past and present campaigns connected with the subject.
Feeling unheard and in need of inspiration? Here's where to start.