Ah Christmas, and with it the usual excercise in mass consumerism. If you want to avoid the headachy blur of malls and sales this year (and buy gifts you can feel good about in the process), have a browse through our favourite out-of-the-ordinary places for Christmas shopping in Manchester, from arty markets to pop-up shops. Kate Feld is making a list and checking it twice.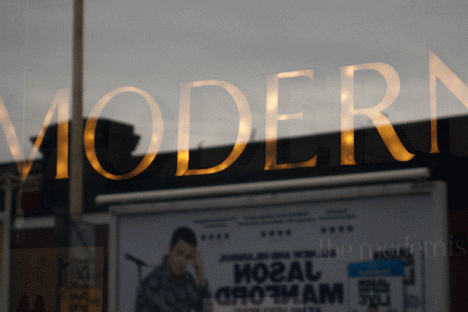 1. Sights from The Other City – Salford's Chapel Street creative district is well and truly decking their halls this year with a programme of festive events, art shows and fairs leading up to Christmas. Thursday's Christmas at the Mill features open artist studios, art for sale, exhibitions and music from Islington Mill's new neighbours, the BBC Philharmonic. Then this weekend it's the fabulous Printomania zine fair and the opening of the eagerly awaited Manchester Modernist Society's Modernist Pop-up Shop. If you're shopping for fans of Brutalist architecture, you're massively in luck.
Christmas at the Mill,  Islington Mill, James Street, Salford M3 5HW. (4-9pm, 1 December.) Free.
Printomania Zine Fair, Chapel Street and Hope United Reformed Church Gallery. (3 December 11am – 5pm.)Free.
The Modernist Pop-up Shop, 142 Chapel Street, Salford, M3 6AF. (open Wed – Sat 1 – 6 pm from 3 – 23 December.) Preview 6-8pm Friday 2 December. Free.
2. Dazzle at The Royal Exchange – While we love the Manchester Craft and Design Centre year round, Christmas is when little craft and jewellery fairs spring up all over the place, and one of our favourites is Dazzle. Featuring silver, gold and all manner of beautifully designed, lust-worthy trinkets, it's always worth a look. Plus it offers a quiet retreat from the sausage-and-mulled-wine madness of the Manchester Christmas Markets in nearby St. Ann's Square. Royal Exchange, St. Ann's Square, until 1 January (Mon-Fri 9.30am-7.30pm, Sat 9.30am-8pm, Sun 11am-5pm). Free.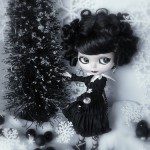 3. Markets (and more markets) – Sure, we all love the aforementioned Christmas Markets, but if, like us, you've always secretly wished they were a bit more goth, you'll love Pop-up Afflecks, a selection of stalls from the cult counter-culture emporium installed in the foyer of the Town Hall, adjacent to the main Christmas market at Albert Square. Go browse clothing, fashion and accessories and gifts from Me&Yu, Hannah Makes Things, Clothing With A Conscience, Biggi Bagga, Beanies, Chocolate Ape and Pop Boutique. We've also been hearing lovely things about the new monthly  Castlefield Artisan Market. This Sunday and again at a special Christmas market on 23 December, you can check out vintage clothes and antiques, buy a sustainable Christmas tree and lay in a range of local artisan foods for the holiday larder while enjoying the cool 'forties-style tunes of the Cotton Town Hot Club. Hot-cha-cha.
Pop-up Afflecks, Manchester Town Hall, Albert Square, M2 5DB. (Daily 11am to 7pm to Sunday 18th December). Free.
Castlefield Artisan Market, Duke Street M3 4NF. (4 and 23 December from 10-4pm). Free.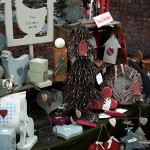 4. Cornerhouse Art Book Sale – We say hooray for this annual bonanza where a whole year's worth of discounted stock from the Cornerhouse bookshop goes on sale and is eagerly snapped up by thrifty art lovers faster than you can say Pippilotti Rist. Get there early for bonus goodies like film stills and posters from the cinema archive. While you're there, check out the artworks from Suite Studios artists on sale in the café & bar for a very original Christmas gift all wrapped up in the extra feel-good factor of supporting Manchester artists. Cornerhouse, 70 Oxford Street M1 5NH. (Monday 5 Dec, 11am – 5pm). Donation requested.
5. GROTTO at Chinese Arts Centre – While we're on the subject of supporting the city's artists, its great to see GROTTO back in the Northern Quarter. The temporary shop provides local artists and designers a way to make money from their work in the run up to Christmas. Go bag yourself  (or, ahem, someone on your list) a quirky illustrated badge or tote bag from the fabulous Emma Brown Owl, an acetastic T-shirt from DR.ME or screenprints from Creative Tourist favourite One69A. Chinese Arts Centre, Market Buildings, Thomas Street, Manchester, M4 1EU. (Tues – Sat, 10am – 5pm). Free.
Images (from top:) Modernist Pop-up Shop Anna Lachowska, courtesy Afflecks, courtesy Castlefield Artisan Market.