Zero Gravity Float Spa
Carmel Smickersgill, Tours & Activities Editor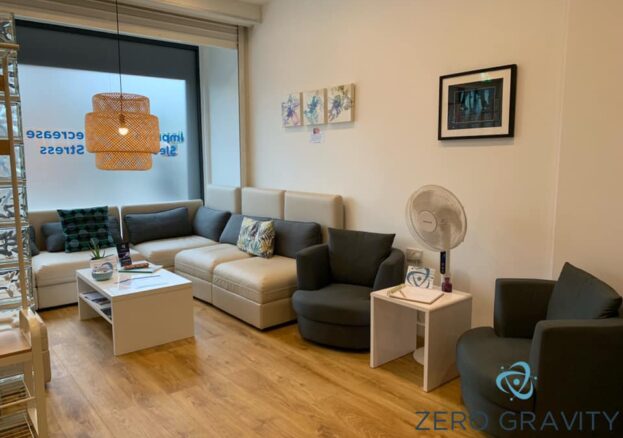 Floating may not be the first thing that comes to mind when you picture going for a spa treatment, however at Zero Gravity you can drift off into a deep state of relaxation whilst suspended in an i-sopod. Enjoy over an hour of floating in a warm solution of Epsom salt. The i-sopod flotation tanks are some of the best technology in the float therapy world and you can try it for yourself down the road in Altrincham.
a space for your mind to be truly present
Floating benefits your mind, body and wellbeing. Allowing yourself the time to mentally recuperate can increase concentration, and your ability to learn. The suspension helps your muscles to relax and can improve your circulation, this helps to relieve pain and joint tension. In addition to the physical benefits, floatation can also reduce stress levels, help manage depression and it also can help with sleep. The environment provides a space for your mind to be truly present and relaxed letting your brainwaves drift off into a meditative theta state.
like floating through outer space
In the session, you spend around an hour suspended in the womb-like comfort of one of Zero gravity's four i-sopods. With an underbody heater the water is kept at a constant temperature allowing you to lay in darkness and take in the experience. Some people describe it like floating through outer space or feeling like your senses have switched off.
As well as floatation, Zero Gravity also offers massage, since reopening after lockdown they have opened their Weyron Massage chairs. These high tech masseurs can provide deep tissue, kneading, tapping, flexing and reflexology.
If you're wanting to help someone else relax you can also buy Zero Gravity gift vouchers. There is a float with friends voucher, where you can go float at the same time as your pal, sharing chilled vibes all round.