The Grand Venue Clitheroe
Gemma Gibb, Associate Editor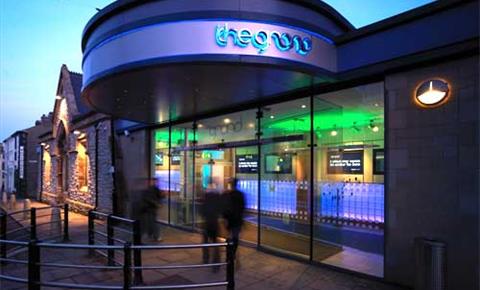 First built in 1873-74 as Clitheroe Public Hall, The Grand is a Grade II listed building. It was converted to the Grand cinema in 1921. The cinema was owned for many years by Walter Cullen but following his death in 1963, ownership was transferred to Clitheroe Town and then, later, to Ribble Valley Council. Throughout this time it was still managed by the Cullen family. Following an uncertain period for the venue, The Lancaster Foundation, a Clitheroe based charitable organisation, purchased the building in 2005 before undertaking an ambitious redevelopment of the premises.
y forming close relationships with our community peers and working closely with schools, local and regional councils and many voluntary organisations, we strive to provide a venue that provides access to the Arts to everyone in the Ribble Valley.
Family is very much at the heart of The Grand's offering. We present a distinctive family focused event schedule and promote intergenerational engagement at every turn.
Since opening its doors early in 2008, The Grand has gradually become one of the North West's best loved mid-sized live music and arts venues.
The facility itself has been developed with immaculate attention to detail, helping create a stage where potential can be unlocked and talent can flourish.