Glassmonkey Studio
Alex Zawadzki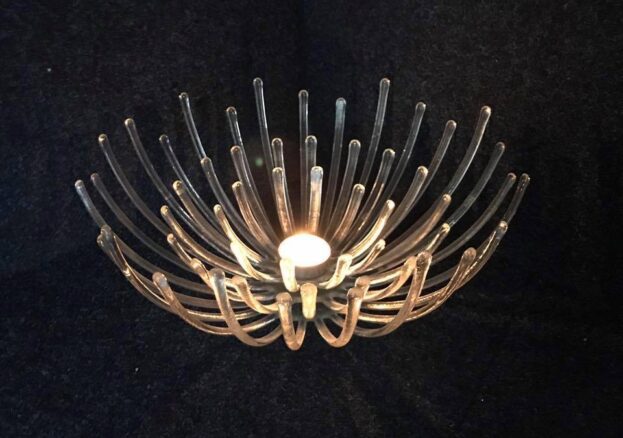 Glassmonkey Studio, set in Oakmount Mill, is a gift shop brimming with colourful trinkets made predominantly in glass and sterling silver. The craftspeople running this makers shop sell handmade jewellery, greetings cards, keyrings, etched glasses, coasters, decorative art and objects for the home and you can watch the makers at work in the studio as you browse.
Makers at this space deliver creative workshops in glass-fusing where you can learn to make decorative items such as coloured coasters, wall art or christmas decorations. These adult sessions run from half a day tasters to a six week course, all in small groups. The bright studios have everything you need to cut, shape and layer coloured glass sheets, beads, powders and even liquid glass from the bottle, before applying heat and melting it into one fixed formation. You can also try glass beading or silver clay-making to create jewelry or make soap.
Found on Wiseman Street inside Oakmount Mill, the studios are set in a small cotton mill building, complete with chimney stack to the rear. Burnley has retained many of its original mill stacks, in comparison to its neighbour in Blackburn, which creates a unique vista across the landscape of this hilly town.
Inside Oakmount Mill you can also find a fabric shop with traditional textiles aimed at upholstery for the most part. You'll also be in the right spot to begin a canal side walk and visit Weavers Triangle.