The Crescent
Susie Stubbs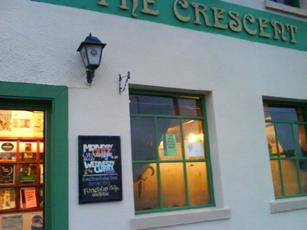 Much beloved of students at the nearby university, this pub is a Salford stalwart, its Grade II-listed architecture and long-serving listing in the Camra Good Beer Guide meaning that it is much more than simply a student dive: it is beloved of businessmen, locals, tourists and academics alike. Admittedly, the open fire and around 10 real ales on tap (as well as continental beers) help.
Although it might not look much from this outside, The Crescent comes with an enviable history. Apparently, Karl Marx and Friedrich Engels would drink here (in between stints at Chetham's Library) cooking up ideas which would later  inform his writing of the Communist Manifesto, though at that time the pub was, appropriately, called The Red Dragon.
The Crescent Pub is currently closed with its future uncertain.