Hot Bed Press
Susie Stubbs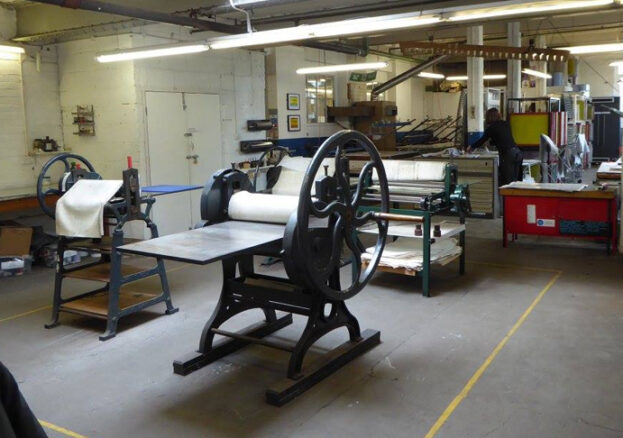 During Manchester's development boom, Salford's low rents and vacant mills drew artists from across the River Irwell, and now the Chapel Street area of the city is home to the likes of Hot Bed Press, Cow Lane Studios and Manchester Artists Studio Association (MASA).
Hot Bed Press, based at the Casket Works, is a not-for-profit printmakers' studio, is now the largest open-access print workshop in the region (it now has over 230 members). It is open to anyone with an interest in the art of printmaking. Those who know what they are doing can become members; complete beginners can undertake courses and workshops.
Hot Bed provides specialist printmaking equipment and expertise in printmaking and related media (such as screenprinting, etching, letterpress, bookmaking and 'zines), and is open 5 days a week (including Thursday evenings, plus the last Saturday of every month, with technical support on hand if required).