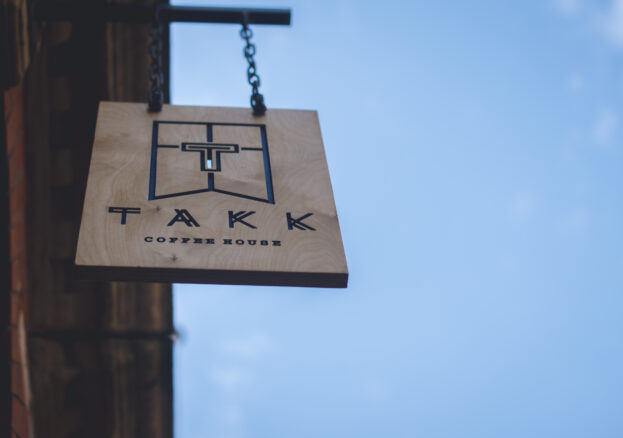 Get your caffeine kicks in this cool but cosy Northern Quarter coffee house.
TAKK, the latest ingénue stands at the edge of Piccadilly, an Icelandic coffee bar on Tariff Street that possesses all the qualities you have come to expect from a Northern Quarter tea bar: coffee machine the size of a Fiat Punto, free WiFi and refills, homemade cakes (the Eccles plated up on our last visit made by a lady in Whalley Range), posh sandwiches and an oh-so-artful interior. Think school desks, mismatched tables and chairs, a mini library and Icelandic art on the walls and you'll have a fairly accurate picture of TAKK in your mind's eye.
All in all, TAKK clearly gives Tib Street's North Tea Power a run for its money
The artwork is, of course, a nod to TAKK's Nordic roots, with the work of Iceland-based artists gracing the walls for at least the next year or so (the word "takk", by the way, is Icelandic for "thanks"). Alongside the imported chocolate bars and coffee on the menu, Iceland has been an inspiration for this place in other ways. "I love how coffee shops over there are so warm and cosy," says TAKK's Philip Hannaway. "They are almost like the extension of someone's living room, somewhere to hang out for a good few hours. Somewhere designed but cosy. In Reykjavik it's really common for coffee shops to open late and have gigs and happenings in the evenings, and we're really keen to do that as well." Which TAKK can easily do thanks to a basement that's already popular with live music promoter, Hey! Manchester.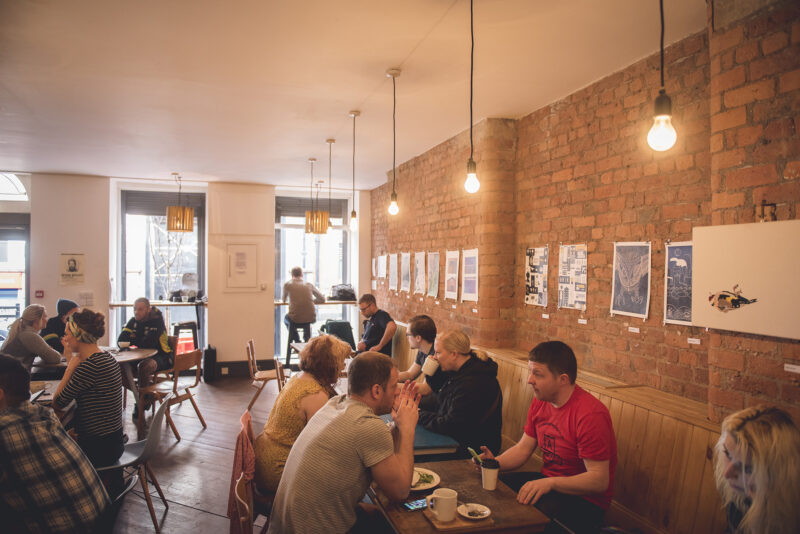 All in all, TAKK clearly gives Tib Street's North Tea Power a run for its money. Lovers of all things caffeinated will find themselves pulled between the two, drawn to the one's more central location and TAKK's more generous space and, as Hannaway says, its cosy appeal.