Simply Thai Restaurant
Keeley Southworth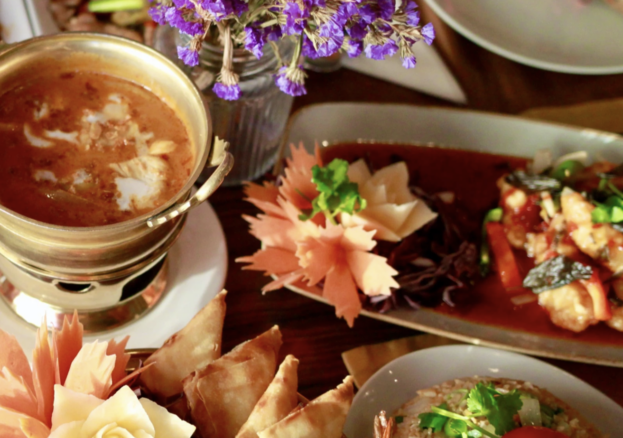 Nestled at Cavendish Circus, Simply Thai is all about the finest authentic food are the nutritious and healthy herbs, spices and flavourings that provide a dazzling array of delicious and exotic tastes that make Thai cuisine so unique.
Simply Thai focuses on food that offers a harmonious blend of the spicy, the subtle, sweet and sour and which is equally satisfying to eye, nose and palate.
The menu is varied and offers an exciting range of choice, flavours and presentation. Blending a  fusion of the finest ingredients and packed with fresh herbs, spices and exotic vegetables sourced from suppliers in Thailand the most difficult thing will be which dishes to select.
The team are knowledgeable, super friendly and happy to recommend dishes to suit your taste. They can also help you to decide which of its cocktails to try to get your meal off to the perfect start.