Scene Manchester
Ian Jones, Food and Drink Editor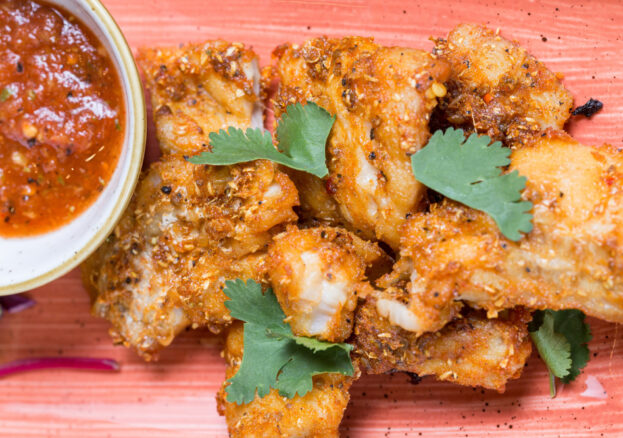 Manchester's Indian food fans have fond memories of Shimla Pinks, a high-end curry house which closed its doors in 2010 following relocation problems. Since then many more contenders have popped up, including Indian Tiffin Room, Mughli, Mowgli and Asha's but as yet none have matched up. Thankfully, one of the head chefs at Shimla Pinks is now based at Scene, easily one of the best-looking restaurants in Spinningfields, full of elegant light fixtures and exotic trinkets inspired by the Indian sub-continent.
Scene opened to rave reviews in Spring 2015 but recent reports have been mixed, often critical of the service. Thankfully, there are no such issues tonight. The staff are upbeat and chatty during this busy shift, happy to explain each dish and proudly pointing out their personal favourites.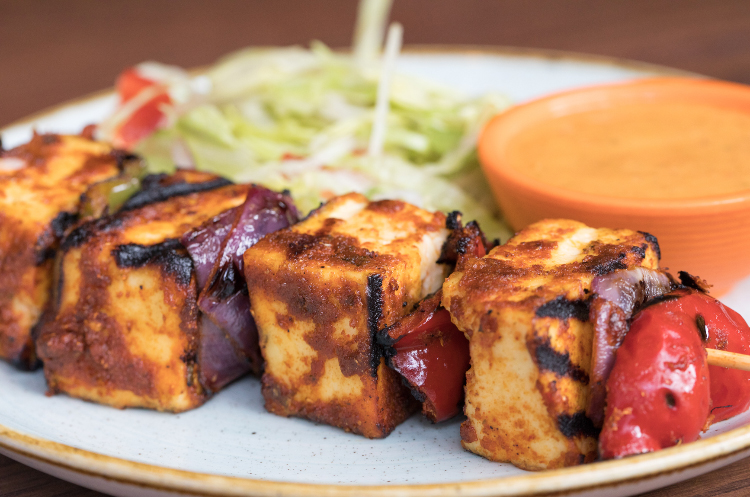 For any right-thinking eater, poppadoms and dips are a key element on any Indian meal. Scene's selections don't disappoint. The previous style of poppadoms were thin, fragile and packed with seeds but they've wisely reverted to the classic thick bubbly style. The four dips are excellent, particularly the chopped red onions, and while not as varied as EastZeast's peerless pickle tray, they aren't far behind.
Creamier than any korma, with the barest hint of tomato and a sprinkling of fenugreek seeds. And that's it. Impossibly addictive.
We begin with an assortment of small plates. First up, Jingha Til Tinka. King prawns, covered in breadcrumbs and spices, fried and stuck on wooden skewers, served with a creamy tomato dip. This simple sauce – roasted grilled tomatoes, blended with mustard oil and garlic- is a perfect match for the fat coiled prawns. The Bombay Lollipops are another must-try, chicken sliced and scrunched up into a ball on the end of a bone. Impossibly well seasoned, the only problem is three isn't enough.
Vegetarians are well-catered for. Paneer shashlik isn't a common find in the city centre, but certainly should be. Chunks of Indian cottage cheese are covered in a spiced yoghurt marinade and barbequed along with thick slabs of onion and peppers. It comes direct from the open kitchen, fiery from sizzling hot coals and powerful spices.
But there's one dish in particular that keeps diners coming back for more. Chicken Makhani. This dish was transplanted from the Shimla Pinks menu to Scene, with a minor tweak (here, chunks of unspiced chicken are used, rather than chicken tikka). It's a sauce you won't find anywhere else. Incredibly silky, creamier than any korma, with the barest hint of tomato and a sprinkling of fenugreek seeds. And that's it. Simple and impossibly addictive.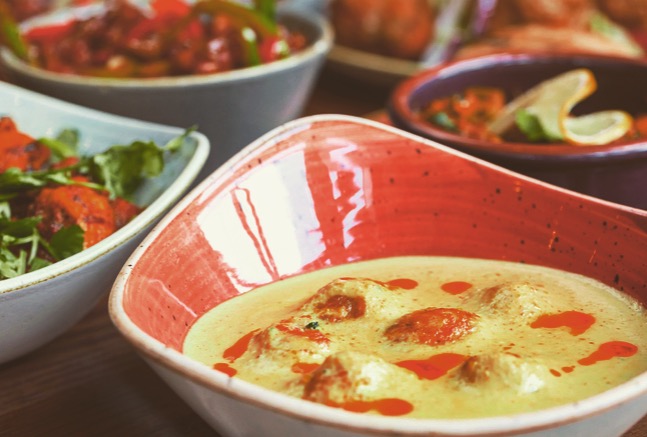 The Rajasthani Laal Maas is impressive too. Delicate chunks of lamb in a scorching red sauce, topped off with a couple of deep-fried chili peppers.The saffron lemon rice is wonderful, but not best suited for these two curries – they're so rich with flavour, they don't require anything but plain basmati rice.
Make sure you save room for dessert. The Gulab Jamuns are Indian sweets, sugary spheres made from full cream, semolina, pistachio nuts, butter oil and cardamon powder dipped in a sweet saffron syrup and settled next to a blob of ice cream. Uncomplicated and wonderful. And that could apply to practically everything on the menu. Every dish has been finessed into the best version of itself, never overpowered by spices, only enhanced. This is Indian food at its best.