Saltburn Surf School
Polly Checkland Harding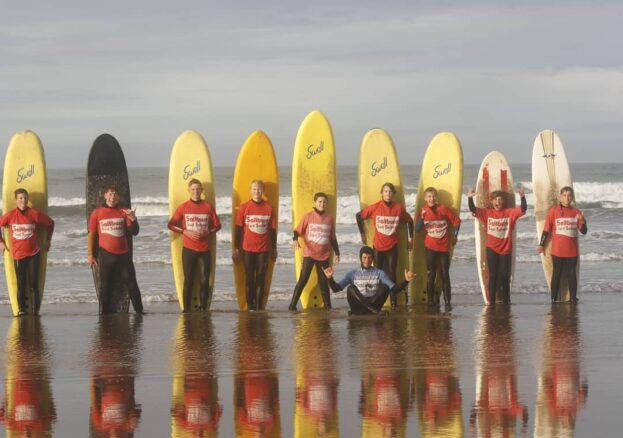 Fully accredited by Surfing England and the International Surfing Association, Saltburn Surf School has been providing professional coaching since 1983. This long-established surf school offers lessons for anyone over eight years of age: the two-hour beginner experience starts with an introduction to the equipment and dry land instruction including a safety briefing. Participants then spend at least an hour in the sea, with all equipment included in the price. The only restriction is that you must be able to swim 50m to take part.
Saltburn Surf School also hosts a Junior Surf Academy, specifically for children aged eight to 17 years. Run in accordance with Surfing England Junior Surfer Scheme, the academy progresses through five different levels, each incorporating the understanding of surfing fundamentals, skills in the water, freestyle ability and surf safety. There are adult courses too, including a three day intensive that's ideal for getting to grips with surfing for the first time, or improving your skills on the board. Tuition takes place from 10am until 2pm, with a break for lunch at noon, and the equipment is available for practice until 5pm, should you still have the energy.
Saltburn Surf School's Adult Surf Club also operates on a Friday evening, though for these you must have attended one of the normal group lessons, and commit to a minimum of five weeks. If you're just looking to hire equipment for your own use, surf hire here includes surfboards, wetsuits, boots, gloves, hoods, bodyboards and surf skis, with deckchairs and windbreaks also available for the beach.
On the hunt for more adventure activities? Check out our guide.