S1 Artspace in Sheffield
Creative Tourist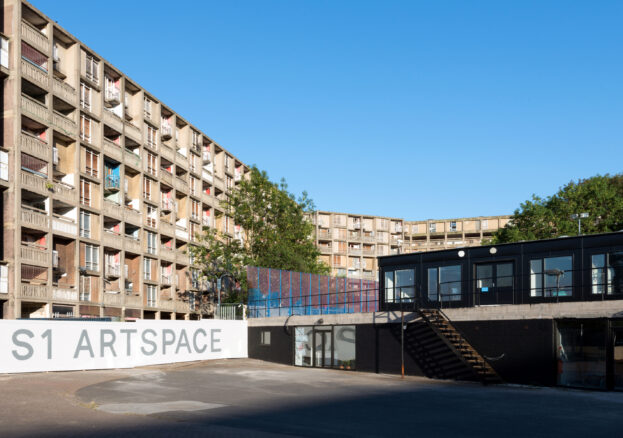 S1 Artspace is an artist-led organisation providing studio space for over twenty Sheffield based artists and a project space, which presents an annual programme of contemporary exhibitions, screenings and events.
The organisation was founded back in 1995 by artists living and working in Sheffield. Since then the organisation has grown from a modest, voluntary-run studio complex above a thrash metal nightclub, to occupying an impressive space in the heart of the Park Hill Estate and exhibiting work at an international standard. S1 Artspace brings arguably one of Sheffield's best contemporary art programmes – offering a combination of the best visual artists from around the world alongside the studio's homegrown talent. The organisation also sells artists' editions, art magazines and books through the on-site shop.
Actively supporting the production and presentation of new work and ideas, S1 Artspace provides studio space for artists at different stages in their careers. Since 1995, the studios have accommodated over 160 artists, including Martin Clark, Director of Camden Arts Centre to Haroon Mirza, winner of the Northern Art Prize 2010 and the Silver Lion at the 2011 Venice Biennale. The studio also offers space to PhD students from Sheffield Hallam University as well as working in collaboration with RIBA, The Henry Moore Institute, Bloomberg new Contemporaries, Glasgow Sculpture Studios, Museums Sheffield and nearby Site Gallery.