Ramsbottom Food and Craft Markets
Louise Bolotin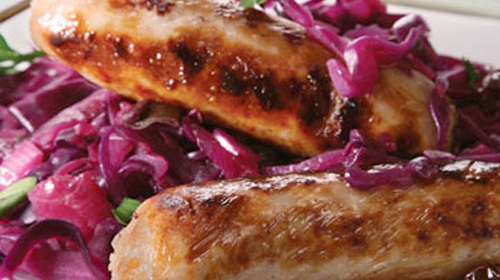 Now over ten years old, this double market combines a farmers' market and a craft fair and provides the perfect excuse to visit the picturesque town of Ramsbottom, which nestles in the Lancashire foothills to the north of Manchester. Spread over two sites – the market place and Ramsbottom Civic Hall – around 40 stalls pitch their wares to shoppers on the second Sunday of the month. All the fresh produce comes from local suppliers or North West-based artisan producers and includes breads, cakes and confectionery, Lancashire-produced honey, cheese, preserves, meat (including sausages and Scotch eggs from the Bolton-based producer, The Happy Belly), fresh fish and pies – and, of course, the ubiquitous Lancashire black pudding.
After local bread, meat, cheese – or chocolate? Try this gem of a market
The crafts on offer range from handmade cards, paintings and jewellery to knitwear and wooden toys. Ramsbottom is renowned for its independent shops, many of which open alongside the market. Check out the nearby Chocolate Café, famous for its chocolate pizza (yes, you did read that right; Rammy has a bit of a thing for chocolate, its annual chocolate festival being further proof). The most delightful way to get there is via the East Lancashire Railway's vintage steam train, which puffs satisfyingly along for 15 minutes up the track from Bury – highly recommended (the East Lancs station is a few minutes' walk from Bury's bus and tram interchange).