Radisson Edwardian's Opus One
Kate Feld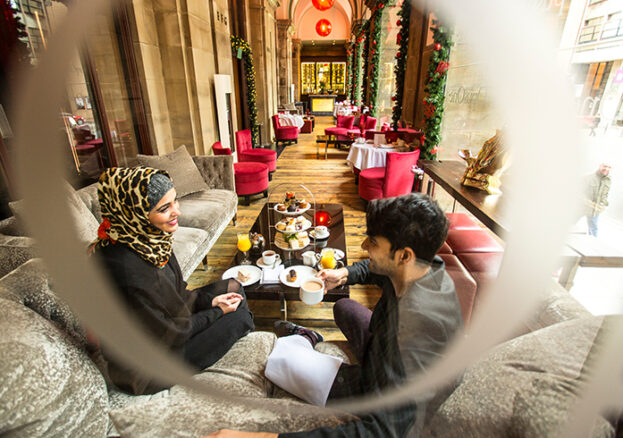 Dining out in Manchester? One of our fave places for afternoon tea is Opus One at the Radisson Blu Edwardian

Are you something of an exhibitionist when it comes to eating scones? You're in luck, then: this stylish hotel's Opus One restaurant looks out over Peter Street, putting you in full view of passers-by as you sip your tea, which may not appeal to everyone. Its triple-decker sandwiches are an impressive and surprisingly filling distraction, however, especially when they're packed this generously with top quality smoked salmon. The scones, served with jam and clotted cream, are perfectly light, and the carrot and walnut cake is just right, too.
Perfect for gentlemen (sigh) and exhibitionists, too
Really hungry? A recent addition is a Gentleman's Tea menu, which includes more robust fare along the lines of mini Yorkshire Puddings, fish and chips and "rustic" sandwiches, along with the option to add a pint of cask ale (ale-drinking females: we must try not to take the slight personally, I suppose.) Too much? They also do an Edwardian cream tea option with just tea and scones.