Progress Centre
Johnny James, Managing Editor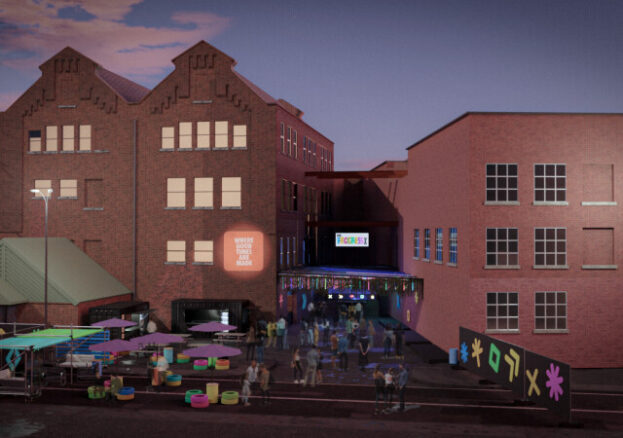 Having served two summers of temporary parties, Progress Centre has been reinvented into a new permanent outdoor club in central Manchester, which is hosting a string of massive parties this spring and summer.
Tucked on Charlton Place in Ardwick, Manchester's latest club is an open-air but covered venue, created with the with "the sole intent of making you dance".
Run by the well-respected heads behind The Loft, Animal Crossing and Summer of Love festival, the venue features a top quality Funktion-One soundsystem, a custom lighting rig as well as segmented areas away from the dance floor, for revellers to chill, chat, and grab some food.
Having opened on 7 April, the venue is in the midst of its first full series of parties, from drum & bass raves to techno nights, featuring national and international artists including dBridge, Dusky and Josh Baker.
An upcoming highlight is FREAK, a celebration of queer culture showcasing 15 hours of LGBTQIA+ talents, including DJs Job Jobse, Angel D'Lite and Jaye Ward, plus the most talented and experienced Vogue performers in the North West. That's on Saturday 20 May, from 2pm to 11pm at Progress Centre, before an afterparty at The Loft, which finishes at a sensible 5am.
Progress Centre's opening series runs right through to September, and you can find the details of who's playing and when via the 'Visit Now' button below.