Pizzaluxe Manchester Arndale
Creative Tourist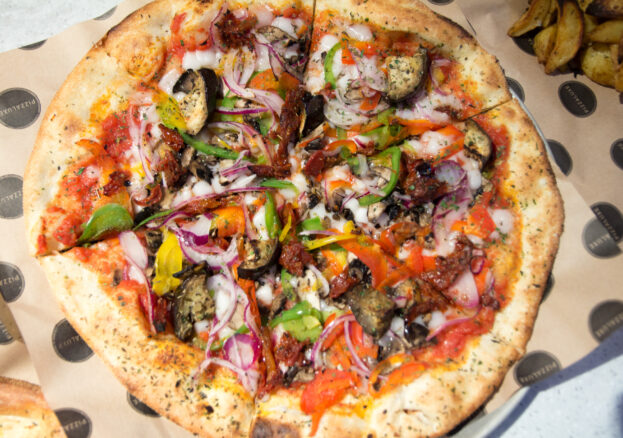 Pizza Day Offer:
For one day only, PizzaLuxe Manchester Arndale is offering diners ANY pizza from the menu for just £2.22 to celebrate National Pizza Day in 2022.
National Pizza Day lands is today, the 9th of February and Pizzaluxe, located in Manchester Arndale Shopping Centre, is bringing all the celebrations with their 2022 National Pizza Day prices.
The £2.22 price tag applies to all 13" pizzas available on the menu, and customers simply have to claim the offer directly from staff in-store to enjoy. Pizza options include the Salami, with salami, mushroom, fennel & red chilli, the Lardo, with Bacon, brie, and baby spinach, and the Verdura, with Cherry tomato, asparagus, artichoke heart, red onion, and black olives.
To claim the National Pizza Day promotion, diners need to ask their server for the offer when being seated in the restaurant. Customers must eat in for the offer to be valid. Offer will only be available on Wednesday 9 February 2022, while stocks last.
—
Review by Anne-Marie Pattenden: PizzaLuxe opened in the Manchester Arndale downstairs food court last summer, becoming the most recent addition to a small chain that started on London's Brick Lane. It's hard not to be impressed by how pristine it looks, full of shiny black and gleaming gold fittings. PizzaLuxe is serious about pizza and it shows. And for Veganuary, they've launched a host of brand new all-vegan dishes.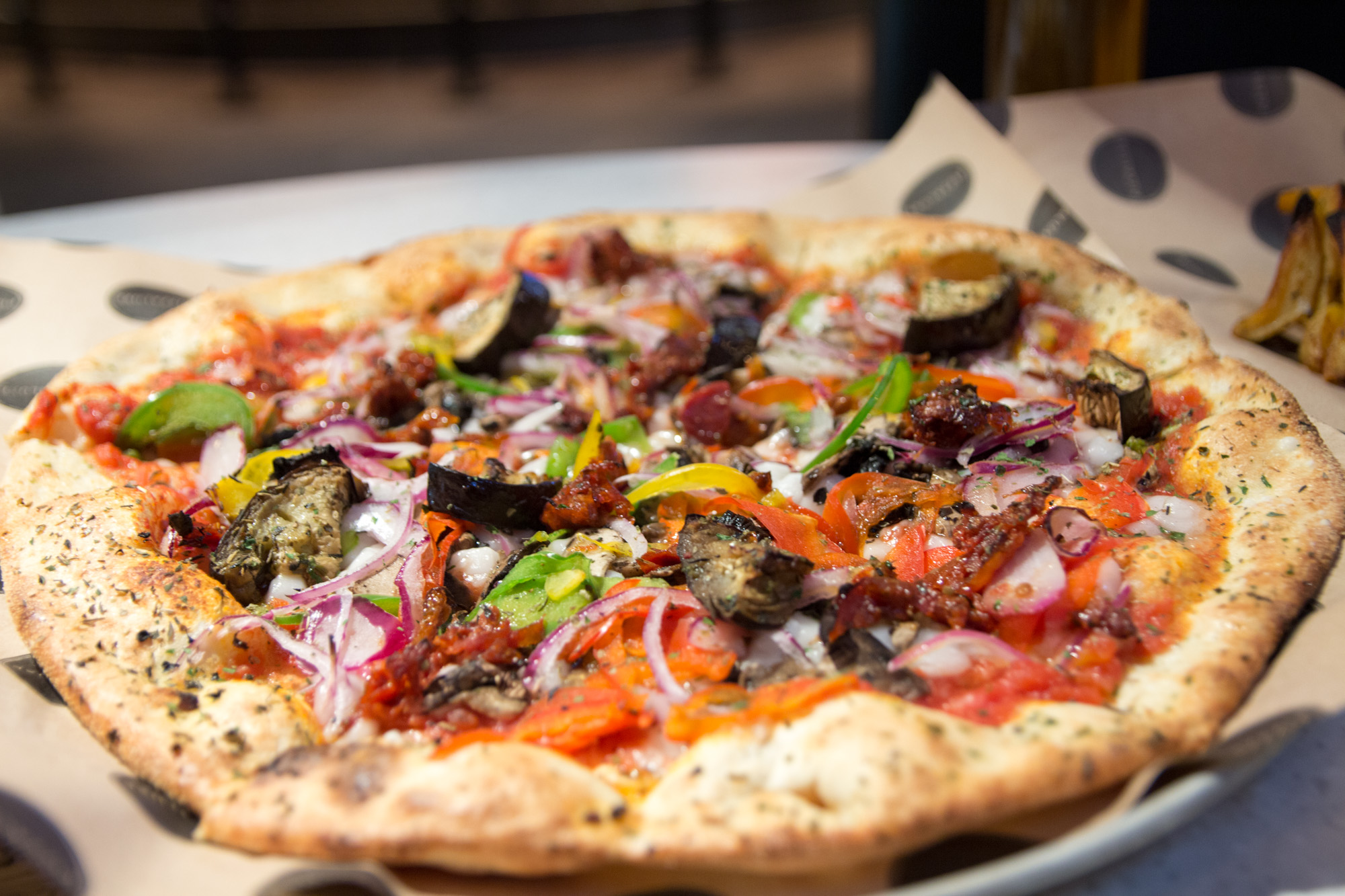 Firstly, you should explore the cocktail menu – it'd be rude not to. An elegant-looking – and tasting – sweet espresso martini is trumped by the tangy flavours of a perfectly balanced amaretto sour. From the wide-ranging food menu, I try some patate arrosto and antipasti misti. The former are Italian style roasted potatoes dotted with sea salt and rosemary, while the latter is a light, fresh salad, consisting of rocket, black olives, shallots and artichoke dressed in vinaigrette. It's a fine introduction to Pizzaluxe's smart take on Italian food, but it's time to taste the star of the show, the pizza.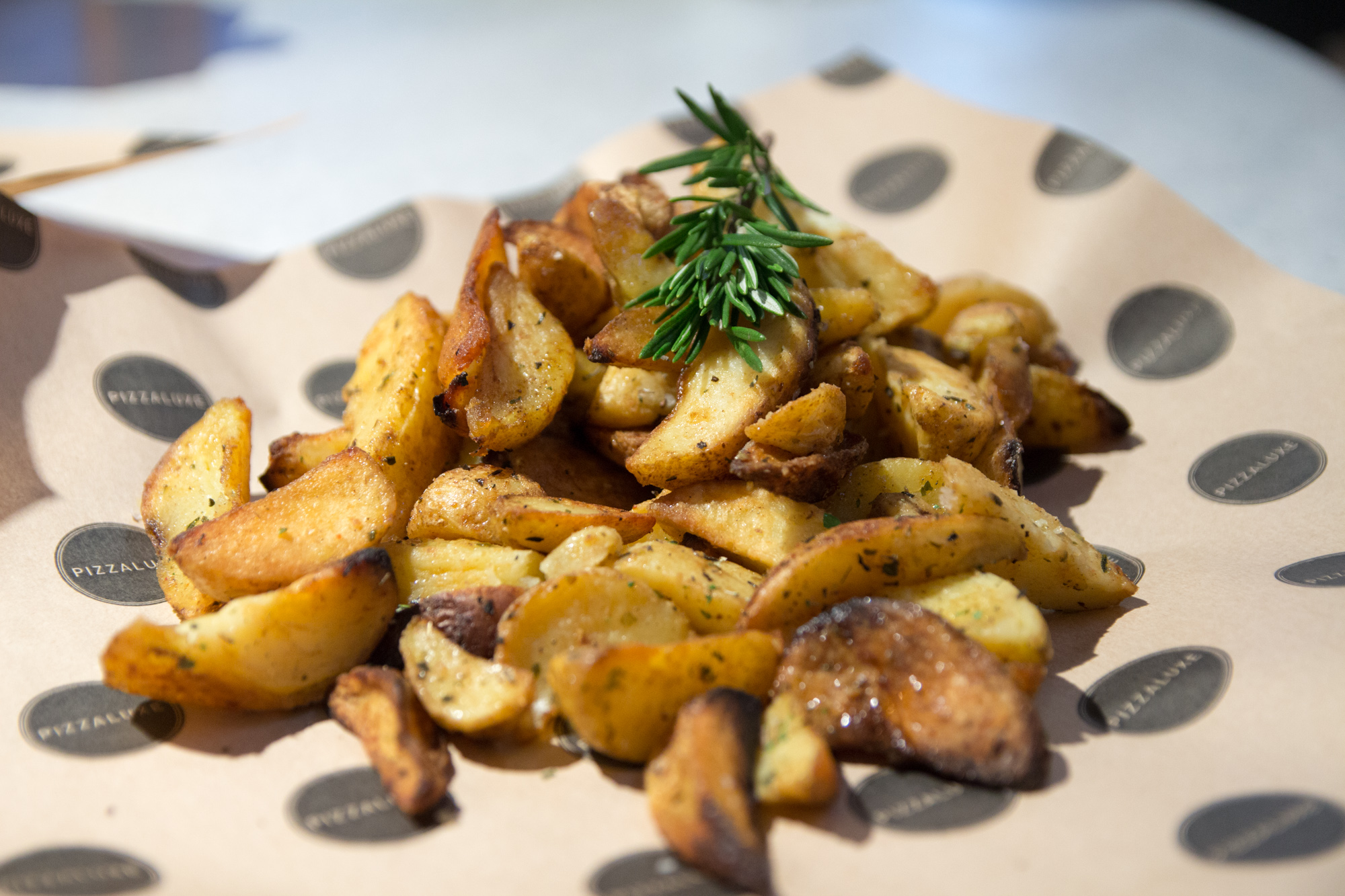 As it's Veganuary, the first choice is a melanzane pizza from the Occulto (Secrets) section of the menu. Served without optional feta, it's a flavour explosion of roasted aubergine, sun-dried tomato, red onion, peppers, mushrooms and vegan mozzarella; all scattered across a wonderfully thin and crisp sourdough base. If you care to consider me an exam invigilator at Pizza School, this gets full marks.
The crisp Roman-style base (made with organic flour) is the perfect support act
For the sake of balance, we're persuaded to try the very-much-non-vegan chorizo topping. Don't say we never do anything for you. This takes inspiration from a classic cheeseboard: a combination of goats cheese, honey and red grapes, plus slices of earthy chorizo. It's rich and satisfying, thanks in no small part to the venue's signature fresh tomato sauce. Again, the crisp Roman-style base (made with organic flour) is the perfect support act for these high-quality toppings.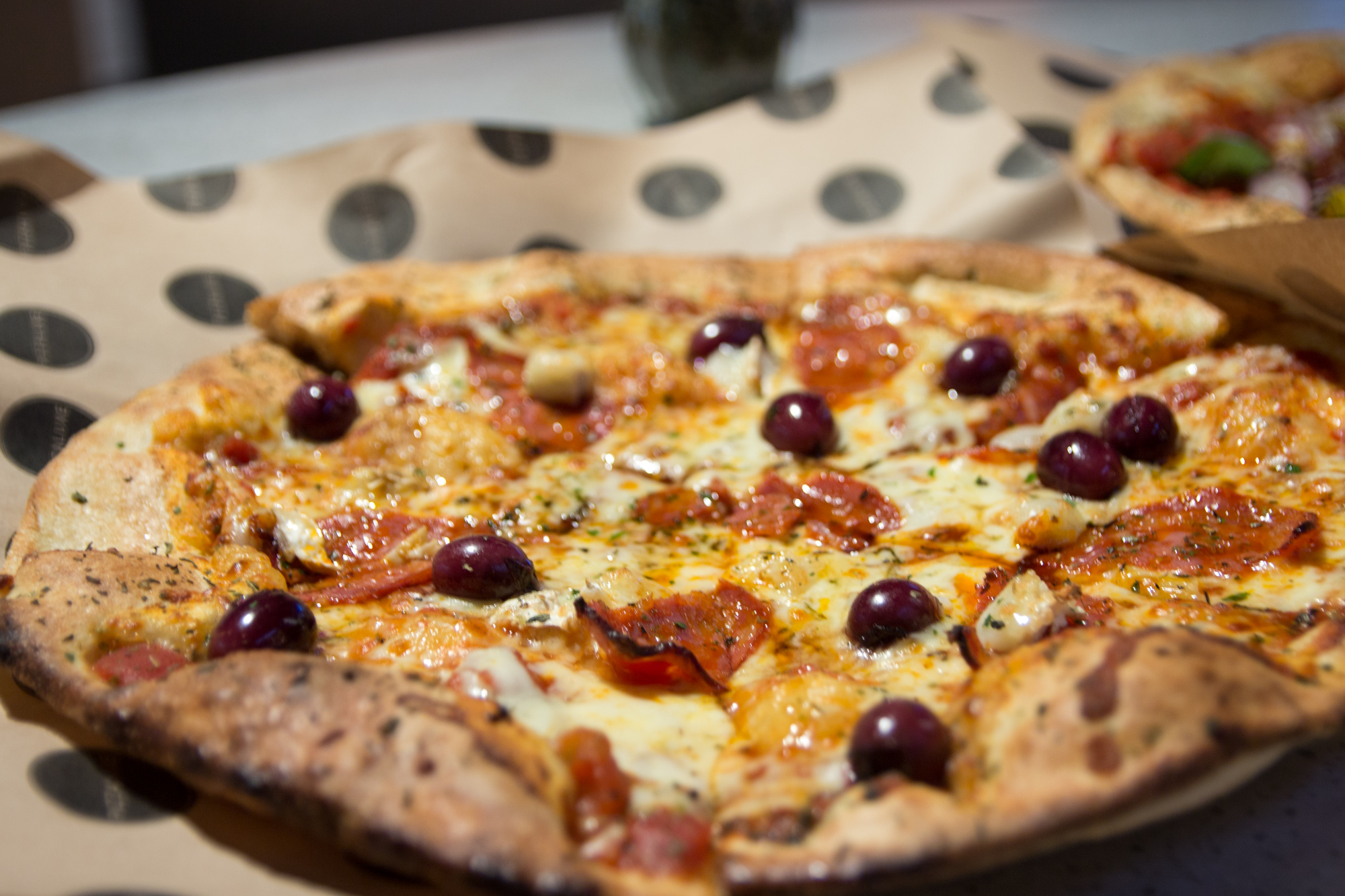 This January, if you're in the Arndale hitting the last of the sales, take an hour or so out and treat yourself to some authentic pizza and a cocktail or two at this impressive space.