Döner Haus
Ian Jones, Food and Drink Editor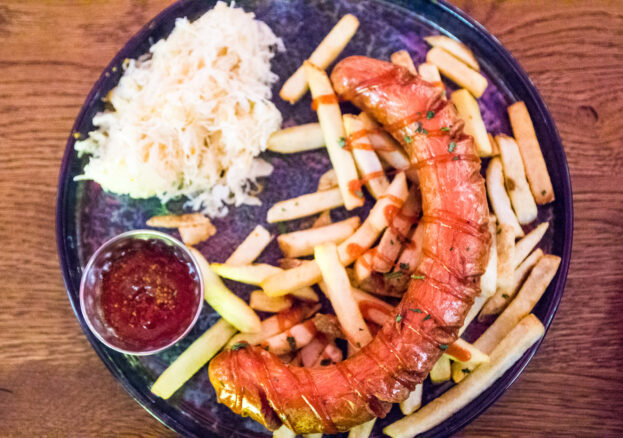 Doner Haus is the latest restaurant to take up a spot in the ever-growing Corn Exchange food family. It's an authentic Berlin kebab and Bier Haus, specialising in, you guessed it, kebabs, German sausage and other German/Turkish dishes – plus a hefty selection of high-quality beers, or 'biers' as they like to call it. It's the second UK site, after the roaring success of their Glasgow outlet.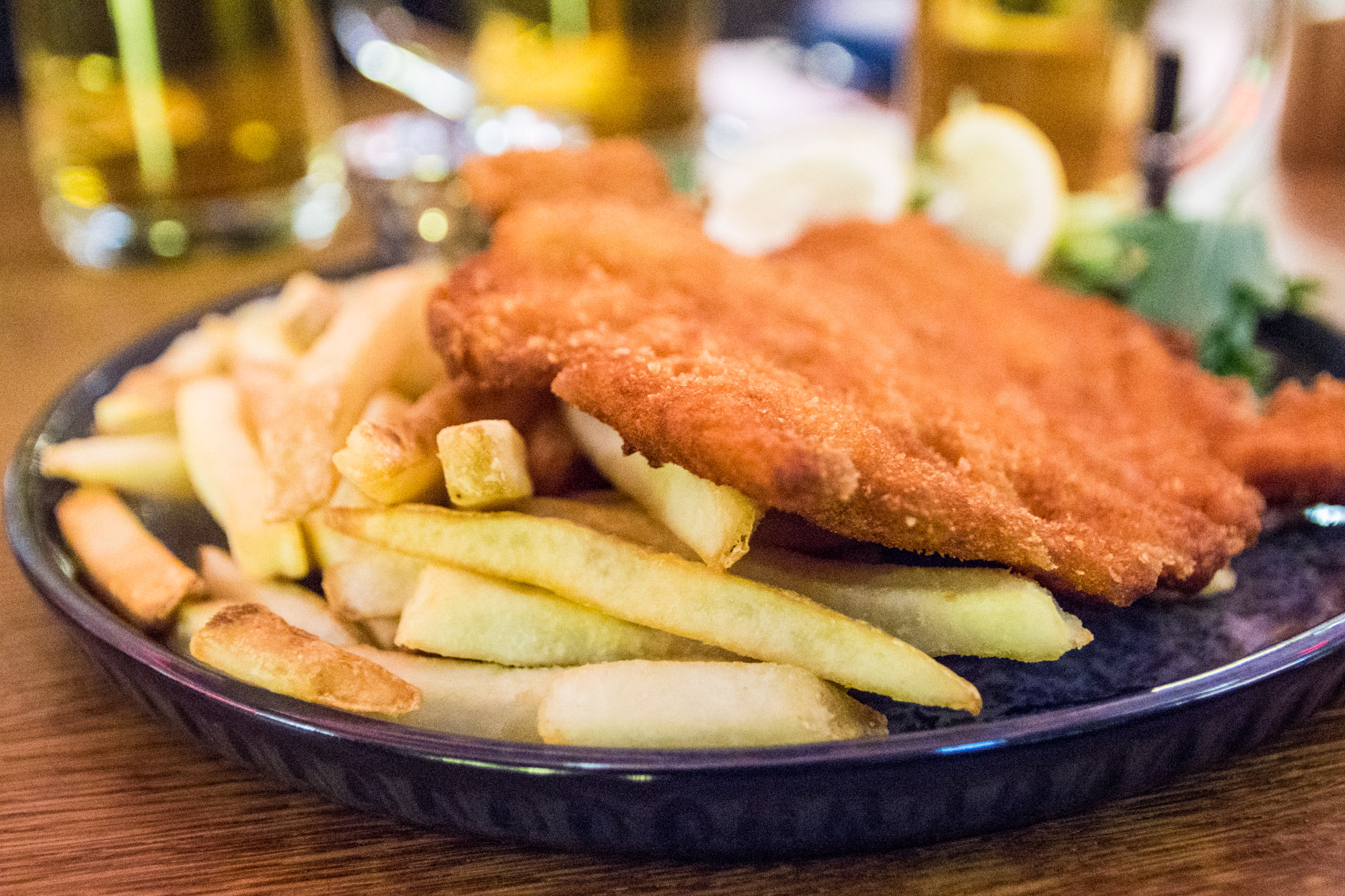 But it's not all meat, meat, meat, they have vegetarian, vegan, gluten-free and halal options. However, today, we decide to go all out with the meats. First up, the Haus Doner, a sesame seed sourdough flatbread stuffed to the gills with doner meat (not your cheap takeaway kind either, these are thick salty strips of doner meat, soft and delicious), lettuce, onions, tomato and cucumber, drizzled with a delicious garlic and chilli sauce – then with a bunch of feta cheese, chopped herb and a splash of lemon juice.
Thick salty strips of doner meat, soft and delicious
And it's damn good. Hearty, filling, and a whole lot nicer on the stomach than the stereotypical late-night kebab. Indeed, it seems that's the goal of Doner Haus – to lift the reputation of UK kebabs back to what they should, the original, well-prepared, non-greasy kebabs found the world over, but somehow made grotty in Britain.
A whopping great frankfurter, curled around a whopping big plate of skin-on fries
So the kebabs are great, but I'm more excited about the currywurst. And I'm right to be – this is the stand-out dish, by miles. A whopping great frankfurter, curled around a whopping big plate, dominating a plate of perfectly-good skin-on french fries – with the killer ingredient on the side, a bowl of Doner Haus's homemade curry ketchup. This is worth the visit alone. They should sell this sauce by the bottle – it's fantastic. The sauerkraut is adequate, but really, who goes to an authentic kebab house for the sauerkraut?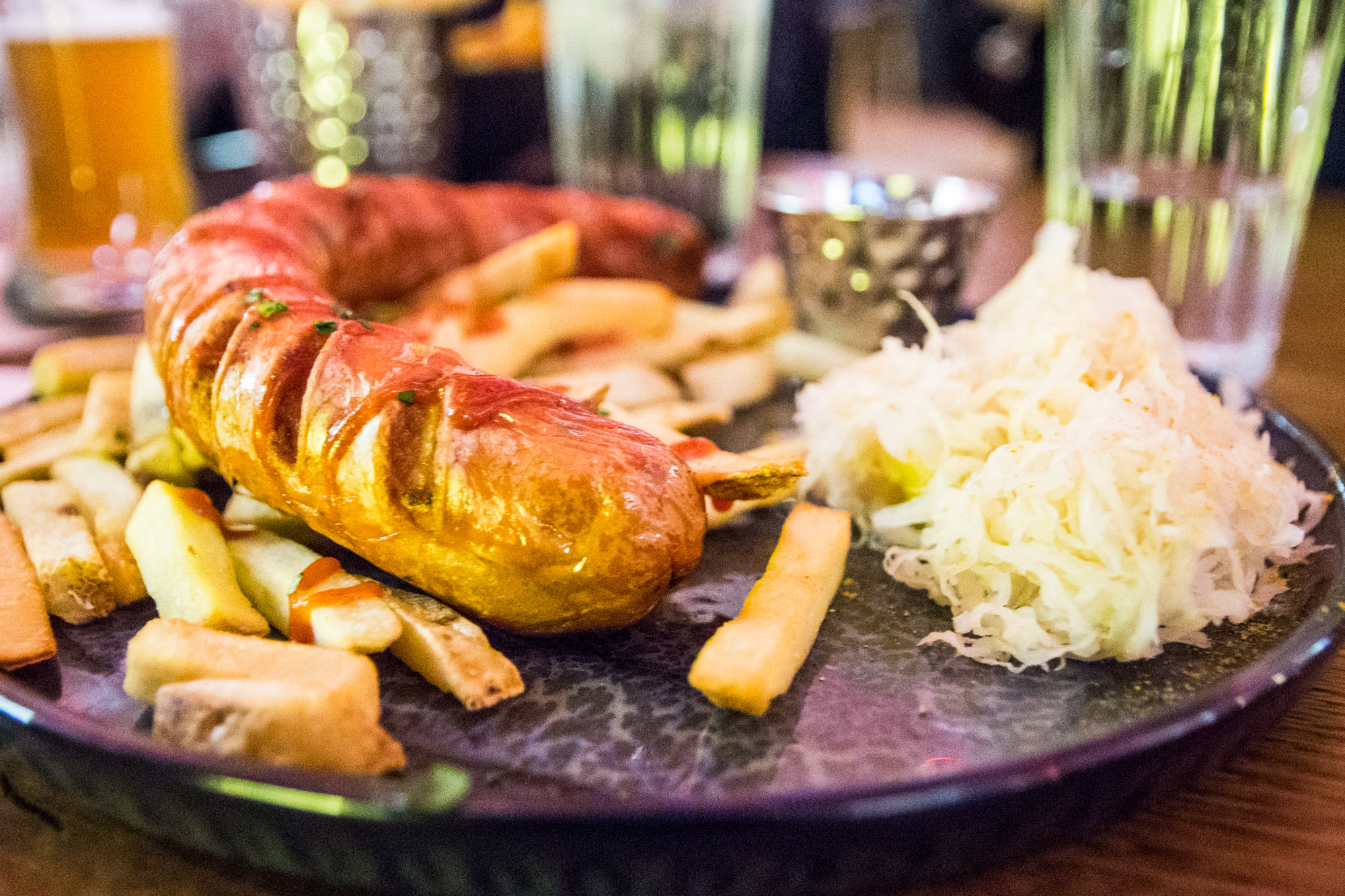 The chicken schnitzel is delicious too, but seems to be missing a certain something. The pot of mayonnaise on the side is undeniably brilliant, and the chicken schnitzel itself is a joy to eat – and let's not deny it, absolutely huge, but an addition of some kind – maybe spiced breadcrumbs? Maybe a specific sauce to drizzle over it? – would have lifted it.
Let's be frank, Doner Haus is for those who like meat, who like big portions of meat, but want a quality experience while eating. Doner Haus does the job, and more. The staff are a delight – friendly and genuinely proud of the venue and the food, and the does what it should: leave you feeling very full, very happy and with a whole new appreciation for the humble kebab (and sausage).