Delhi House Cafe
Ian Jones, Food and Drink Editor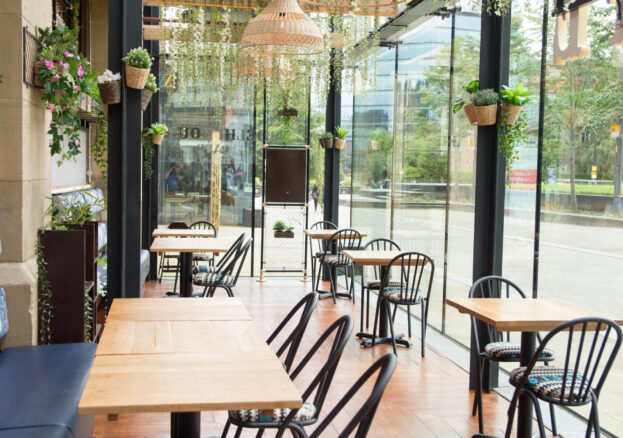 Opening late last year, in that brief late-summer respite from lockdown, Delhi House Cafe immediately established itself as one of Manchester's best Indian restaurants. Nearly two years in the making, it's the first UK outlet from the Lamba family, combining a relaxed drop-in feel with some truly elegant spaces. The venue is huge and they've now opened up an outside space, between the Corn Exchange and the National Football Museum to cater for outside diners over summer.
For now, the menu has been pared back to a dozen or so core dishes, at least until inside dining is allowed from May the 17th. Despite being small in size, this menu covers the lot, meat, vegan and seafood, and even includes a few new dishes to go alongside favourites from the menu we loved last year.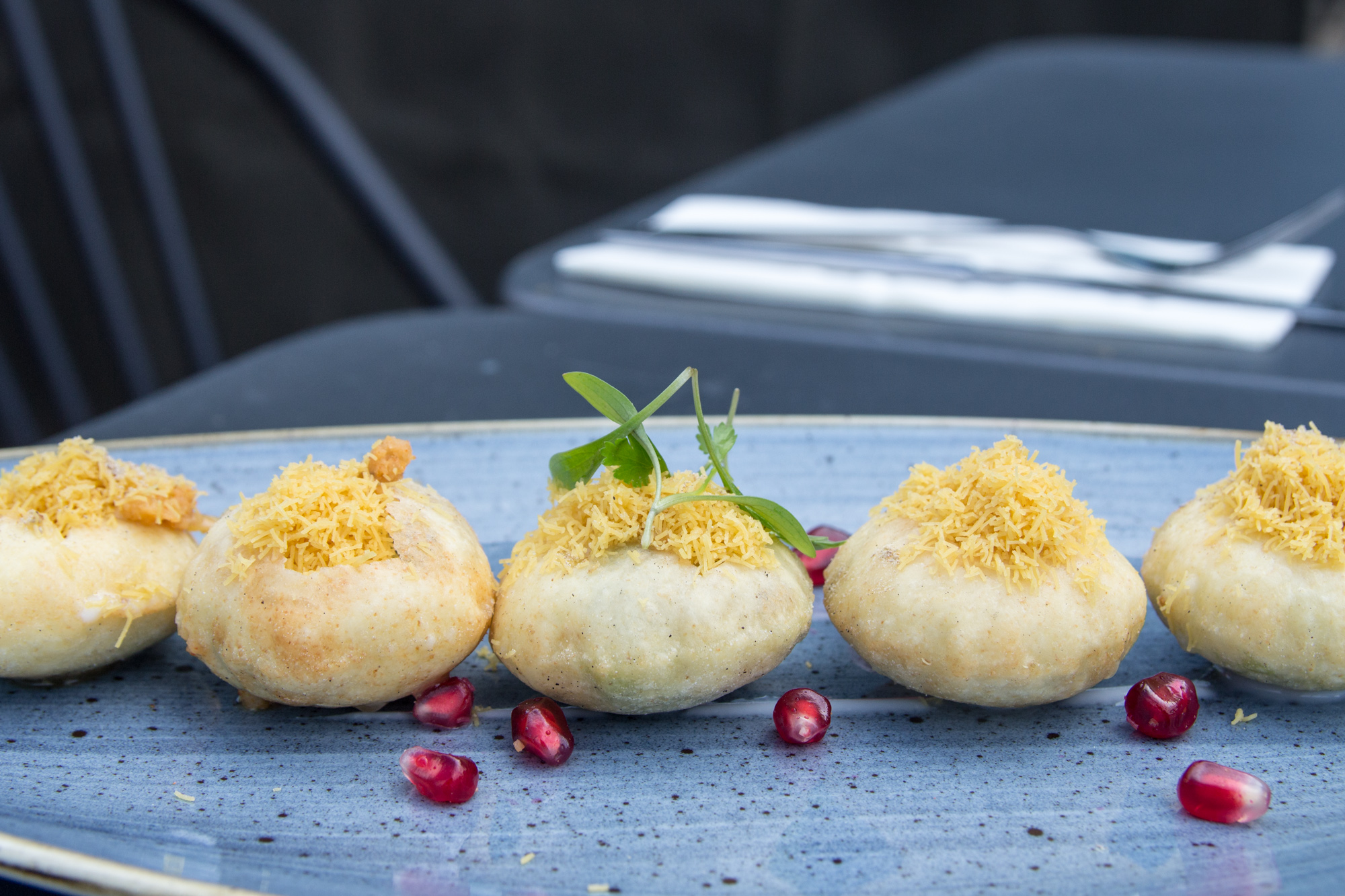 It's worth pointing out that is a little more authentic than the average anglicised UK curry house. You won't find big floppy nan breads or basic kormas on the menu, this is a more refined experience, taking cues from Delhi cuisine. Sometimes authentic can be a byword for inaccessible but that certainly isn't the case here.
We begin with two types of chaat. The locally-famed dahi poori are a must for any first-timers and a nailed-on choice for anyone who's tried them before: a tray of five delicate wheat puff balls, packed with potato, chickpea, tamarind and mint. Put the whole thing in your mouth and bite down and let the flavours explode. It's a fantastic combination of flavours and textures, sweet and spicy, crunchy and gooey – they're an absolute must-try and worth the visit alone.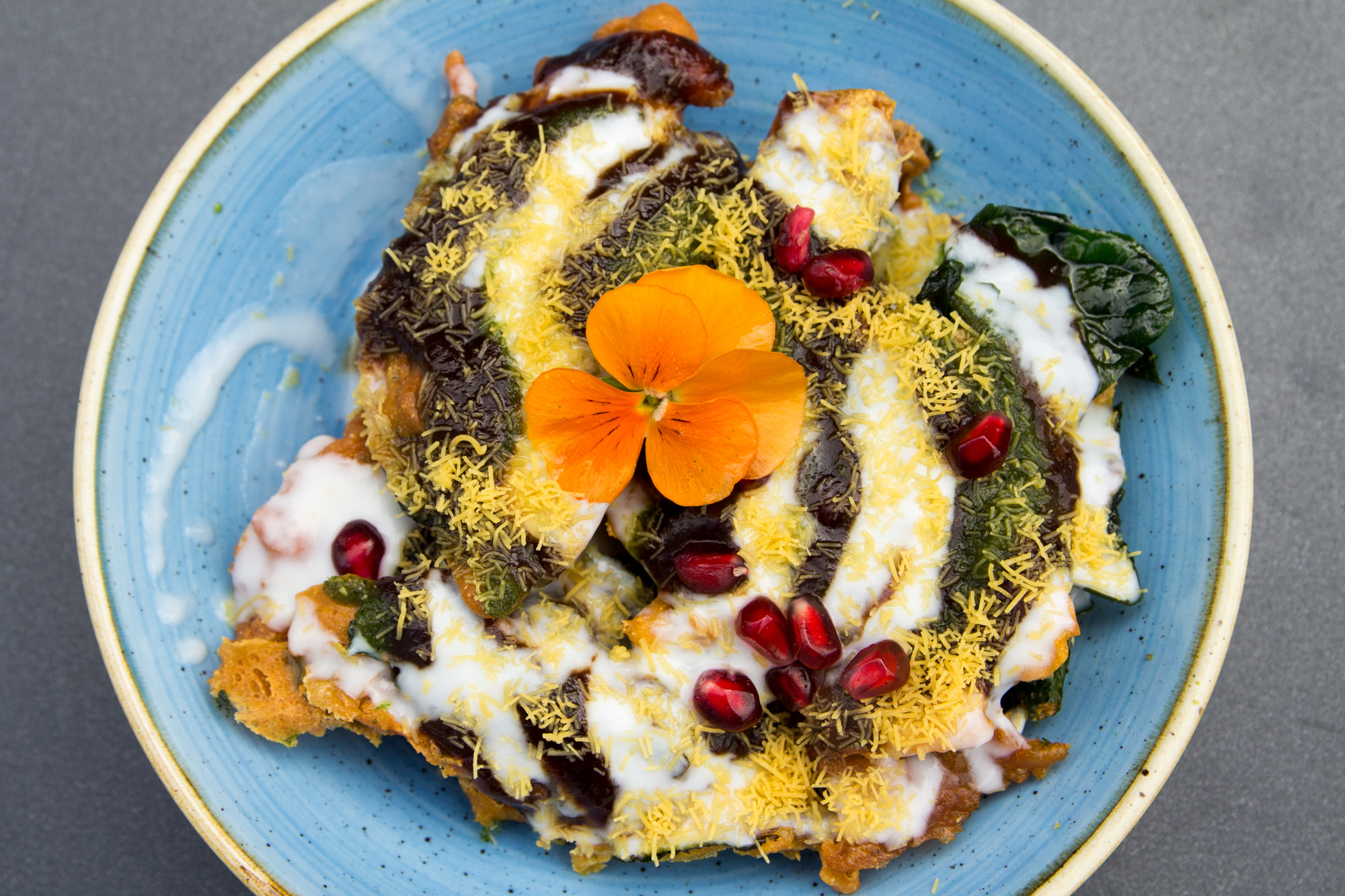 The palak patta chaat is a new addition and very much the equal of the dahi poori though a little less likely to stain your shirt. A kaleidoscope of colour, this chaat dish is made from battered spinach leaf, mint, tamarind and yoghurt, scattered with pomegranate seeds and sev. It's the perfect course for summer, bright and light, full of sweet, clean flavours.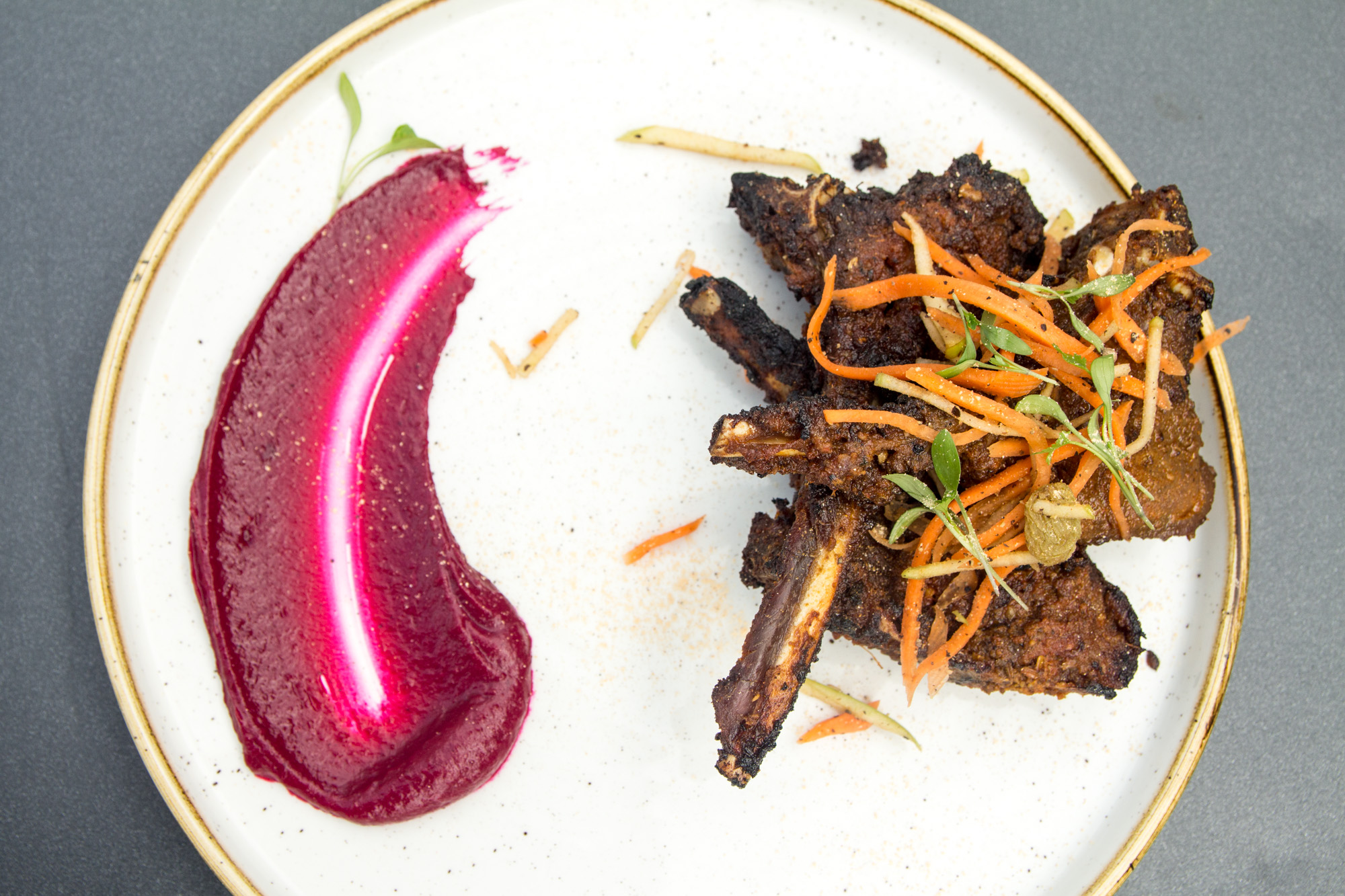 Happily, the classic lamb chops are on the menu, coated in a gloriously fiery sauce and a dash of beetroot sauce underneath. The meat is exceptional, beautifully tender and a perfect smokey match for the complex spices. My guest opts for the Amritsari fish fry and goes onto describe them as God's own fish fingers. Indian spices are used in the batter but the effect is a subtle depth of flavour rather than a spicy kick, surrounding beautifully fresh and perfectly cooked pieces of white fish. They also come with DHC chips which have a light sprinkling of a fine combination of spices that our waiter steadfastly refuses to reveal, but I guess to be paprika, salt and chilli powder. Send your own guesses on a postcard to the usual address.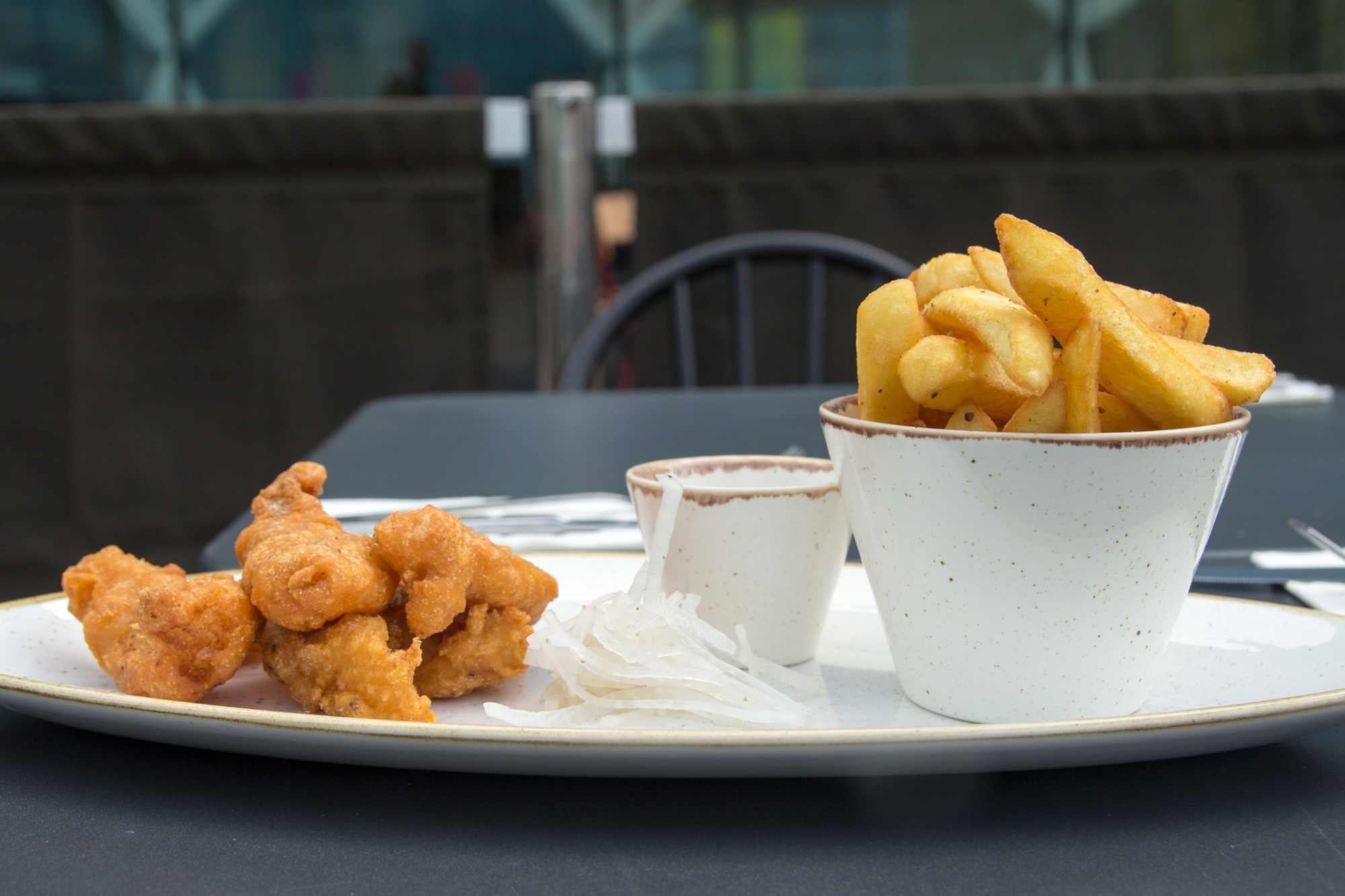 For mains, we try the Kadhai paneer, a deep red dish of chunks of Indian cheese, coated in a hot sauce made from peppers and tomatoes. It's potent and delicious and sums up precisely what's so good about Delhi House Cafe – the food is uncompromising but never inaccessible. Rather, it opens up new perspectives on heat and spice, encouraging the diner to try new things they might not otherwise.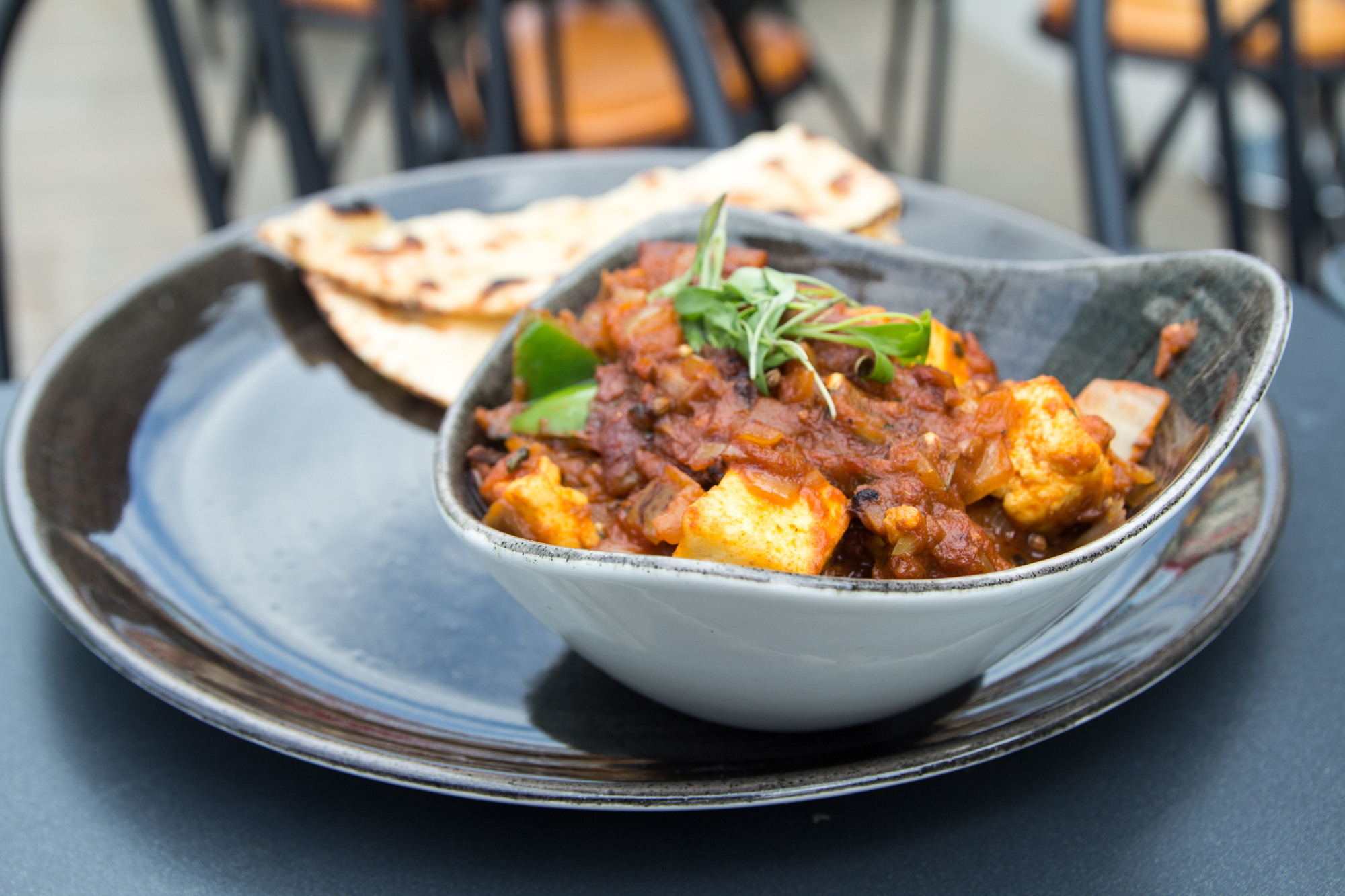 Meat-eaters can and should go for the wonderful 'Mom's butter chicken tikka masala', one of the finest curries you'll find in the city. Dark red with swirls of thick cream, it blends together a host of intoxicating spices and aromas with a smooth creamy sauce and chunks of hand-cut dark chicken meat – many fathoms superior to those cubes of chicken breast found elsewhere. As ever, there's no rice here, in keeping with the Delhi style, just a hot nan bread to scoop up the meat and sauce.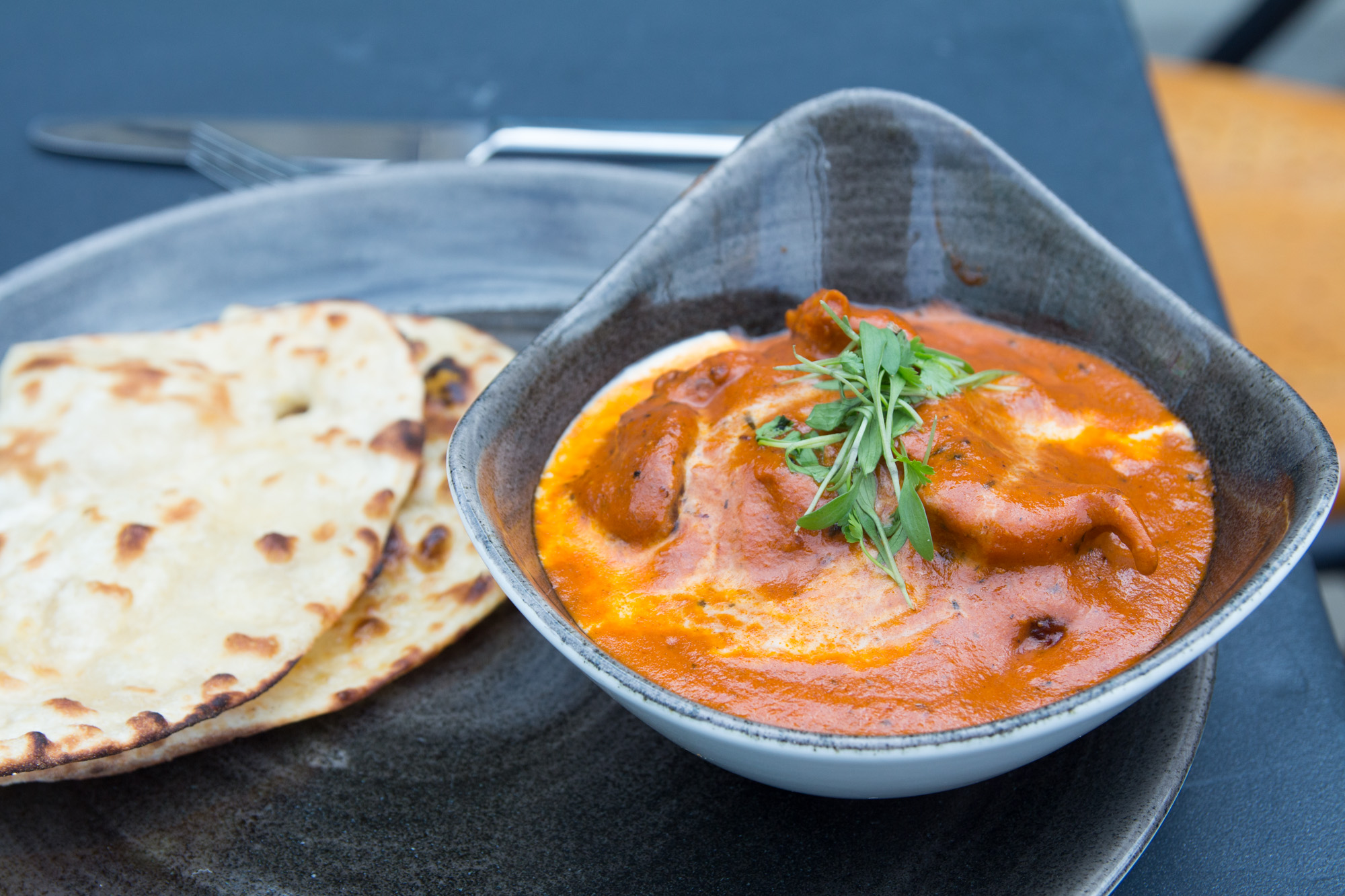 It's worth repeating, Delhi House Cafe proved to be the best addition to Manchester's food scene in 2020 and remains so now, on the verge of the restaurant industry opening back up fully. If this is the level of quality on offer from a pared-back menu, we can expect incredible things when they open up fully.