Maray Manchester
Anne-Marie Pattenden, Food & Drink Writer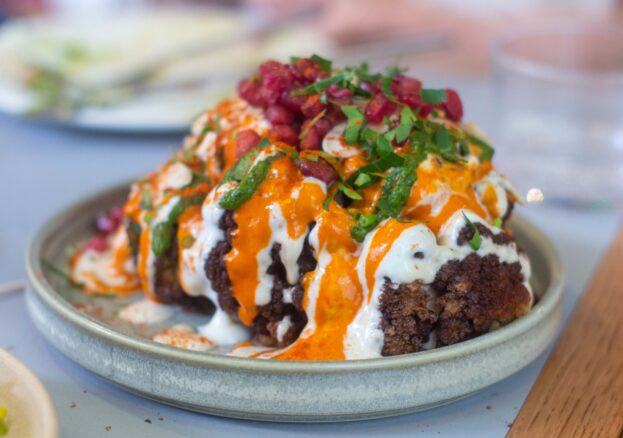 After years as a Liverpool institution, Maray opened its first restaurant in Manchester to great acclaim in the summer of 2022. Now, Maray's vibrant new menu is about to take us into the spring/summer months.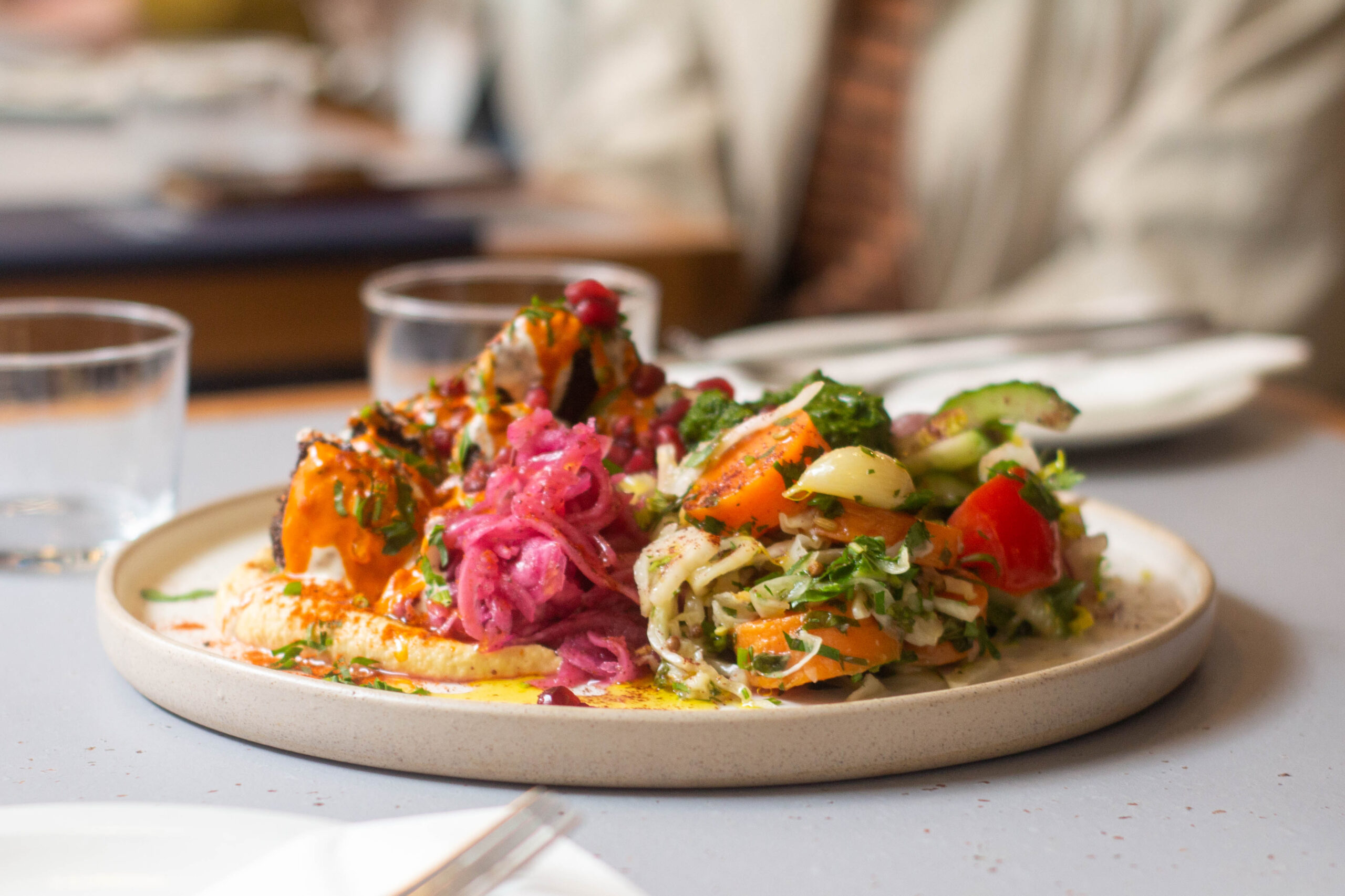 A wave of mezze tickles the tastebuds. Here, bread is more than filler, much, much more. Maray makes fantastically fluffy, round pitta breads and serves them warm, liberally drizzled with delicious garlic and parsley oil. Alongside this: rosemary and orange marinated olives, plus creamy hummus topped with pomegranate and chermoula.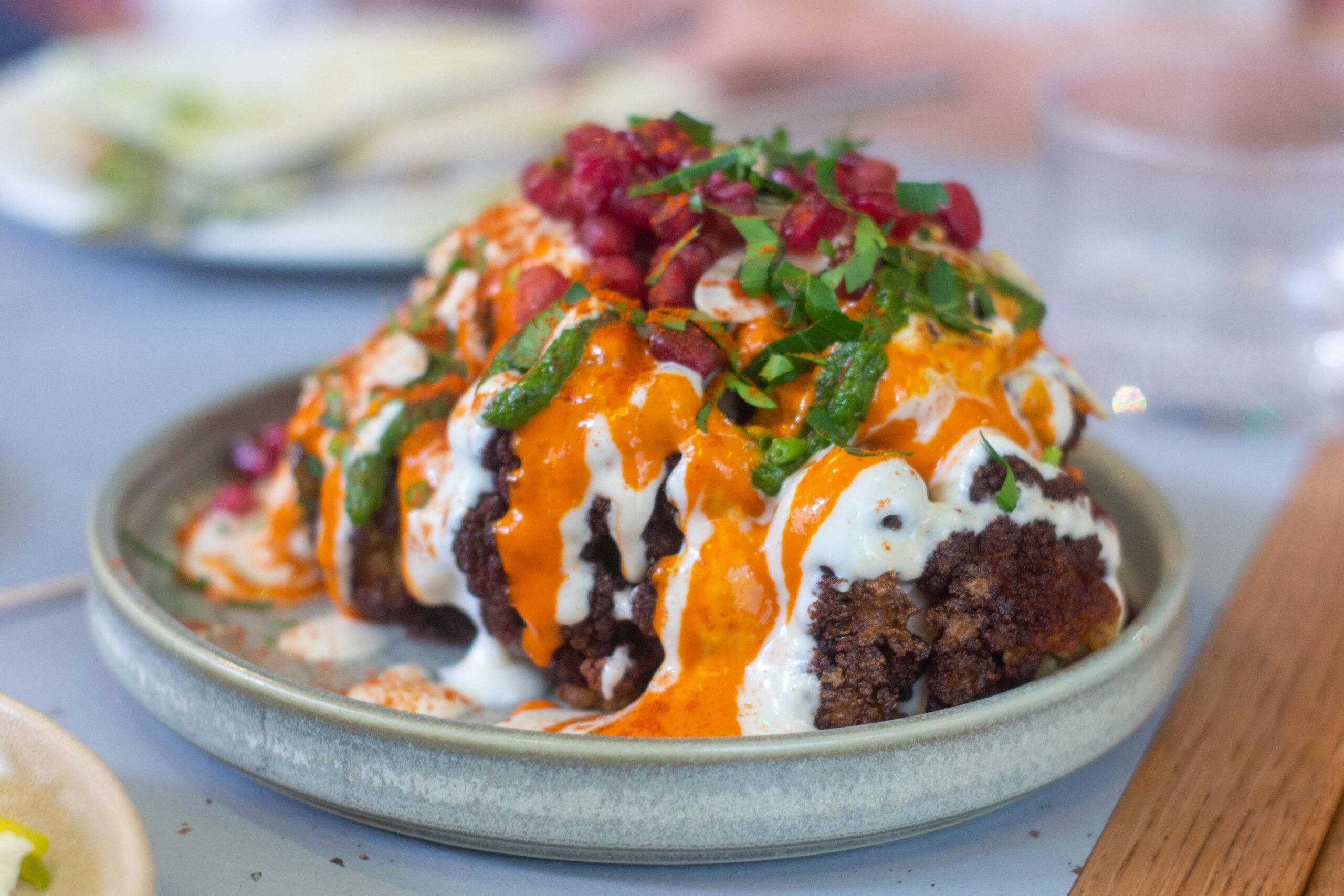 Their whipped goat's cheese dish topped with herb oil and crunchy dukkah has been given a makeover, wowing diners with a brand new accompaniment of zingy pickled apple. It's unbelievably good.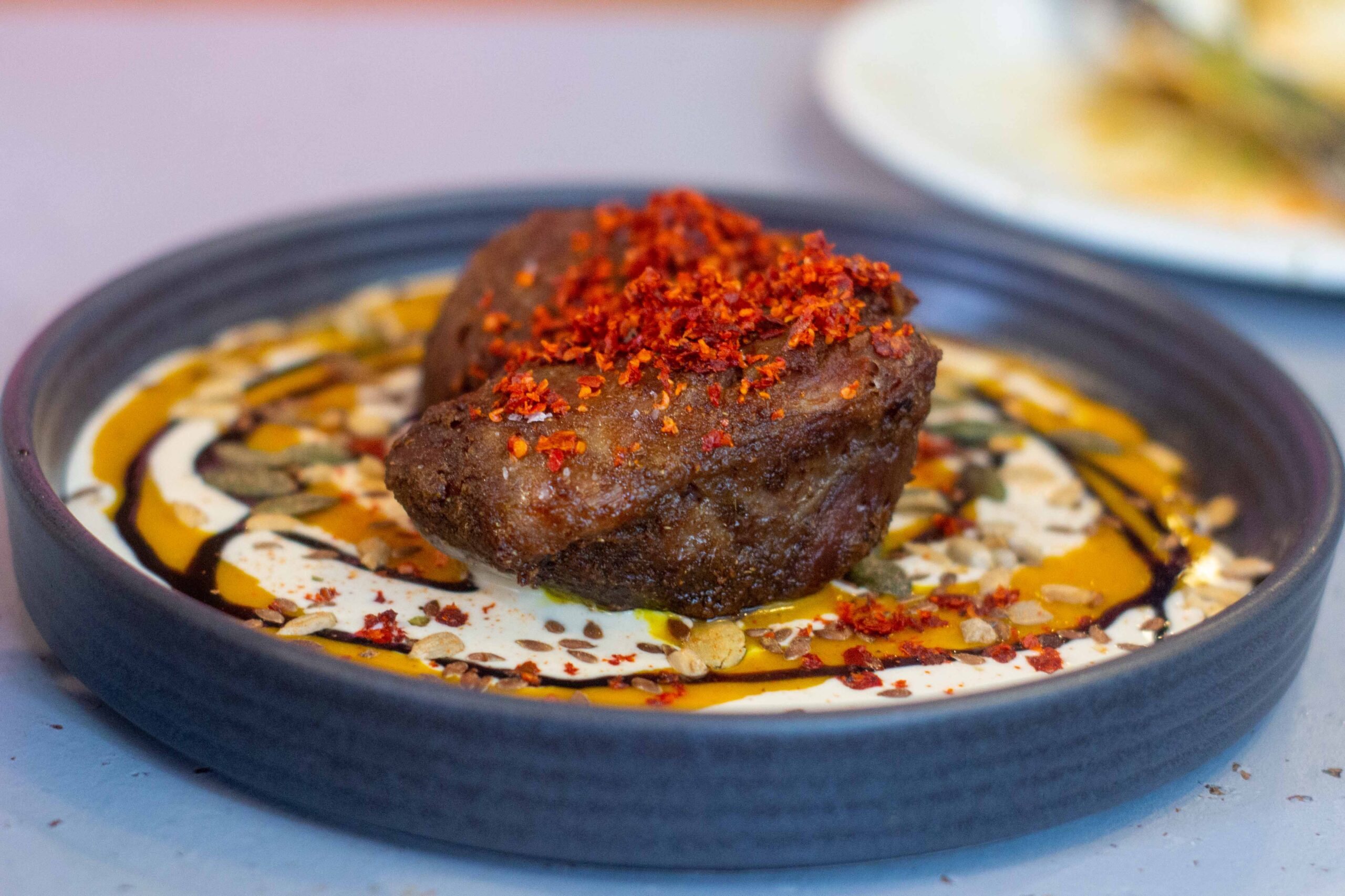 Next, the veg dishes, famed as Maray's forte. No one should dine here without devouring their incredible green-centred falafel. They come either alone or as part of a magnificent 'sharer', along with more hummus, tabouleh, spicy green zhug, sumac pickled onions, pickled cabbage, Moroccan spiced carrots and fattoush salad. It's a kaleidoscope of colours, textures and flavours.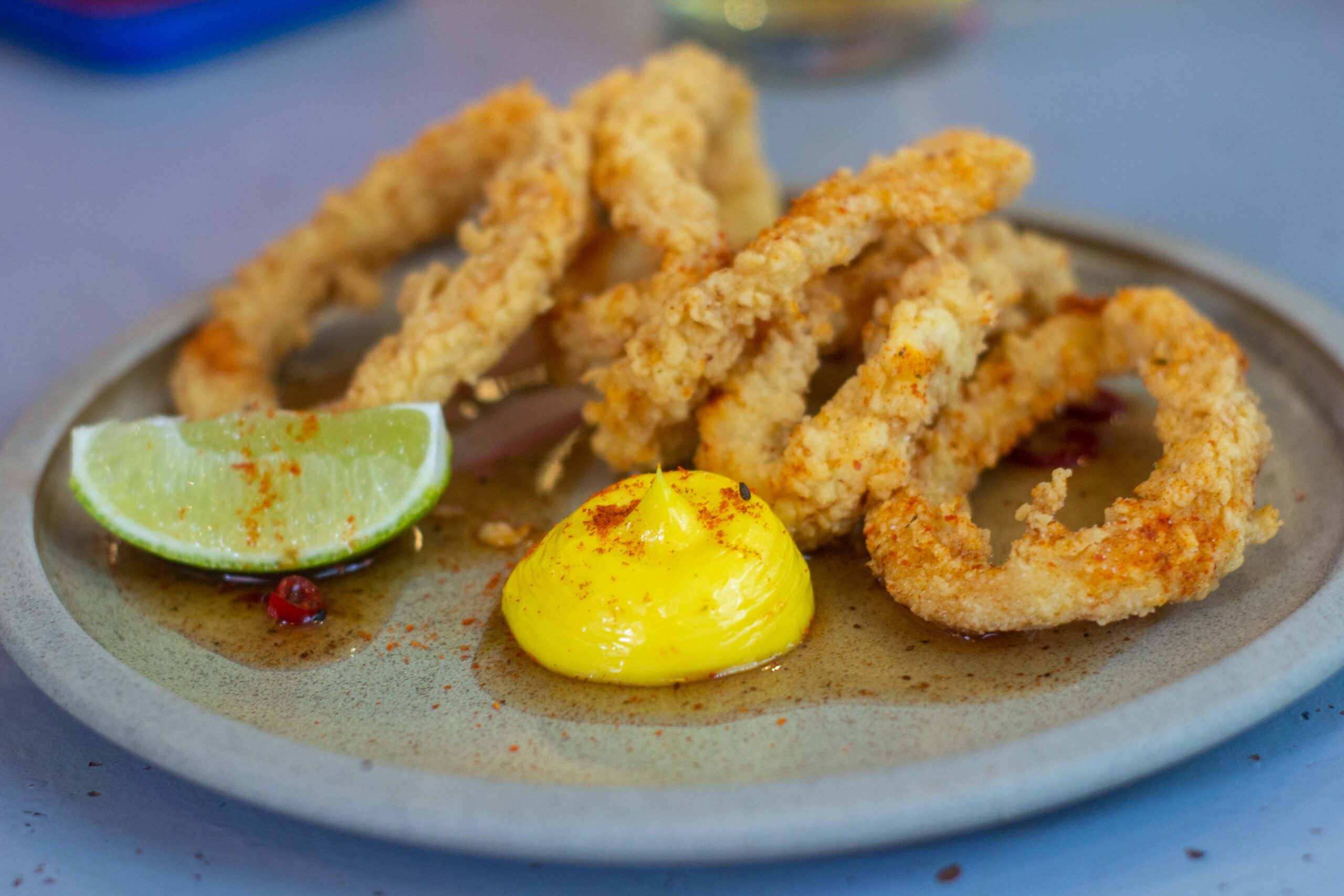 The Disco Cauliflower is another well-known favourite. A hearty portion of cauliflower roasted to a deep brown, until its florets are crisp, then coated with salt and chermoula spices. Then, like the falafel plate, it's bedazzled with the signature Maray fairy dust of tahini, yoghurt and harissa drizzles, flaked almonds, pomegranate seeds and chopped parsley.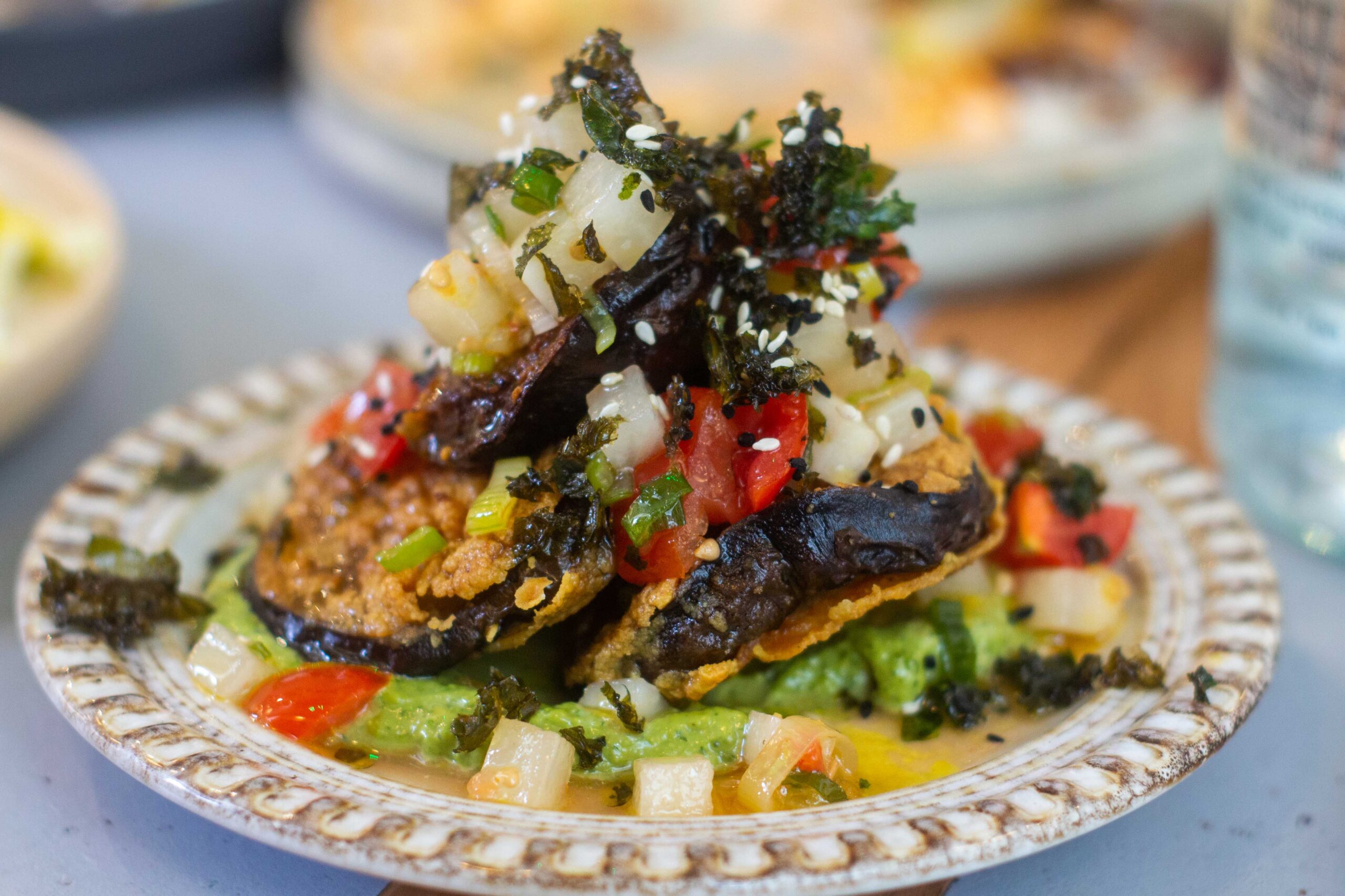 The baked halloumi on a bed of zaalouk (Moroccan cooked tomato and aubergine salad) and skin-on fries, dusted in house seasoning and served with zhug and hummus are delicious, but you want to know about the new stuff, right?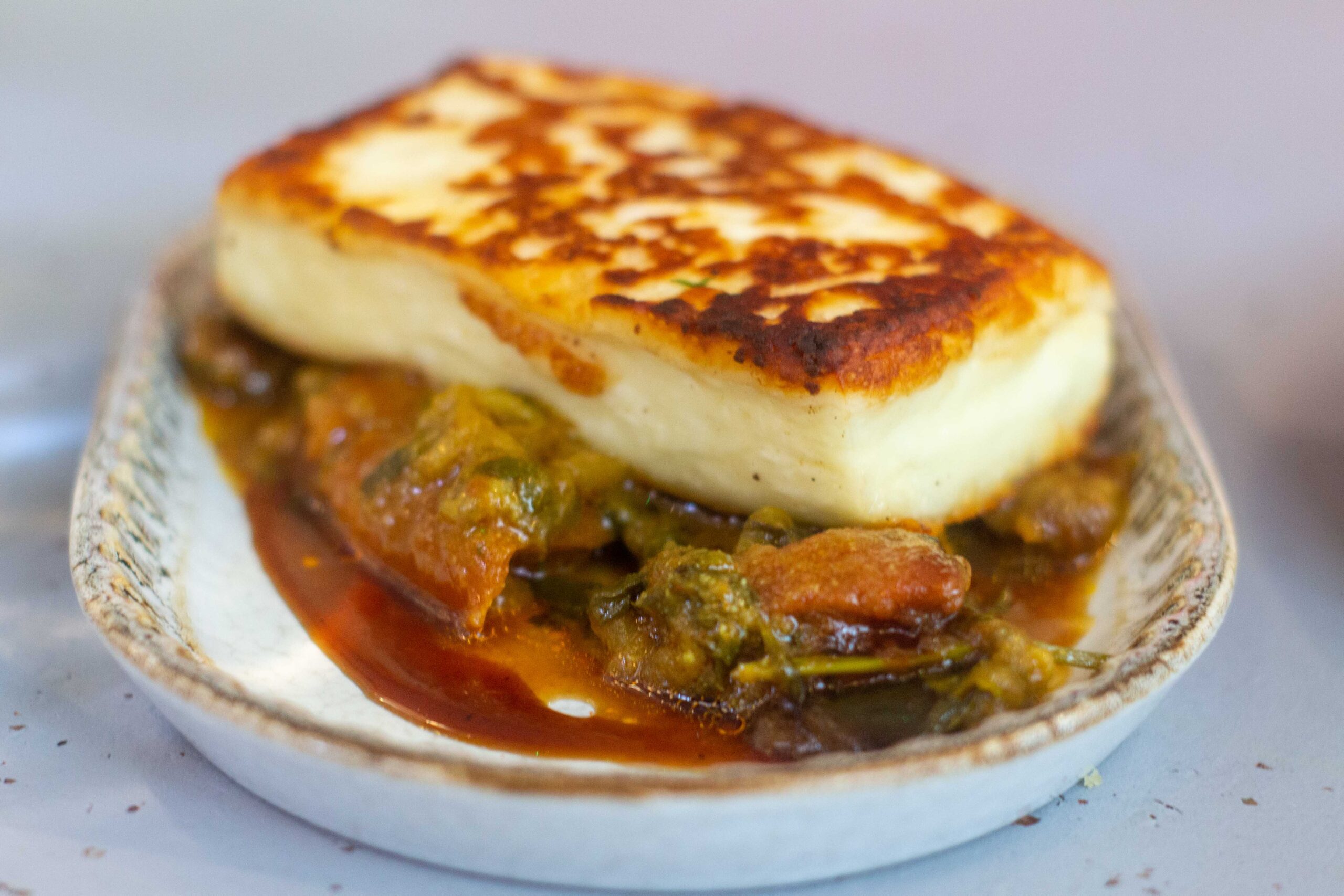 Sitting on a bed of muhamarra (roasted red pepper dip), the caramelised cabbage melts in the mouth and brings a hint of the Far East to the Middle East, served with pickled grapes and a sesame-sprinkled, soy-cured egg. The fried aubergine with green tahini, tomato salsa and crispy kale is a delight, its deeply crunchy, spiced coating a perfect contrast to the soft, sweet aubergine flesh inside.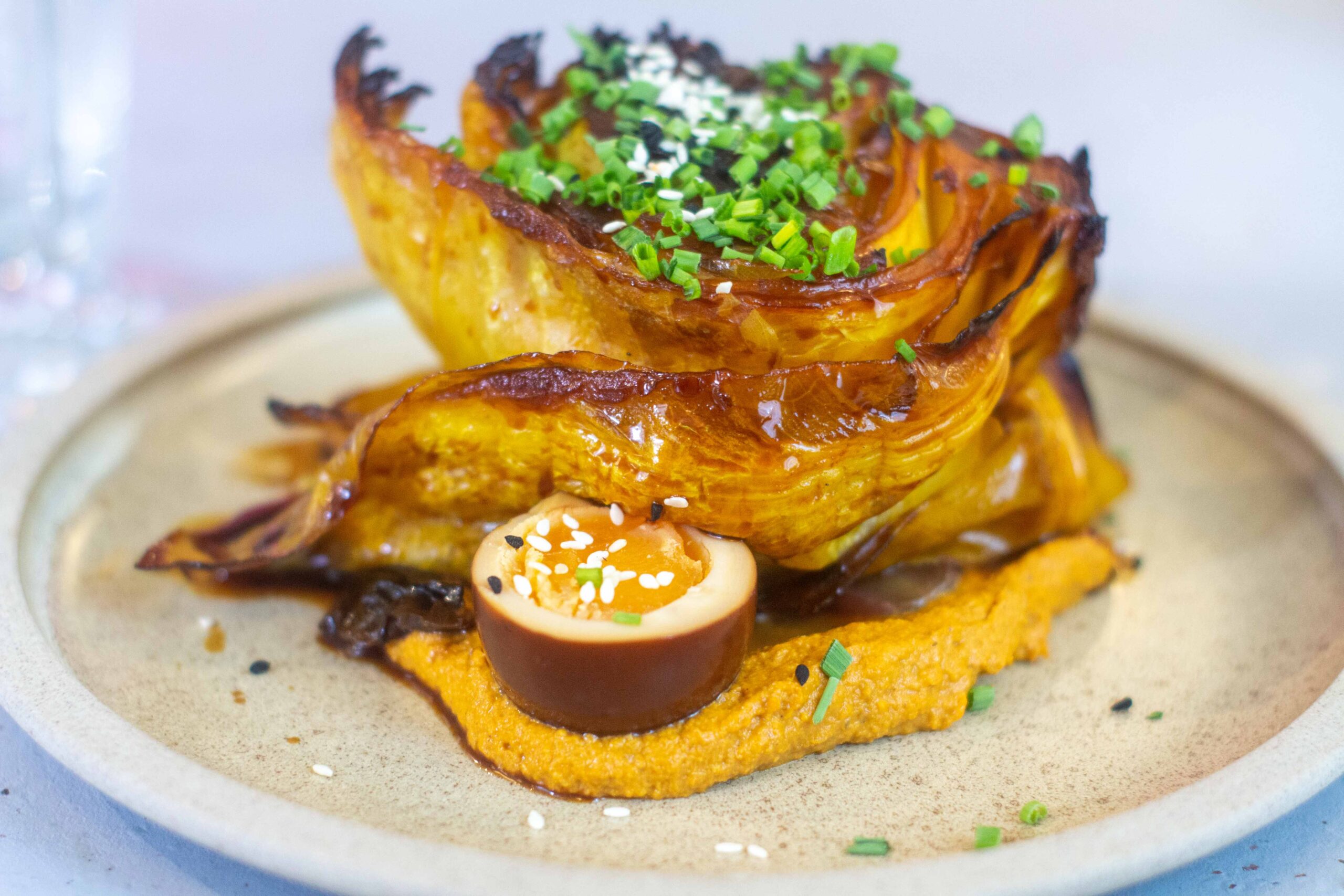 Meat and fish-eaters, you're in for a treat. First, a fillet of sea bass cooked to crispy-skinned perfection, on a bed of rainbow chard, broad beans, and vibrant green pea purée. Next, crispy squid with saffron aioli receives 10s all round, while mini fillets of fried chicken come with pickles and an addictive new fenugreek and ginger ketchup for dipping.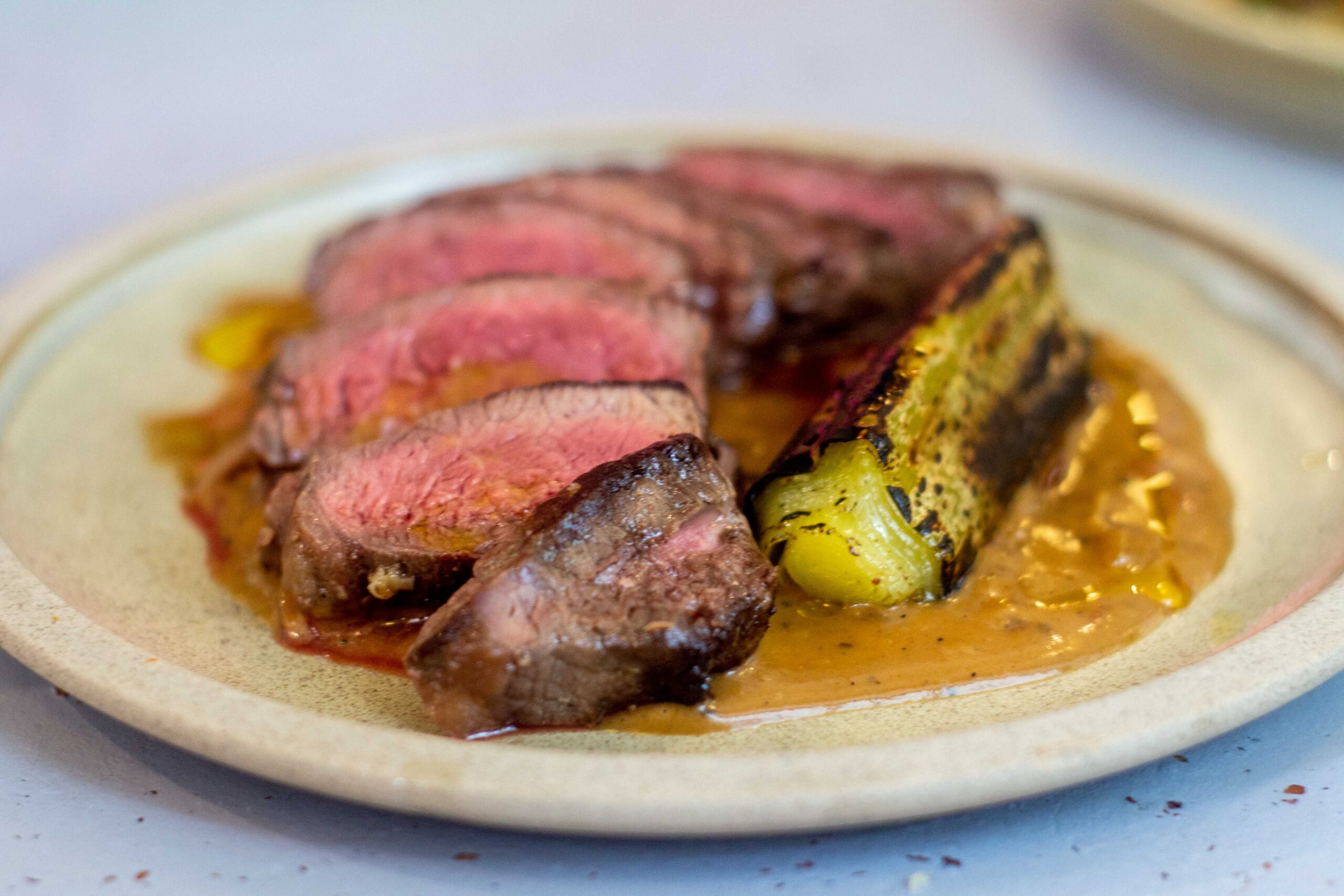 We highly recommend the juicy slices of medium-rare rump steak served with torched leek, thanks to a ras el hanout dry rub giving a lovely warmth and a slight kick. The final surprise dish, new to us and almost too pretty to eat, is a tender braised pork cheek sitting on a beautiful swirl of colourful sauces – tahini, balsamic, and mangoey amba.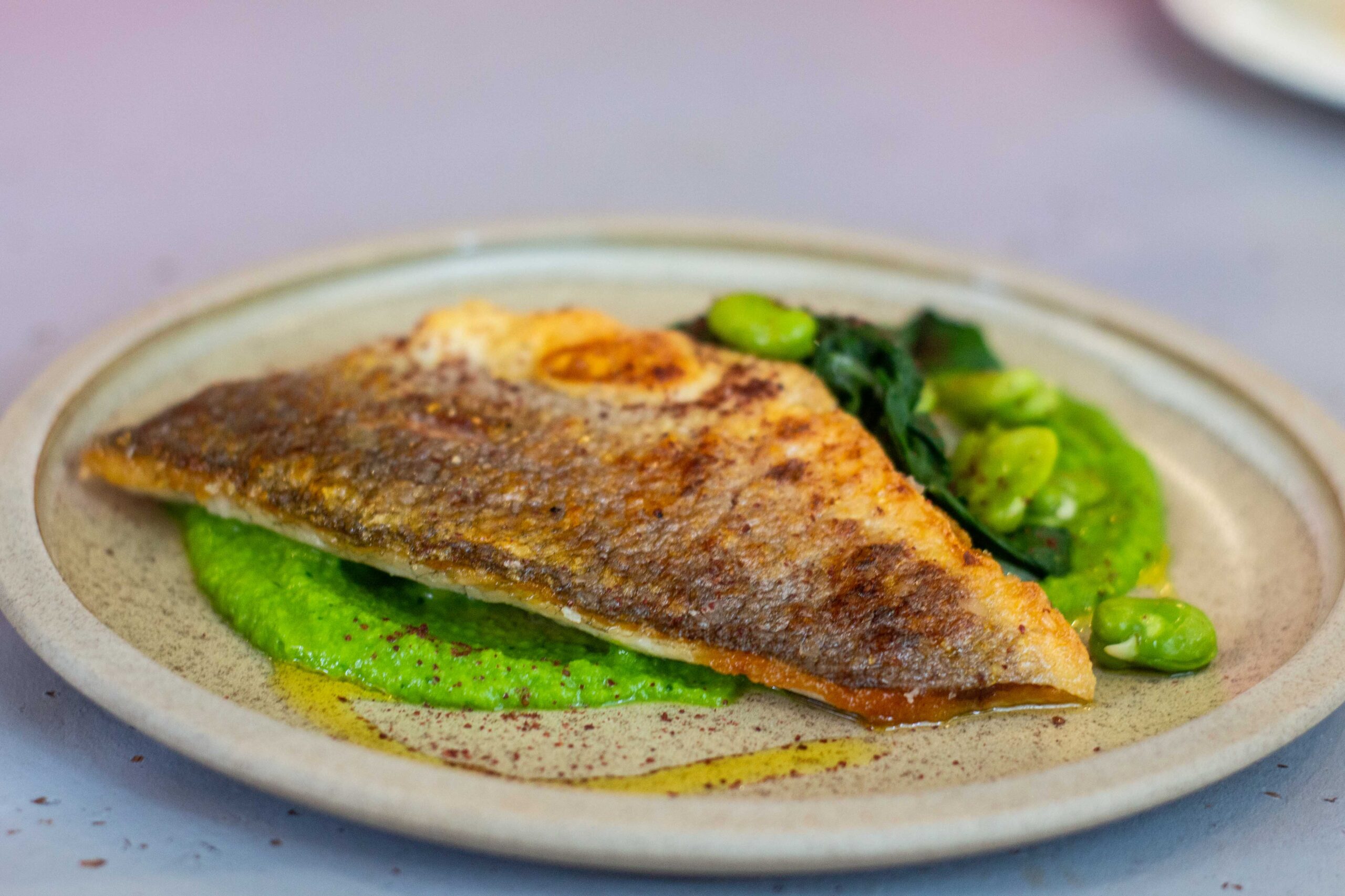 No room for dessert this time, but anyone who's tried it before knows that the bread and butter pudding with butterscotch sauce is sensational. We also have it on good authority that the baklava cheesecake is a must-try. With a menu full of vibrant Middle Eastern flavours, Maray Manchester is at the top of its game.