Luciano
Anne-Marie Pattenden, Food & Drink Writer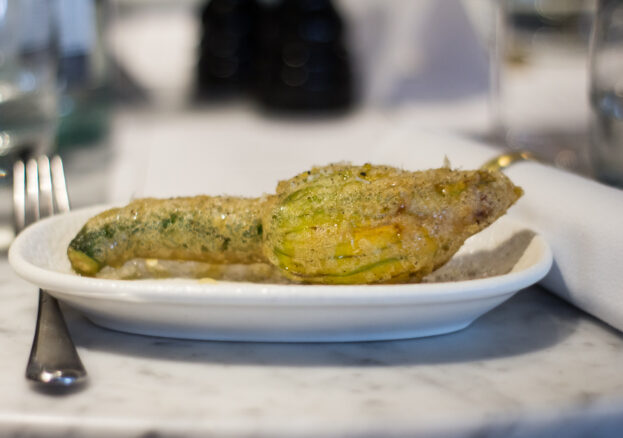 Italian TV chef Gino D'Acampo opened Luciano in Alderley Edge at the start of the year. Formerly Piccolino, this Cheshire restaurant is the second to be named after Gino's eldest son, following in the footsteps of the branch in London's West End.
It's a large and imposing venue, made up of many spaces. We enter through the florally decorated porch and French-windowed foyer based at the side of the restaurant, away from the traffic of London Road. Then a pair of friendly front-of-house staff take us through the market and deli section of the building, which is full of beautifully displayed quality produce, and past the busy open kitchen. There's an eyecatching bowl of golden Parmesan chunks, promising great things to come.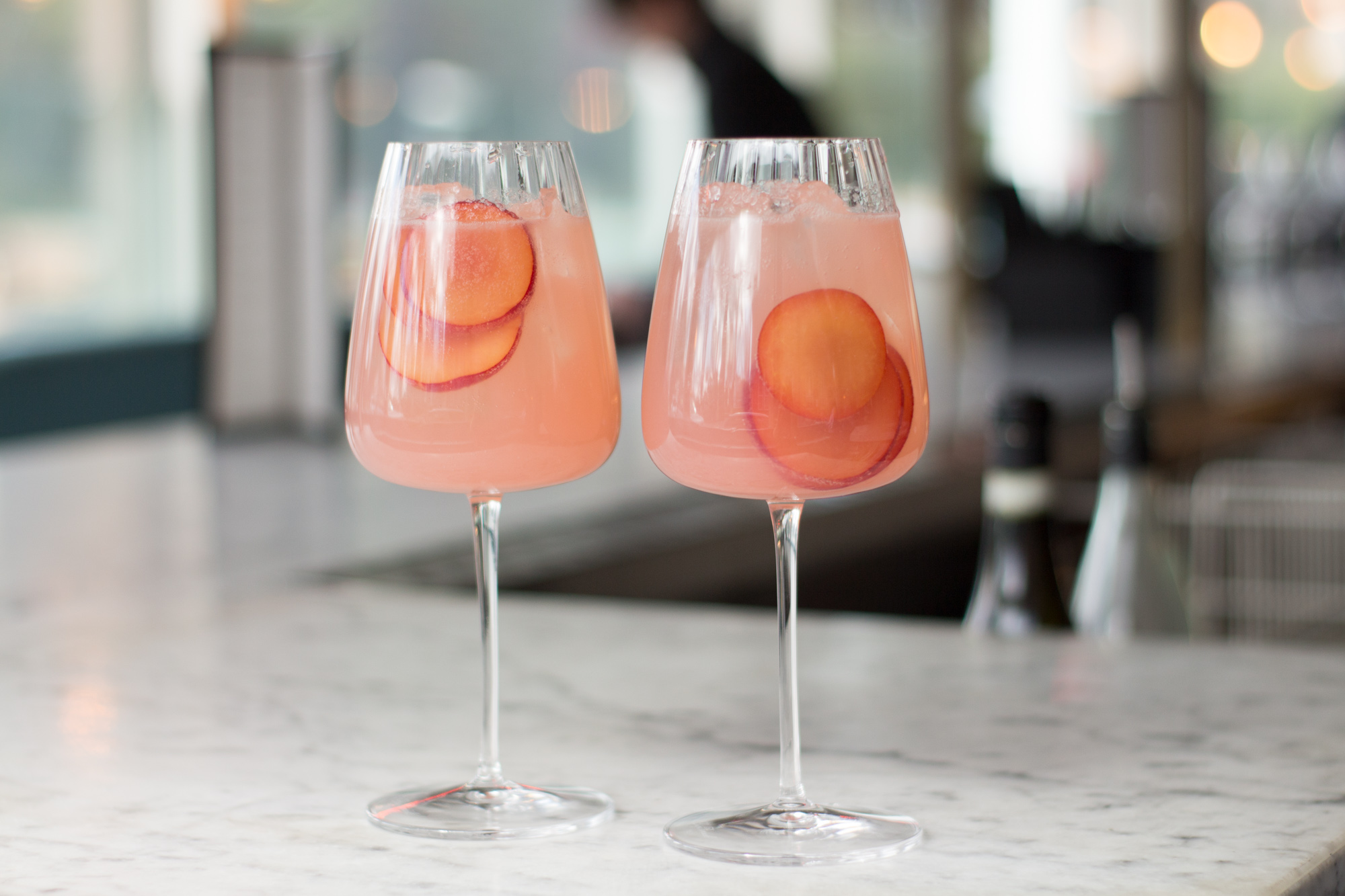 As it's a sunny day, we're welcomed into the brand new Terrazza style bar area. It's open to the elements, allowing us to bask in the sunshine, yet sensibly has plenty of outdoor heaters in case we need to pretend the weather is more Amalfi than Alderley. Capable bartenders whip up a batch of welcome drinks from the new spring menu, presenting us each with a beautiful plum and sweet violet cocktail. Prosecco, sweet violet liqueur and a homemade plum shrub combine to create a refreshing spritz that tastes of Parma Violet sweets, or whatever their luxury equivalent may be.
Next, we move to the warm and comfortable indoor restaurant area, hosted by Gino himself. As cheery as ever, he shakes each guest by the hand and introduces his team, before going on to explain each dish from the new menu in turn as it is served. First, a Taleggio and pea arancine, decorated with pea shoots and a sprinkling of the aforementioned Parmesan. This golden crispy coating makes a delightful crunch when cut into, and the gooey Taleggio centre, dotted with peas, is just as satisfying.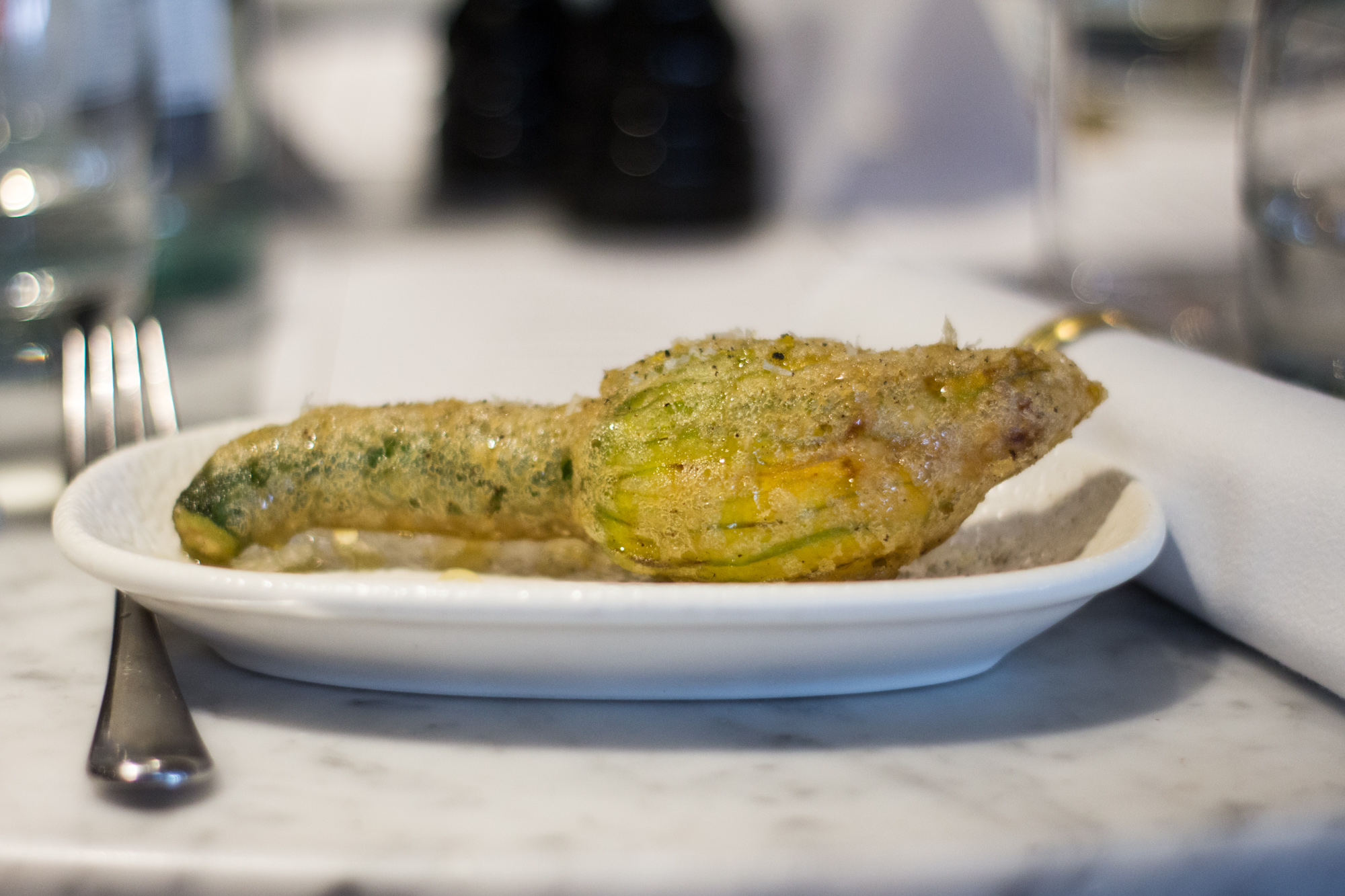 Gino and his team are keen for us to enjoy the next dish as hot as possible, and he urges us all not to wait for his introduction. Whilst we savour the courgette flower fritti, he explains that the ingredients are so expensive he never makes a profit on it – its inclusion on the spring menu is a matter of pride. The sweet baby courgettes used are hyper-seasonal, available only from April to August, and many suffer breakages in transit.
The flower is stuffed with an intensely rich and savoury buffalo ricotta imported from Caseta near Naples, salty and well balanced with a generous amount of lemon zest before being battered and deep fried. This results in a dish both lighter-than-air and almost dessert-like, reminding many guests of lemon cheesecake, partly thanks to the drizzle of Sardinian wildflower honey. It's a fierce contender for best course of the tasting menu.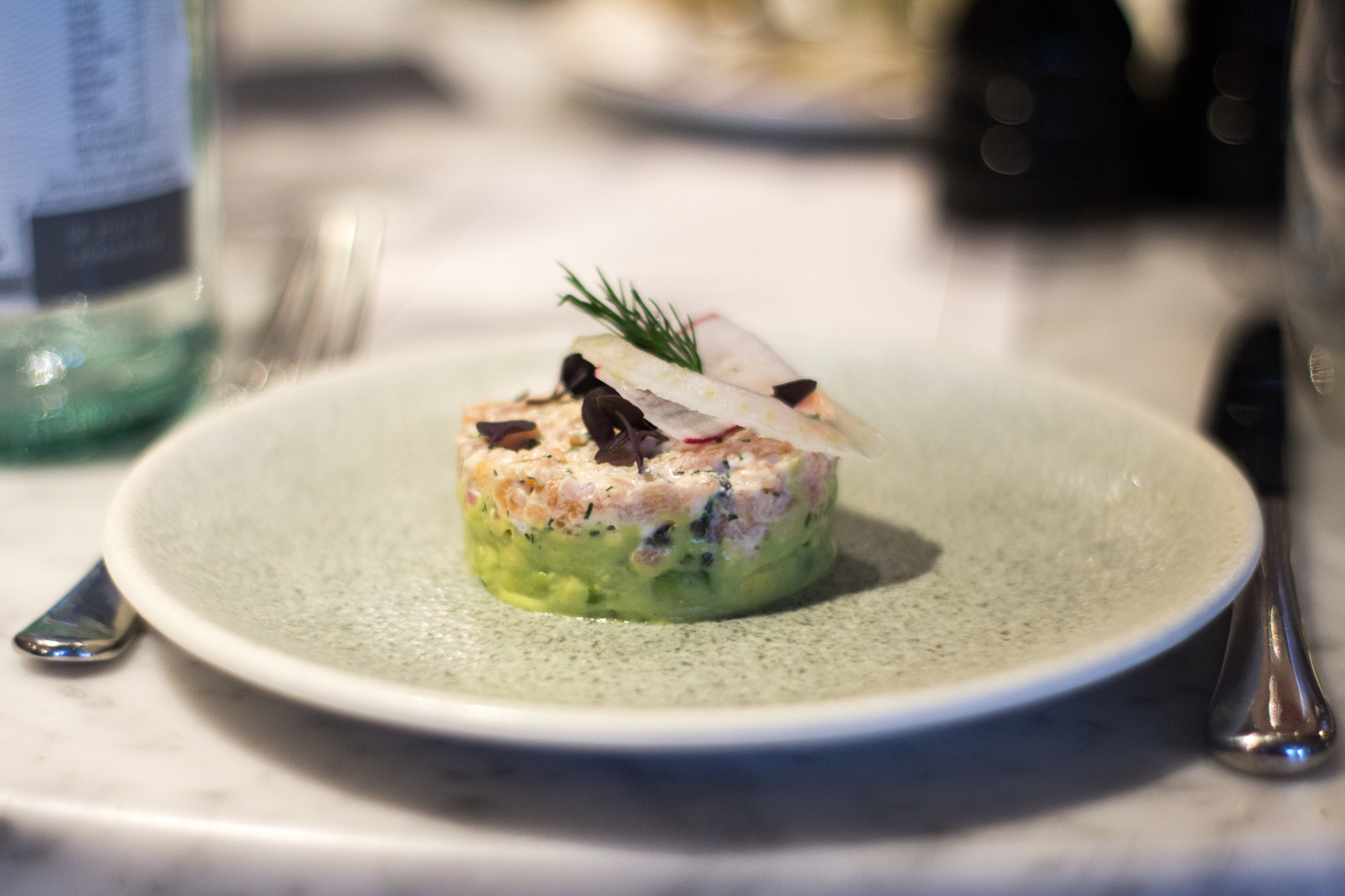 Gino's on good form, peppering his speeches with cheeky comments like "If you like the food, tell me. If you don't like it, you get a slap and we pretend nothing happened." But the main thing that comes across is his enthusiasm for the food and scenery of Sardinia, especially La Costa Smeralda in the North of the island, where he owns a home.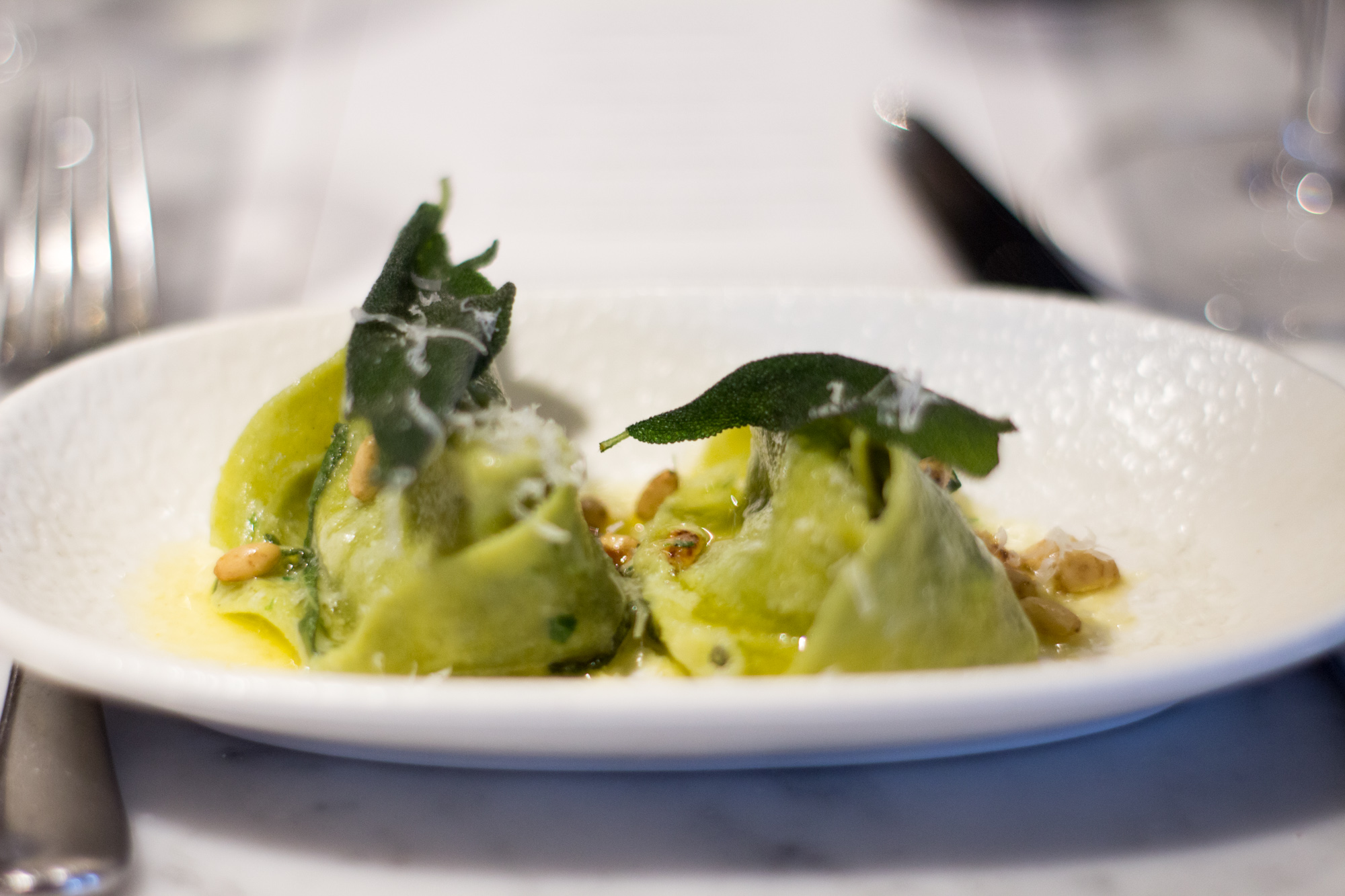 The salmon and avocado tartare is served with fennel and radish shavings, dill dressing and pane carasau, which is a huge, light cracker-style bread drizzled with olive oil. It's a Sardinian classic made with semolina flour and olive oil, baked twice for extra crunch, and arrives at the table fresh from the oven. This is a perfect foil to the richness of the smoked salmon and creamy avocado, with surprising little pops of caviar adding a little je ne sais quoi.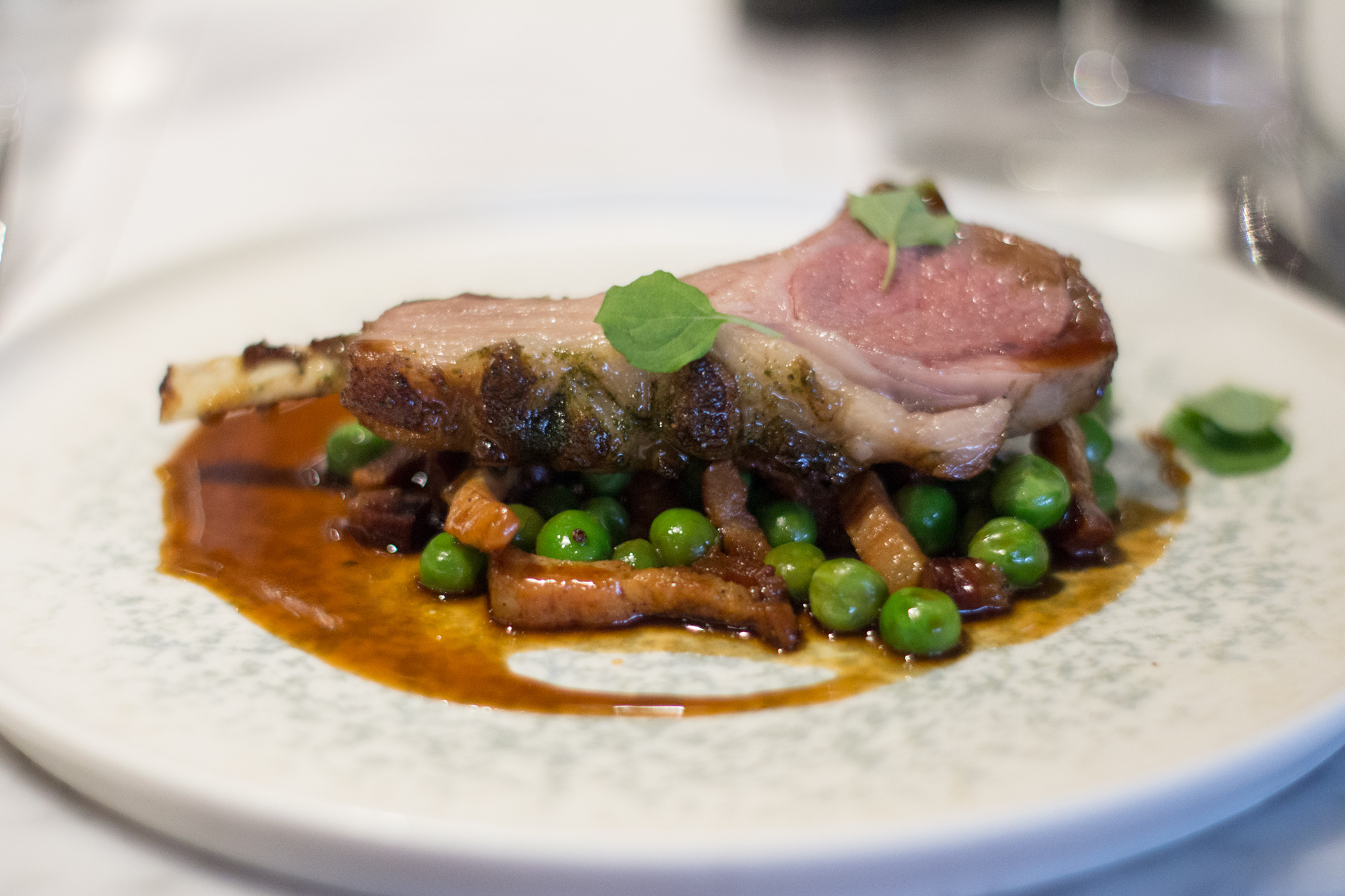 Next up, rocket and ricotta tortellini. The delicate green pasta parcels are filled with the wonderful buffalo ricotta we encountered earlier, and topped with sage butter, crispy fried sage leaves and toasted pine nuts, resulting in something simple yet delicious. Apparently, the rack of lamb with peas and smoked pancetta is served the same way Gino's mother made it when he was a little boy – if so, he was a lucky bambino. This is another dish fighting for the top spot. The high-quality lamb has a strong, almost gamey flavour and is beautifully cooked: juicy and pink in the middle with expertly charred fat. The glossy jus and smoky pancetta taste rich and decadent next to the peas, which are sweet and super fresh. It's spring on a plate.
For dessert, the Nutella pizza fritta is quite the crowd-pleaser. According to Gino, pizza fritta is a much loved Neapolitan street food, which is understandable when we taste this sweet version. The salty, chewy dough is stuffed with mascarpone, topped with banana then drizzled with Nutella and a sprinkling of toasted hazelnuts.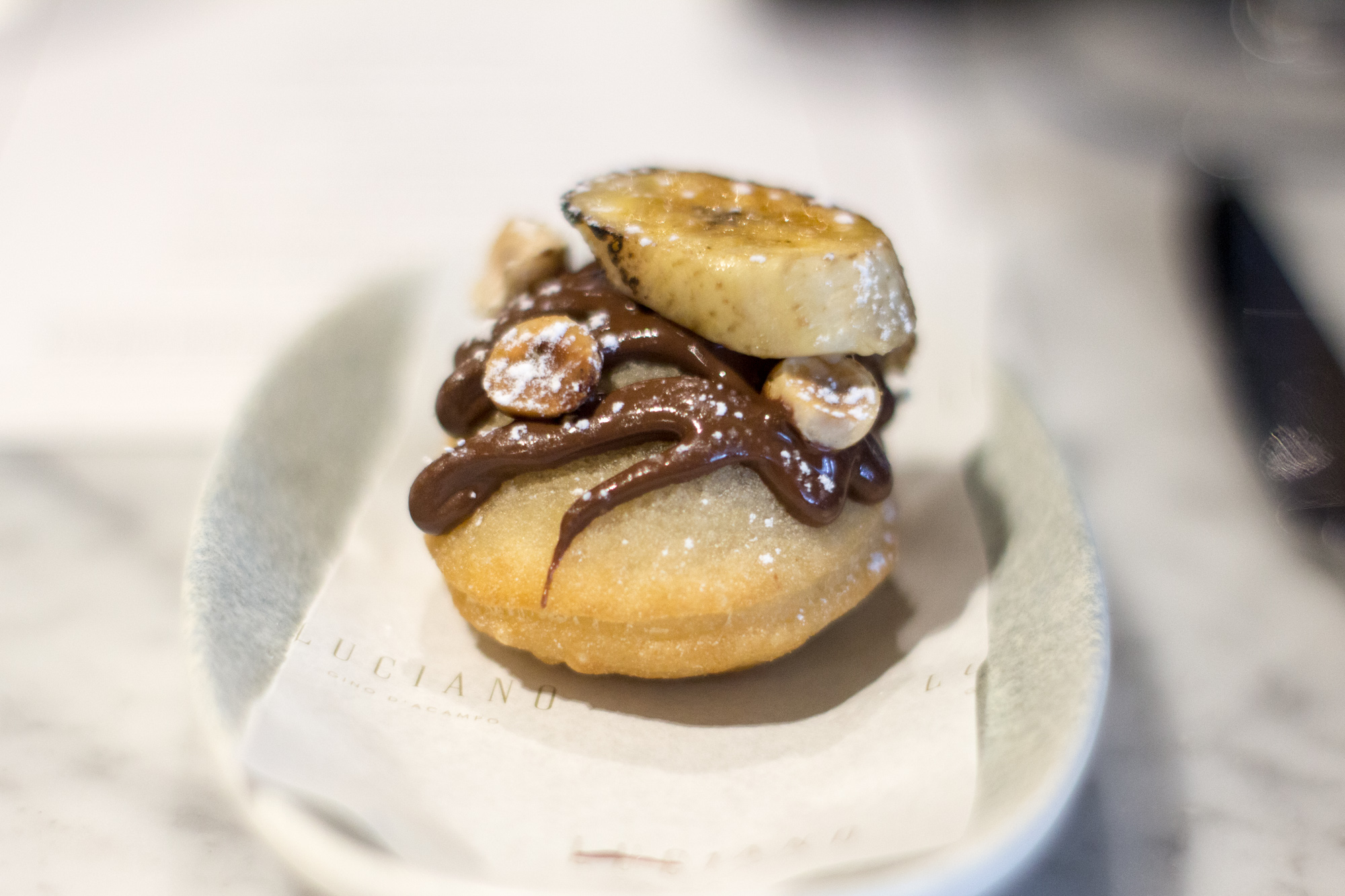 It's easy to see why Gino is so proud of his latest venture. Luciano is a fantastic destination for Italian food lovers, with an emphasis on top-quality ingredients shining through in the simplicity of each dish. Whether you're a Cheshire local or making a trip out from Manchester, it's well worth getting to know Luciano.