The Bridge in Prestbury
Francesca Wilson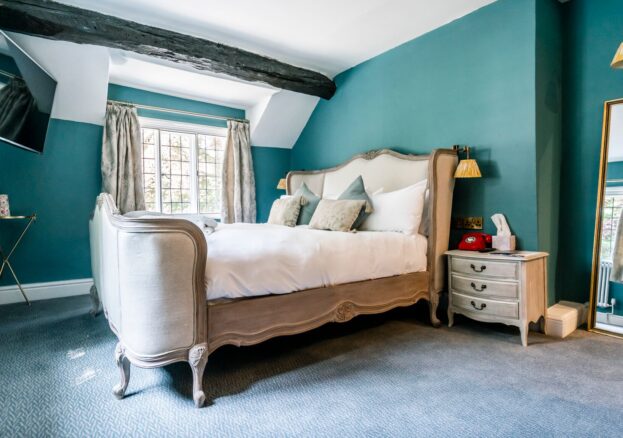 A staycation is the working-(wo)man's dream when you fancy dropping off the grid for a night or two. Pack an overnight bag, hop in the car and drive ample distance to Prestbury, a quaint yet affluent village in the heart of Cheshire, where you'll find The Bridge Hotel and Restaurant.
Despite having recently undergone extensional renovations, The Bridge still maintains its original character now with added bonus luxury features. Check in to your home away from home and sink into your plump super king bed with sumptuous cotton sheets. Dressing gown, tea, coffee and scrummy biscuits are yours for the taking (the latter of which I heavily encourage you to enjoy whilst taking advantage of the ornate footed bathtub).
The best night sleep you've had in yonks
Not only can The Bridge accommodate you with the best night sleep you've had in yonks, hop downstairs and you'll also be in the immediate vicinity of a hearty menu, comprising quintessential British fare with a modern twist using only the best of locally sourced produce.
Twenty-five of the Queen's will get you threefood drink delicious courses from their evening menu. The prawn cocktail is a fresh take of an 80s classic, the parfait is smooth and salted to perfection; irresistible when slathered on to one of the slices of toasted brioche and topped with sweet homemade chutney.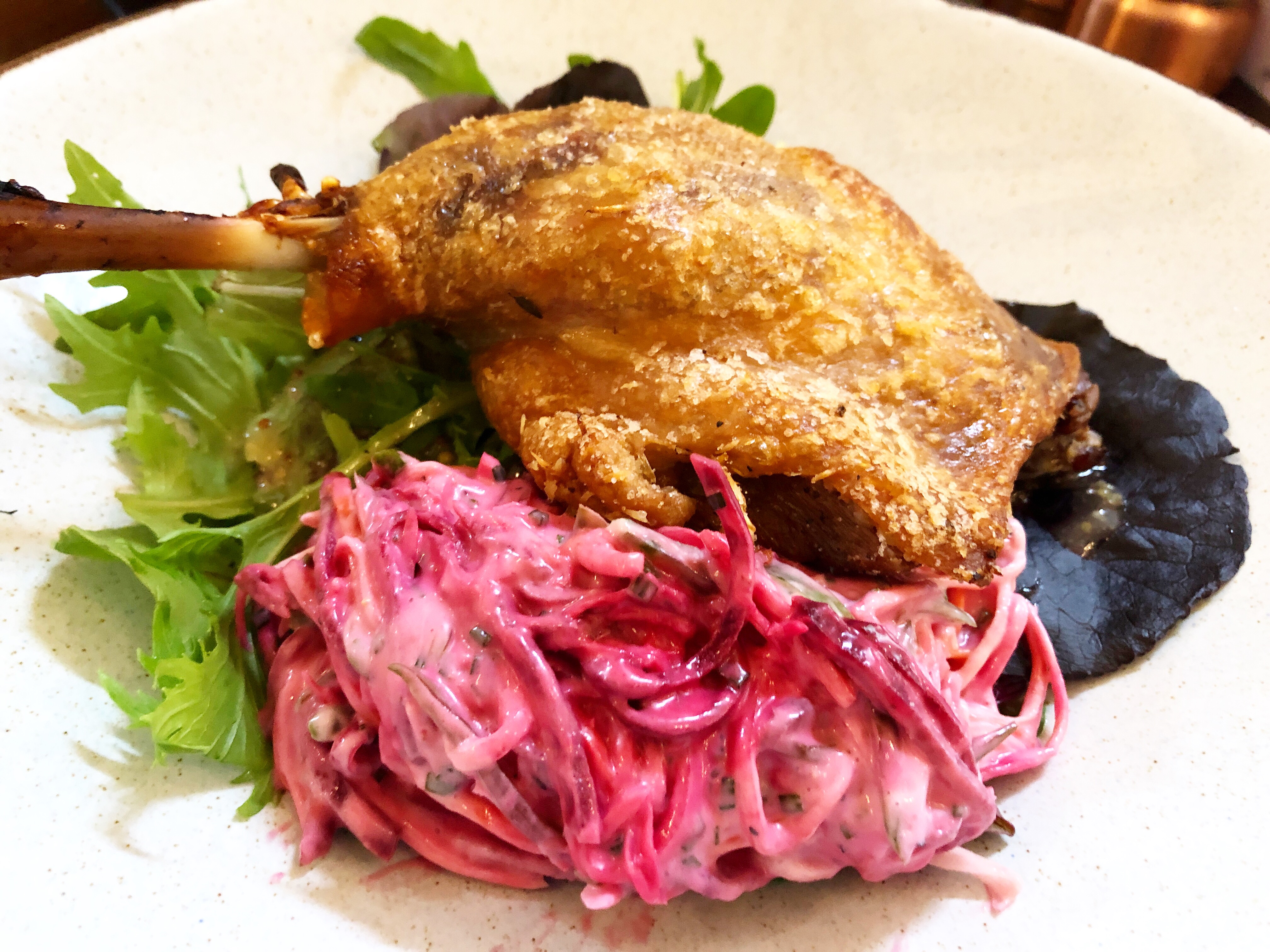 For mains, roast beef with the works including a yorkshire pud as big as one of the chandeliers which ordained the dining room table, and the most moreish mash I've ever encountered.
A strong recommendation goes to the duck, who's lightly fried coat encases the juicy morsels of meat, set off perfectly by the zingy pickled beetroot coleslaw.
A yorkshire pud as big as one of the chandeliers
Desserts were as equally decadent as its predecessors, it might be a struggle after your previous indulgences but have a rest and please persevere, the juice is really worth the squeeze. A doorstop of sticky toffee pudding adorned with chunks of toffee and a trio of ice cream with a homemade cookie, wickedly indulgent and wonderfully comforting.
The Bridge is located in perfect vicinity to some of the most picturesque walks, which'll have your Instagram boasting some divine shots of the natural world; but if bumbling isn't in your nature, The Bridge have made it decadently difficult to make you want to leave your room, unless of course, it's for breakfast the next morning.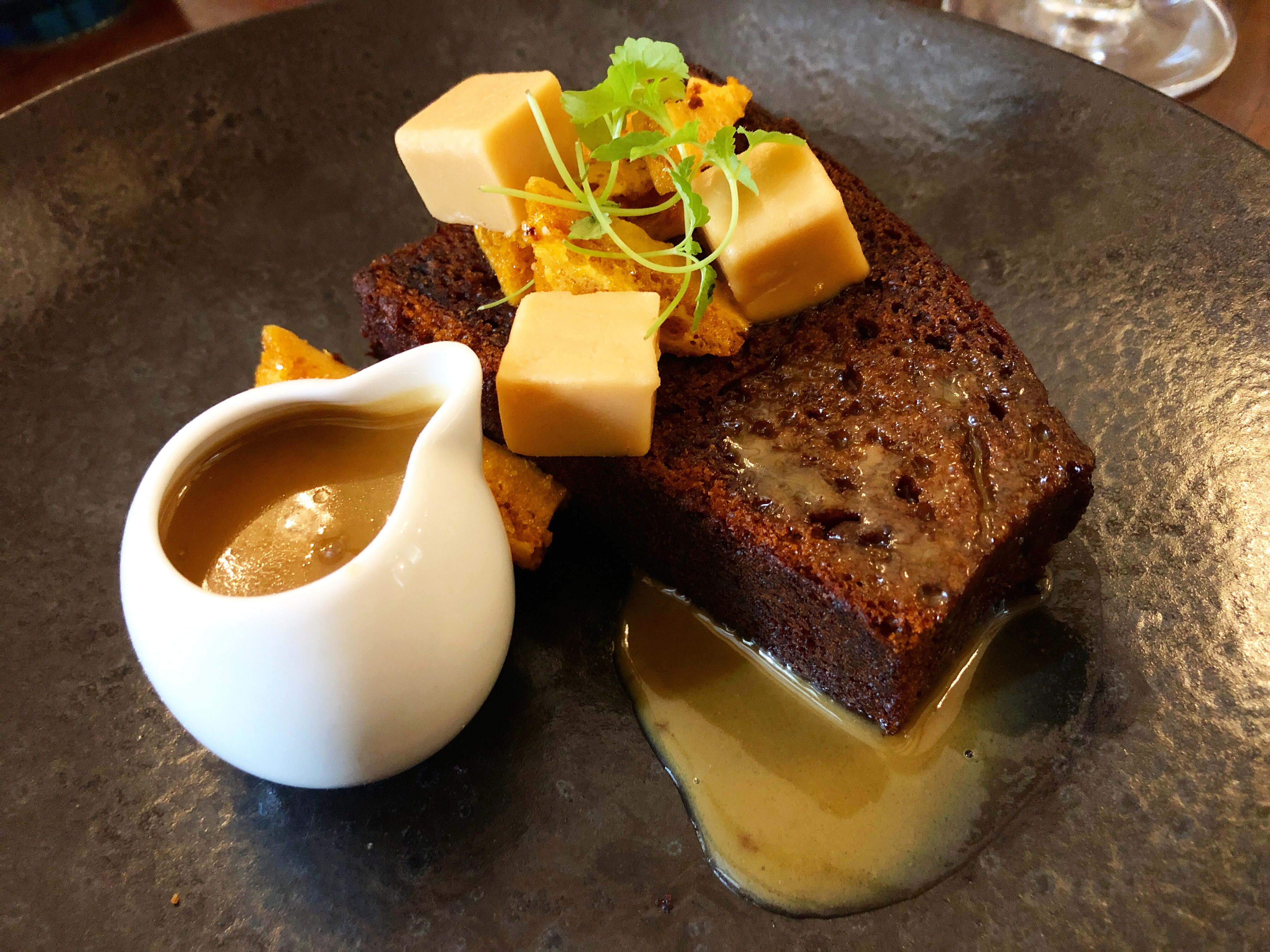 Full English, toast rack, preserves and tea on tap; a long and lazy affair with narrations from the gloriously charismatic team behind The Bridge. No distractions, truly a great escape.
Eventually, you'll have to check out and re-enter the real world, but it's nice to know that the perfect getaway is only a short drive to Cheshire away (and without the frightful ordeal of passport control).