Firin Restaurant
Ian Jones, Food and Drink Editor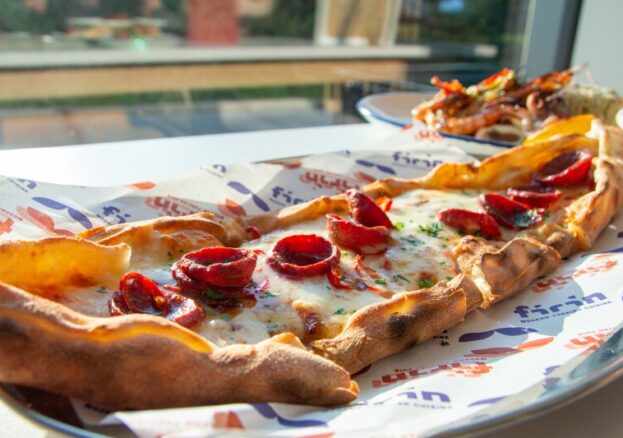 A visit to Manchester Airport can be stressful at the best of times. Thankfully, there's a restaurant right next to Terminal 2 that can help turn a chore into a treat. Firin is a Turkish restaurant based at the on-site Holiday Inn hotel, but any visitor to the airport can pop in for a meal.
Visit on a sunny day and you could convince yourself you're in Istanbul, rather than… Wythenshawe
Happily, the staff are a delight. They're friendly, helpful and keen to make sure everything goes smoothly (airport security, please take note). Rather than poring over the menu, we simply agree to what our cheerful waitress recommends – with top-notch results.
An entire section is devoted to pide (Turkish pizza), and for good reason. Put simply, the Afyon is a vastly more interesting take on the typical pepperoni pizza, with big slices of sucuk sauce, mozzarella, kasar (sheep's cheese), a liberal sprinkling of the Middle Eastern spice mix baharat, plus some hot red chilli, all sat on a crispy pizza dough. Highly recommended.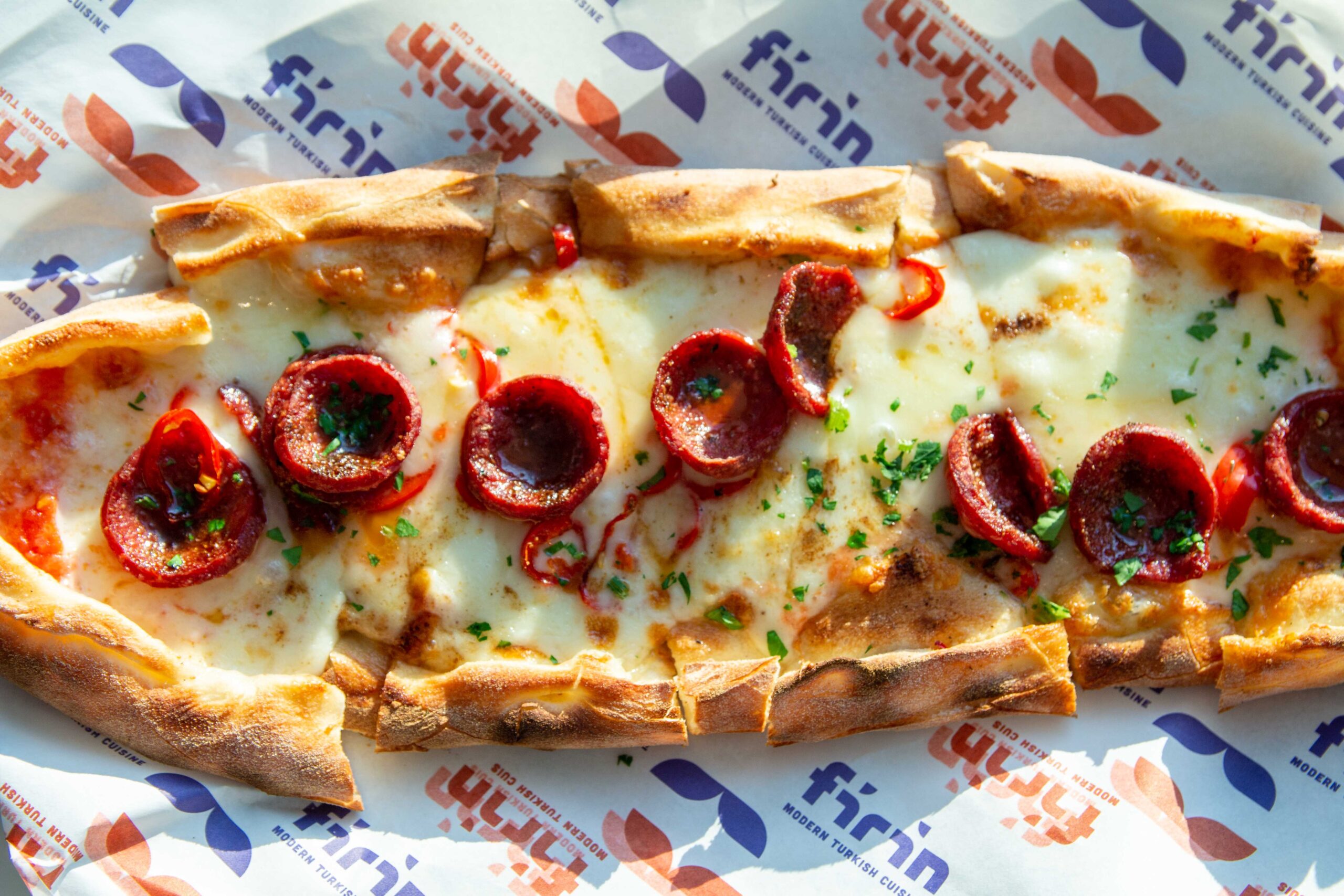 The meze options are made with just as much attention to detail: the oven-baked halloumi comes smothered in a tangy tomato sauce, heavy on the garlic and parsley, with some very welcome flatbread to scoop it up with.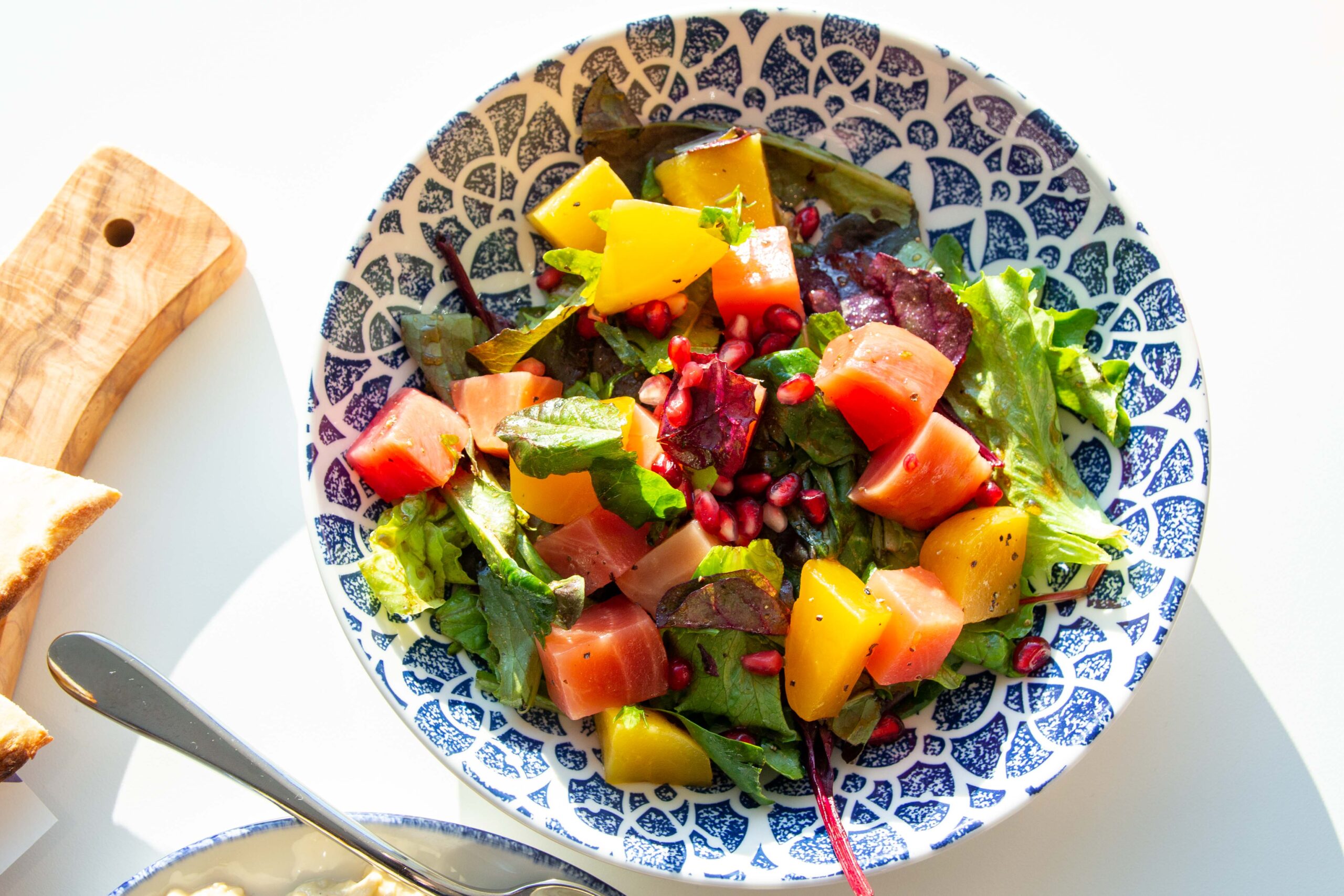 But the red and golden beetroot salad is the standout choice. It's a colourful vegan plate, full of thick chunks of vividly coloured root vegetable, elevated by the addition of pomegranate seeds, lemon and molasses dressing.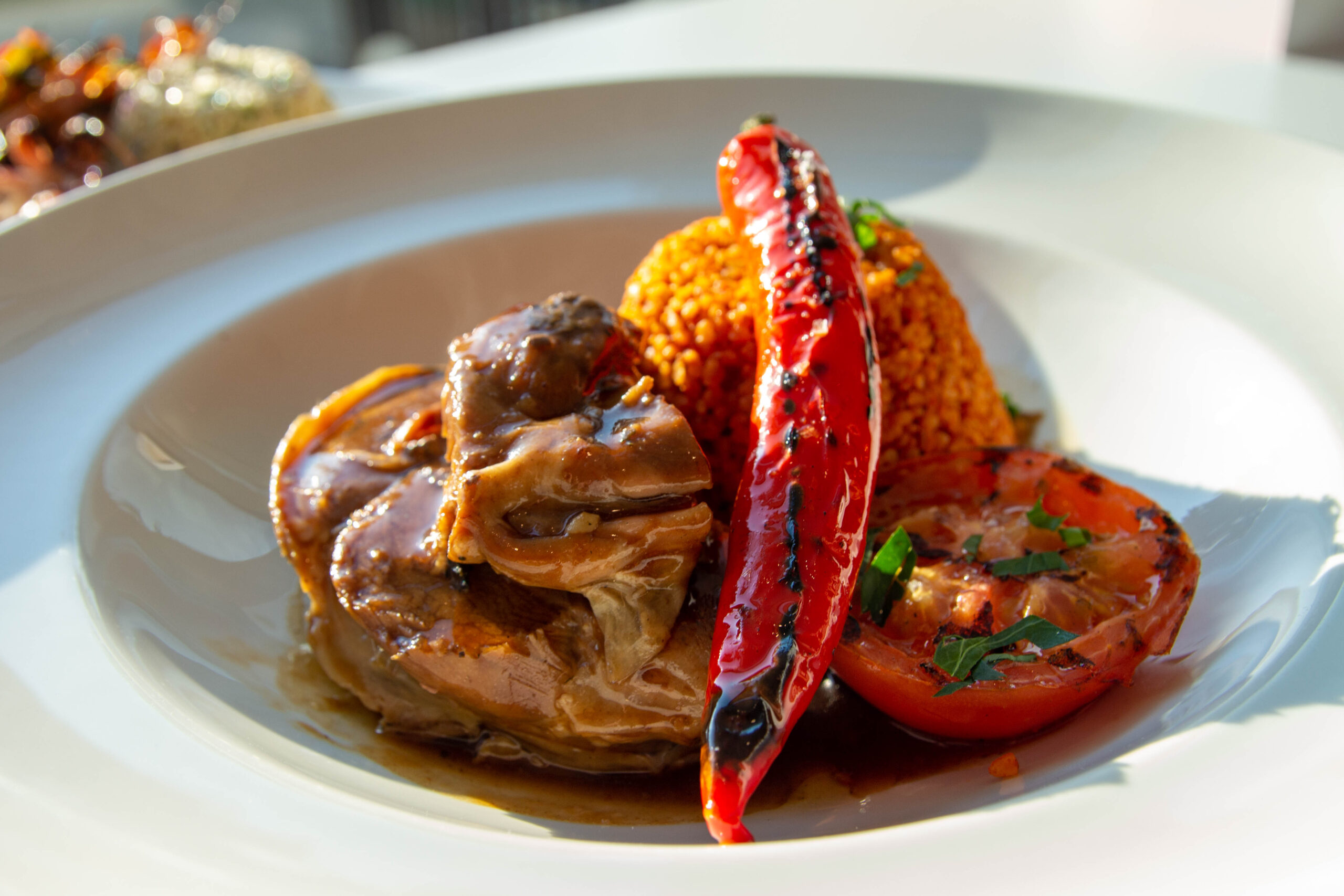 Happily, the lamb tandir has that all-important "fall apart to the touch" quality. We're assured it's been cooked for many, many hours – and it shows. The meat is soft and moreish and not too heavy on the spicy heat – though you can chomp down on the accompanying soft, sweet chili pepper if you fancy a little tingle (and please do, it all adds up to a great and well-balanced mouthful).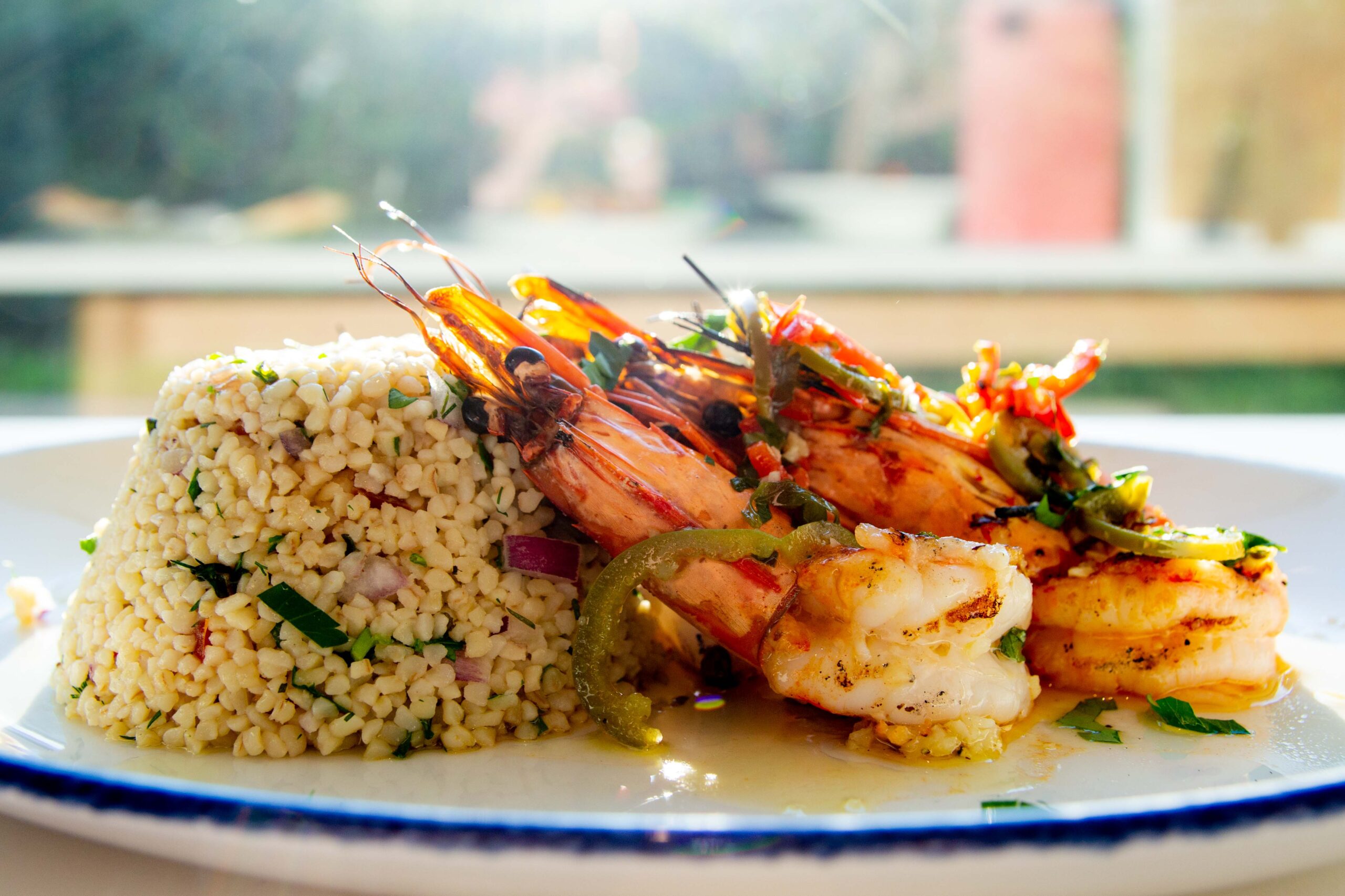 Fancy something lighter for these upcoming summer months? The chargrilled Mediterranean prawns and calamari doesn't come cheap, but the quality is sky-high. Thick juicy prawns and some pieces of lightly cooked fresh squid, accompanied by a superb tabouleh salad – eat it on a sunny day and you could convince yourself you're in Athens or Istanbul, rather than… Wythenshawe.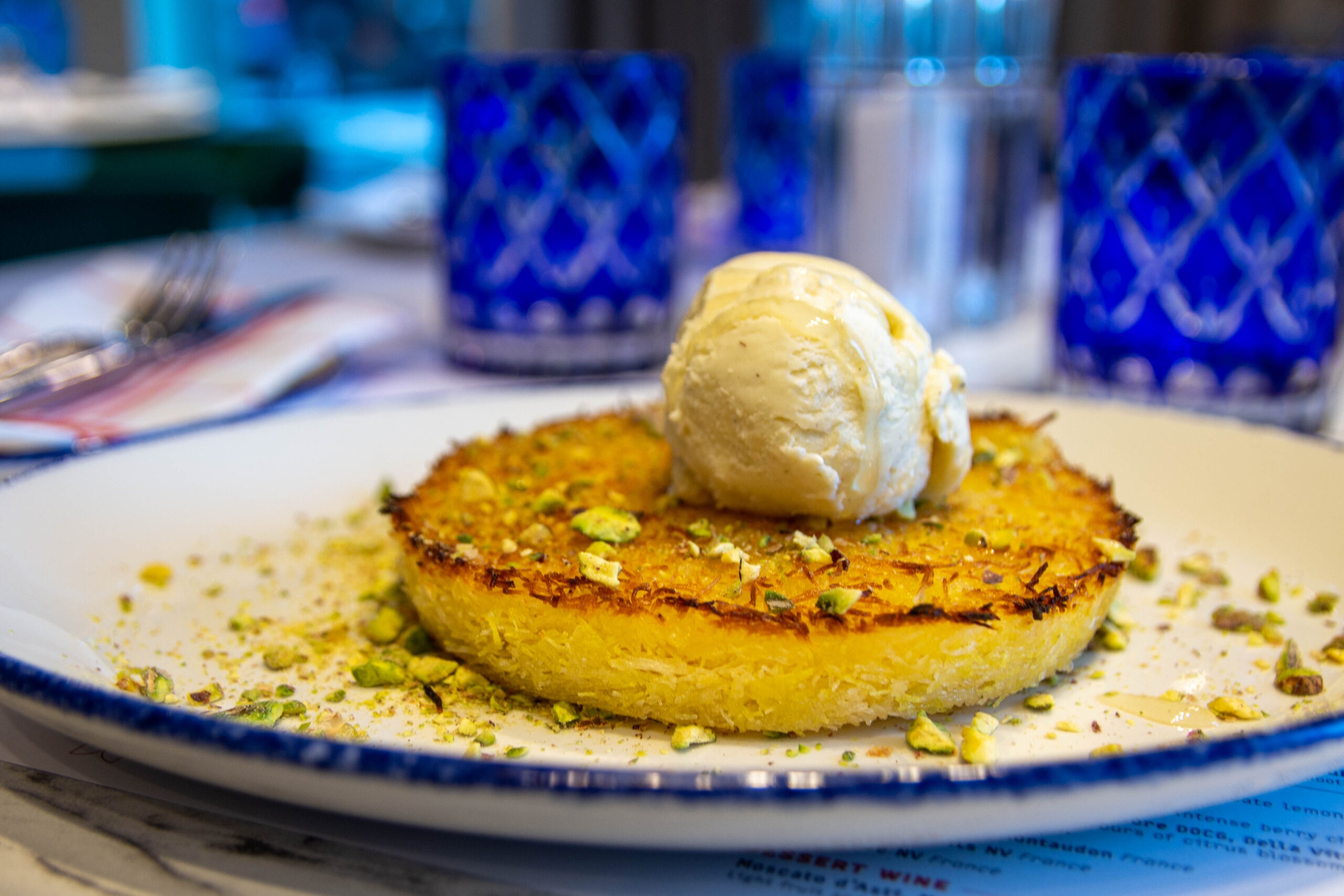 Two desserts are a must-try. First, the pistachio baklava – freshly made, softer and gooier than you might be used to but just as packed with honey flavours and flakey pastry. Combine it with a mouthful of bright vanilla ice cream and crumbled pistachio nuts and you've got all the great dessert textures all in one.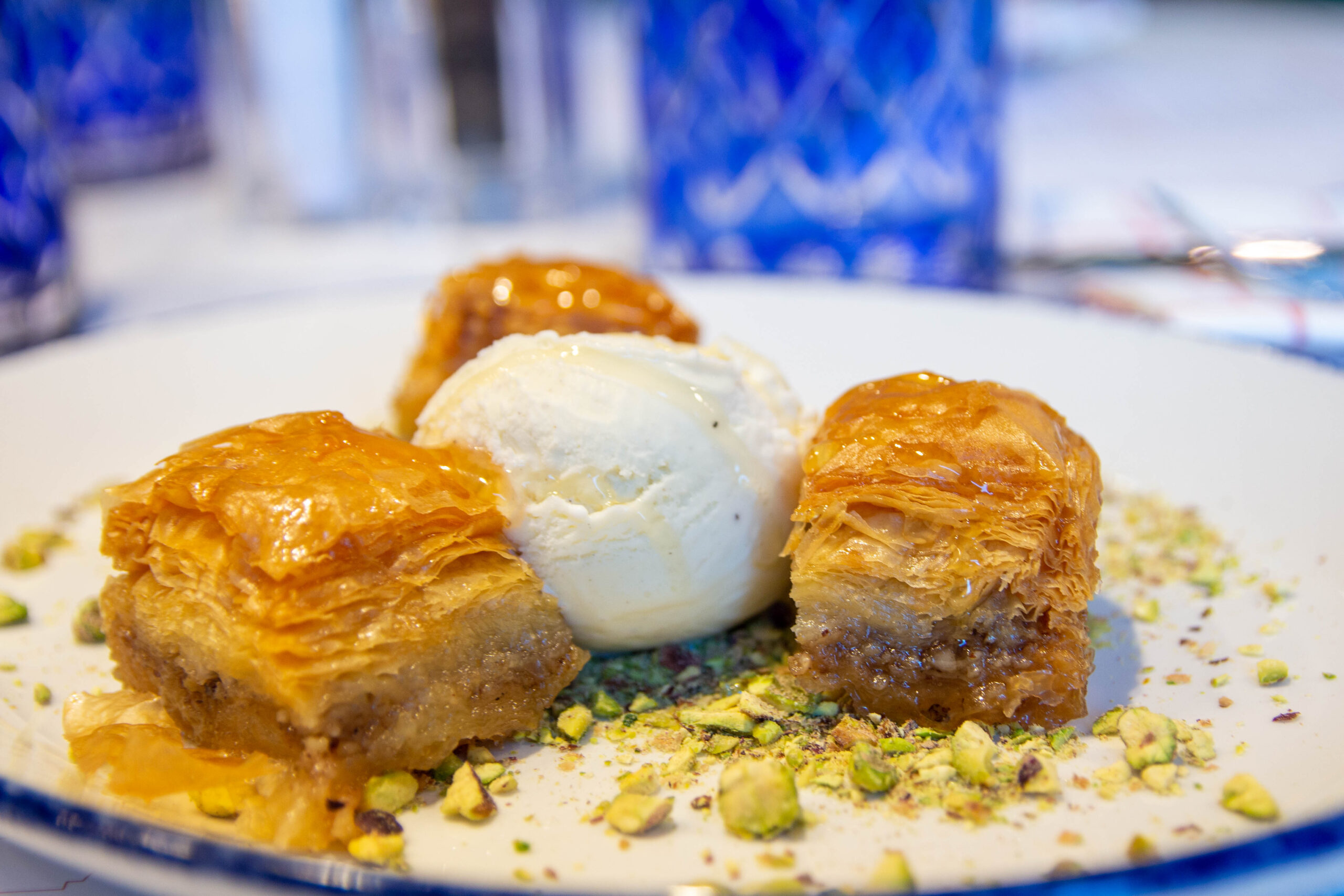 Kunufe is a more intriguing dish – a crumpet-shaped mound, made up of delicate little pastry threads with big lumps of sweet cheese threaded throughout, topped off with a pistachio and vanilla ice cream. It's an unusual and rarely-spotted dish and well worth a try.
Airports aren't generally known for their excellent food offerings but Firin shatters that, and then some. It might be a stretch to make a special visit out there for it (although you wouldn't be disappointed), but if you're flying out of the UK anytime soon, we heartily recommend turning up a couple of hours earlier to enjoy a reliably great meal.