Quarry Bank
Creative Tourist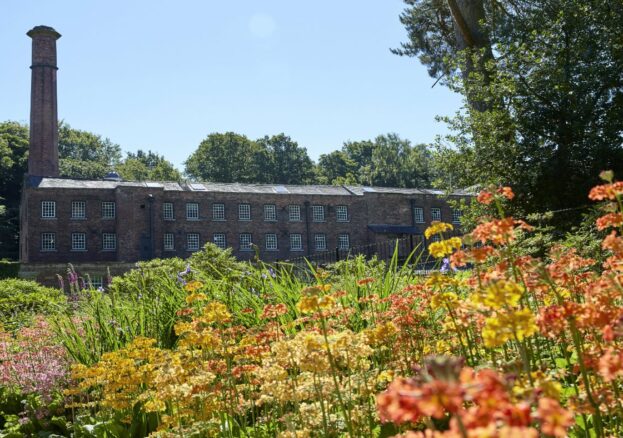 The history of the cotton industry and Industrial Revolution flows through the veins of the North West, and continues to shape the region today. Its radical legacies are reflected in the surrounding countryside (carved out by 'the cuts'), in the architecture of our cities and former mill towns, and in the stories and struggles that linger on in cultural discourse.
As such, a visit to the National Trust's Quarry Bank in Cheshire is a must for anyone wishing to gain a deeper understanding of the area. One of Britain's greatest industrial heritage sites, the still functioning cotton mill and surrounding estate have been perfectly preserved to provide a rare insight into how a complete industrial community once lived.
The mill was founded in 1784 by Samuel Greg, and Quarry Bank is one of the best preserved industrial heritage sites in Britain.. Its machines original to the period continue to operate and daily demonstrations allow visitors to experience the once cutting-edge production processes first-hand.
Following a major renovation project, the newly restored Quarry Bank House and Worker's Cottage reveal the sharp contrast in life and living conditions between the mill owners and workers. Home to The Greg Family for five generations, Quarry Bank House has been painstakingly refitted with original paintings, while the Worker's Cottage (a tiny two-up-two-down cottage situated in the heart of Styal village) you can experience more than 150 years of history. Regular guided tours and displays throughout both properties bring the stories of their past occupants back to life, while a visit to The Apprentice House, built in 1792, shows the conditions in which the young boys and girls from the local parish, who were being trained to work in the mill, lived.
Positioned on the banks of the River Bollin and surrounded by ancient woods, the Quarry Bank estate provides an abundance of picturesque walks with rare varieties of plants and historic sites. And the obligatory post-amble cup of tea and slice of cake (essential to any National Trust visit), can be satisfied at any one of Quarry Bank's two cafés; all serving a broad range of locally-sourced products, including the fruits of its very own Apprentice House garden.
Quarry Bank provided the inspiration for Channel 4's popular TV series, The Mill (2013) which highlighted the struggle for workers' rights, improvements in working conditions and the introduction of child labour laws in mills across Britain. It is a place charged with a palpable sense of history and innovation, and forms an important role in understanding the story of the North.