L'Enclume
Ian Jones, Food and Drink Editor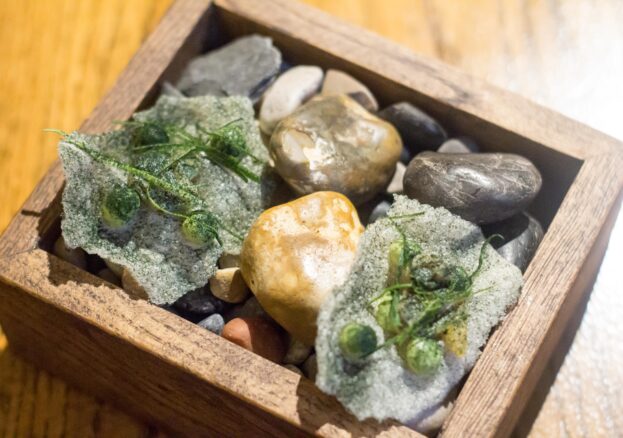 Simon Rogan's L'Enclume is widely regarded as the daddy of event dining in the North, if not the whole of the UK. As well as earning countless accolades, this Cumbrian restaurant has served as the training ground for some of the country's most remarkable young chefs such as Mark Birchall and Kevin Tickle, who now run the excellent Moor Hall and Forest Side restaurants, respectively.
However, after fifteen years at the top of the pile, there are signs that complacency has started to set in. The room itself is as stunning as ever with huge fairytale tables and little alcoves, plus that sweet spot lighting that magically makes everything look both relaxed and glamorous. The surroundings aren't the issue, and nor is the food, as we'll see later, but a few front of house issues are cause for concern.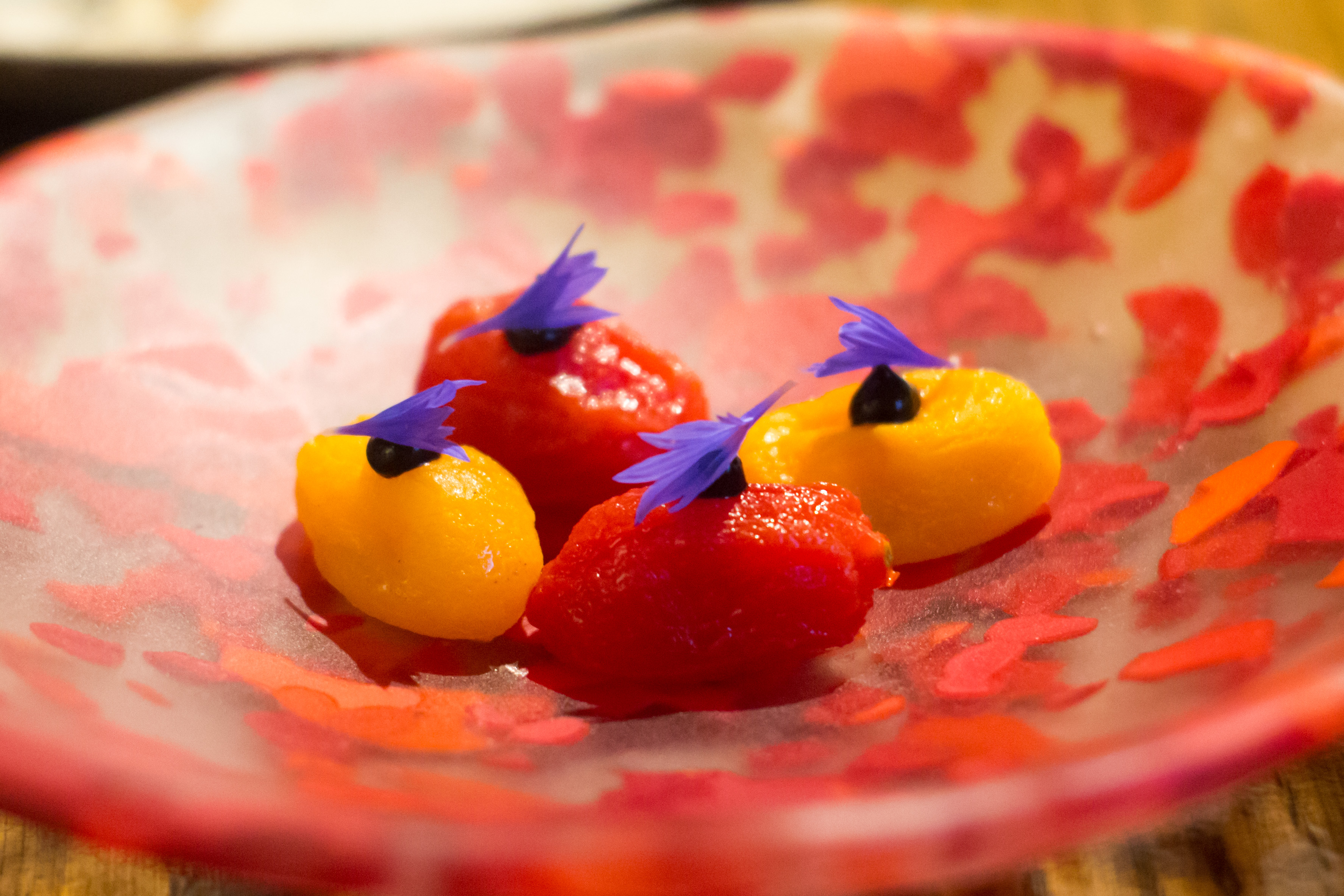 Most of the waiting staff are pleasant enough, if a little short on conversation. But look closely and there are signs that everything isn't plain sailing – it all feels rather rushed, with harried servers hurtling about, far from the swan-like grace of previous visits. One senior waiter dominates the room, loudly interrupting people mid-conversation and cracking inappropriate jokes. At the start of the meal he demands my dining partner takes a photo of him with her camera. We protest as we're low on film, but the waiter insists, brusquely saying he'll give us a quid for it.
It's hardly the crime of the century but it's an odd, jarring moment, more akin to beer garden 'banter' than Michelin star service. If we were at a rough-and-tumble burger joint it could be more easily dismissed but this type of laddishness is ill-judged during a meal at one of the UK's leading high-end restaurants. It leaves a bad taste in the mouth.
Thankfully, the food doesn't. It's as exceptional as ever, as well it should be, given that Rogan himself is in the kitchen tonight. It opens with a literal gold leaf, a sugared fennel leaf that initiates a four hour Alice In Wonderland-style trip into culinary brilliance.
Courses range from delightfully simple to the awe-inspiring
Courses range from delightfully simple (miniature red and yellow tomatoes studded with black garlic) to the awe-inspiring (memories of the butter poached turbot will stay with you long after the meal is over). Plenty of Rogan classics remain, albeit rejigged for the summer – the artfully-arranged meat in coal oil is a perennial favourite , and here it turns up as veal, overlaid with translucent slices of radish and tiny sorrel leaves.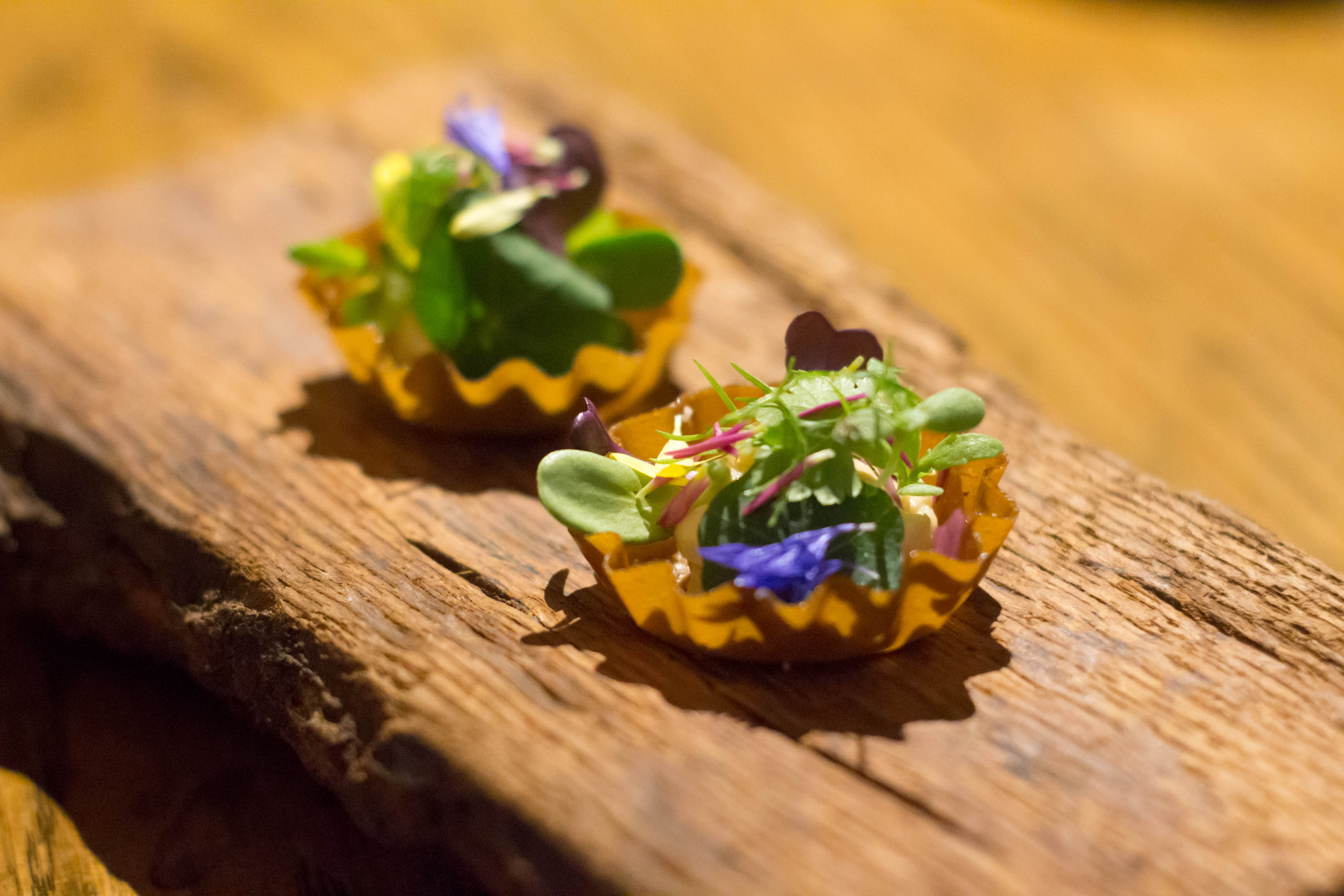 Some of the more uncluttered dishes prove the most memorable, such as the salted gooseberry tart which sports a colourful array of edible flowers. A special mention goes to the baby gem lettuce, combined with English wasabi and a fermented mushroom glaze. It's a deeply satisfying dish, bettered only by the thick chunks of spring lamb, ostensibly tonight's main course.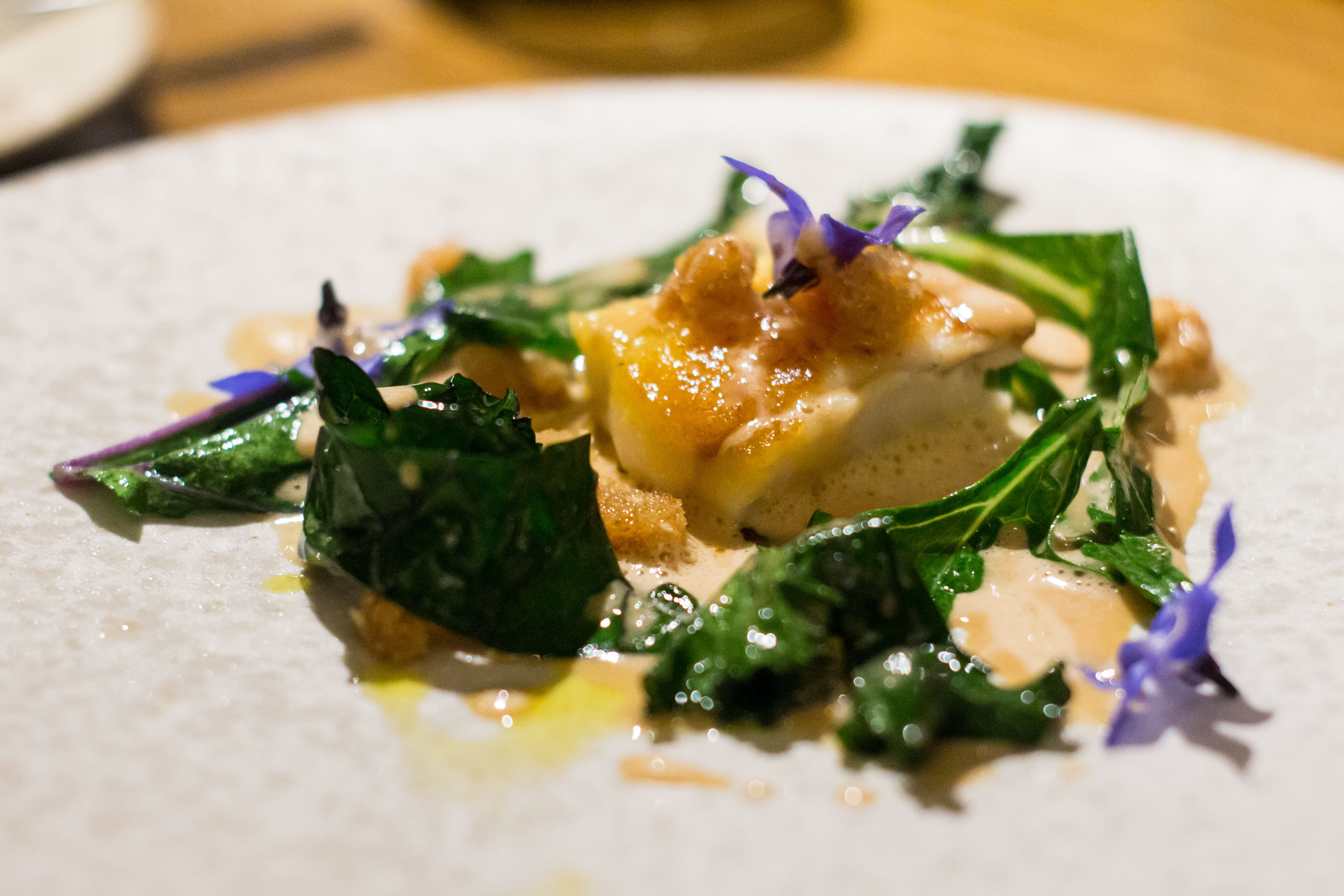 The most captivating moment is the finale of the evening's extensive selection of desserts. Humbly billed as pine cones and mint cake, it's actually a stylised bonsai tree featuring mint chocolate pine cones to be plucked from its branches. Admittedly, it's more spectacle than culinary wizardry but it's a fitting finish to a largely enchanting meal.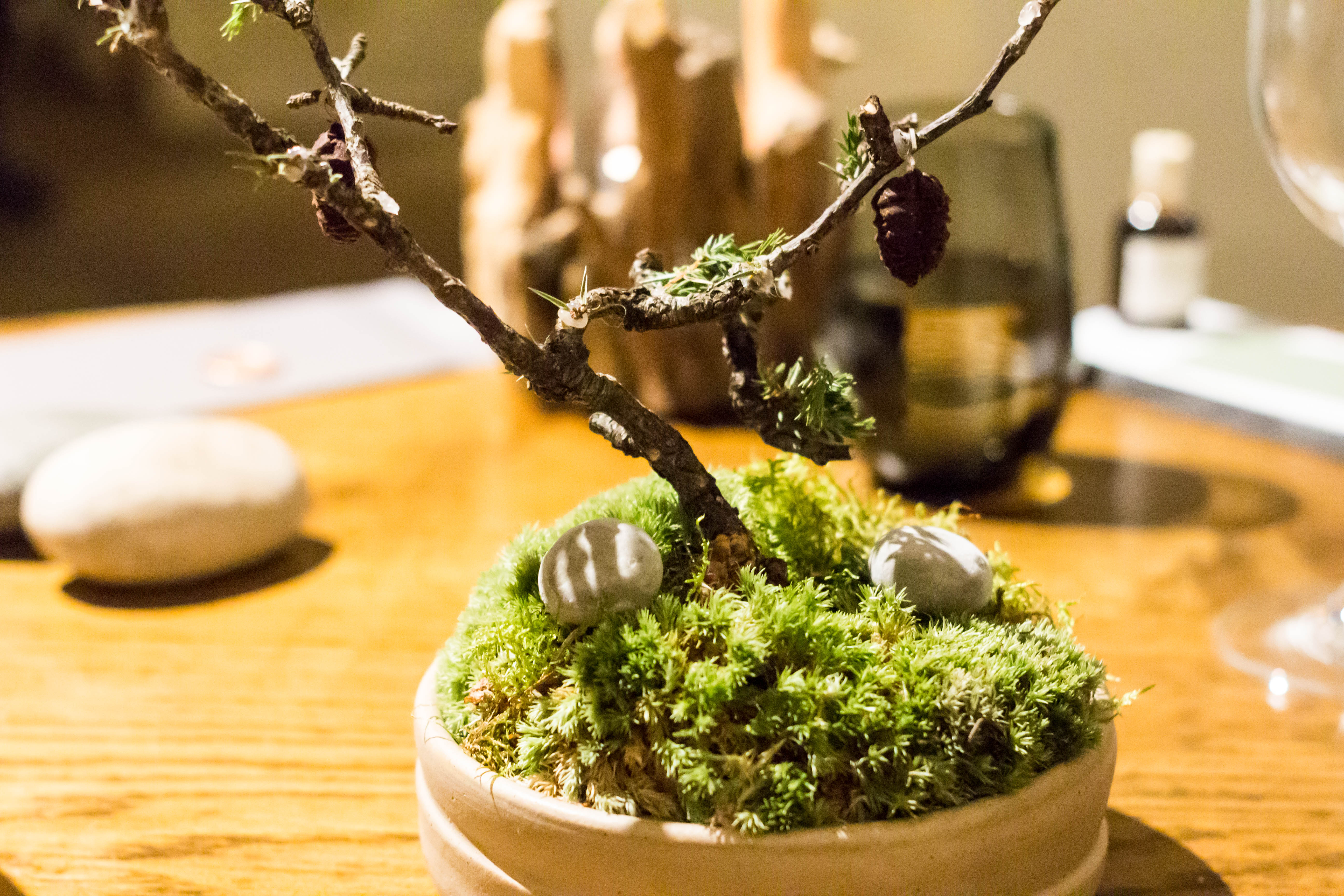 The name L'Enclume is a byword for upscale fine dining in the North, and recent years have seen a steady procession of its chefs leaving the nest and launching their own cutting-edge restaurants. The food at all these places is no less than remarkable, so the final verdict comes down to other factors, such as service and the overall experience. On tonight's showing, L'Enclume's front-of-house standards fall short compared with the warm, polished service provided at The French, Manchester House, Moor Hall and Forest Side. Perhaps it was an off night, but when a meal for two costs upwards of £600 there shouldn't be any such thing as an 'off night'.