Sizergh Castle
Creative Tourist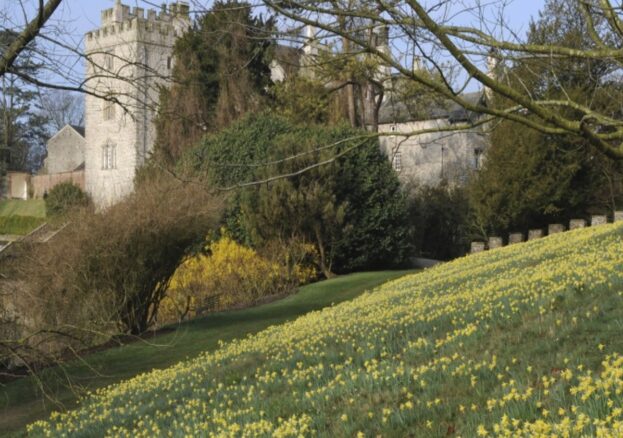 Sizergh Castle is a manor house in Kendal, dating back to the 15th century, with picturesque architecture and a gallery of fascinating historical portraits, plus rambling gardens famous for their birds and insects.
The history goes back to the 1170s when the Deincourt family owned the estate. In the thirteenth century, Elizabeth Deincourt married into the de Stirkeland family, who were the owners until it passed into the hands of the National Trust in 1950. Catherine Parr, the sixth of Henry VIII's wives and a local bigshot at the time, is thought to have resided at Sizergh. Certainly, the house was expanded and modernised in the sixteenth century, and in the eighteenth, there was another wave of modifications in the Georgian style. Architecture connoisseurs will find much to appreciate, including seventeenth-century barge-boards and the famous tower. Sizergh also houses a collection of paintings relating to the Stuart dynasty and Strickland family portraits including work by famous local artist George Romney.
The extensive gardens include one of the best limestone rockeries in the National Trust, as well as a truly impressive collection of ferns. Around Sizergh you'll find a range of natural habitats, the grounds having been landscaped in this manner deliberately.
A favourite with visitors is the Park End Moss walk, which starts and ends at Sizergh. Park End Moss is an area of former farmland that has been converted into a nature reserve with a focus on biodiversity. The gentle walk passes through farmland and wetland and includes a bird hide for ardent ornithologists. A great day out idea for families, this walk more or less guarantees a range of natural sights, from Hawfinches to Fritillary butterflies and including impressive hilltops in the distance.
The cafe opens from 10.30 and serves hot and cold drinks and snacks, and parking is available on site.