Holker Hall & Gardens
Ian Jones, Food and Drink Editor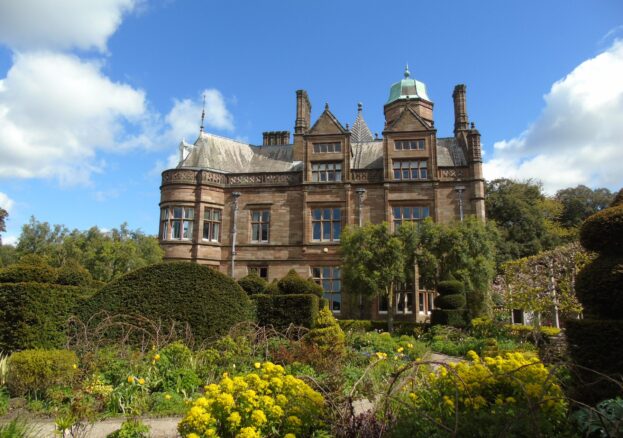 One of Cumbria's finest historical sites, the gloriously asymmetrical pile of rambling galleries and green spaces that is Holker Hall and Gardens dates back to the sixteenth century and has acquired a series of beautifications over the course of the eighteenth and nineteenth centuries. In particular, early Victorian architect George Webster's sympathetic additions in the Jacobean Revival style contribute to a fantastical, Shakespearean atmosphere. Nikolaus Pevsner was impressed!
Formerly the Cartmel Priory, the property was granted to the Prestons during the Dissolution and then passed to the Lowthers and its present occupants, the Cavendishes.
The Cavendishes are active stewards and continue to add features to their property. One recent addition is the impressive and mysterious Labyrinth, a maze in which guests can wander for hours. Constructed using local materials from the estate, and designed according to certain ancient principles, a wander in Holker's labyrinth makes a fine activity for a summer's day.
Inside Holker Hall, you'll find a wealth of fine art and period furniture. There's also a regular art market, and seasonal events for Christmas and Halloween, including arts and crafts courses for all comers. Surrounding the hall are miles of parkland and woods, making Holker a great departure point for outdoors enthusiasts.