Leeds Print Workshop
Sadie Pearson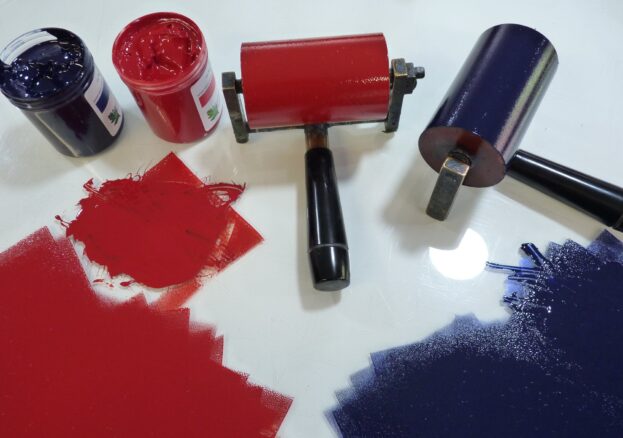 Leeds is well known for its thriving DIY arts scene and Leeds Print Workshop fully embodies the principles of this movement. Nestled in with East Street Arts and the Art Hostel, the print workshop is a cooperative made to provide affordable printmaking space for artists and enthusiasts to use as studio space, learn for the first time in or develop their own practice whether it be hobby or profession.
You can join them as a member, where you'll have access to equipment and materials or for those newer to the process you can attend one of their many workshops and courses. Every workshop is unique and focuses on a different part of the process so be sure to check their website for details of what's on. Sessions are open to everyone, all materials are provided and they mostly require no previous experience whilst still being engaging for those who are familiar with designing and creating prints.
As a cooperative, the print workshop is building towards creating a sustainable community of printmakers, working safely and collaboratively. They are a collective of keen print practitioners whose passion will hopefully lead to Leeds becoming a vibrant hub of printmaking culture. Creating art in a way that promotes environmental sustainability is something the Print Workshop cares a lot about.
It is empowering to upskill a whole community and provide a space for creative outlets. However, they're also very keen for people to learn how the very collaborative process of printmaking can be done safely. It involves large machinery and materials which are best to be taught about by the professionals rather than diving in as a novice.
Members of the public can join them for a relaxing and inspiring workshop or, if you're a local artist looking for affordable printing facilities, have a look into the Leeds Print Workshop membership fees.