South Asian Arts
Amani Mitha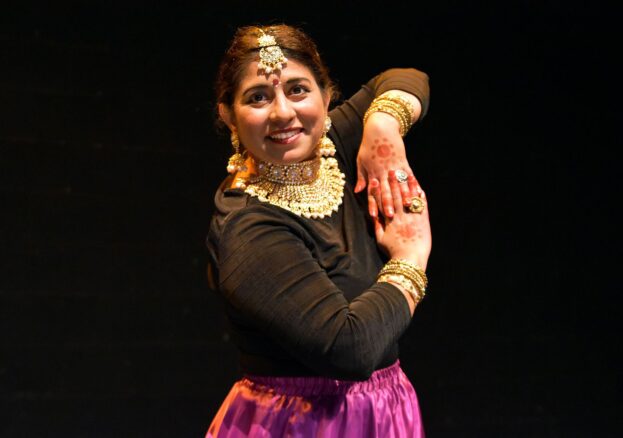 South Asian Arts (SAA-UK), since its conception in June 1997 has long been recognised as the centre of excellence in Indian classical music and dance. They have since become a pioneering charity, paving the way in celebrating and educating South Asian Classical dance and music, consistently pushing the boundaries of how South Asian arts are taught and received. Located in the heart of Leeds, the founder has recognised the importance of teaching something which can become intergenerational and understood by people of all ages.
In conjunction with ArtForms, SAA-UK is part of the music and arts service for Leeds City Council, working with children, young people and families. Offering music activity for all ages and ability, they assist and encourage high quality arts opportunities through organisations such as this. Facilitated by numerous counts of annual Summer School's and successful performance series and special projects established year after year.
The team in charge dedicates and delivers over 20 weekly academy classes to 150 students, resulting in more than 20 live performances per year to over 4000 audience members. The academies available include Indian Music Academy (South), which involves violin and carnatic vocals. Indian Music Academy (North) involves sitar, tabla, santoor, tanti saaj-bowed instruments and Hindustani vocals. Next there is the Indian Dance Academy (South), which teaches Bharatanatyam Dance and finally there's the Indian Dance Academy (North), which teaches Kathak Dance.
Representing the culturally diverse Britain of today, South Asian Arts engages audiences with experiential teachings, involving traditional and contemporary arts.