The Kingslodge Inn
Alexander Iles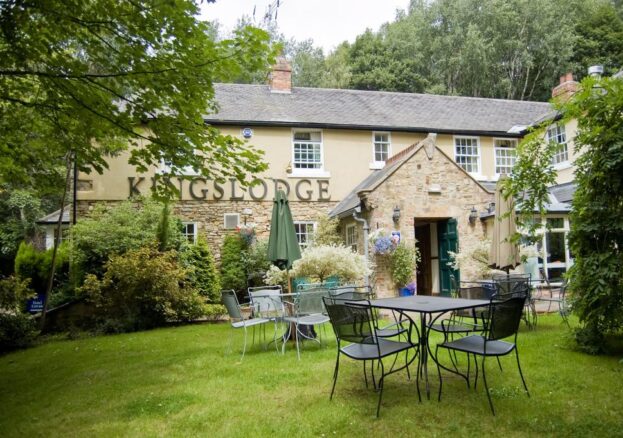 In the deceptively rural setting of the Flass Vale, but still near central Durham with its historic attractions, you can find The Kingslodge Inn – which blows away any unappealing associations with city centre hotels. In being so close to a UNESCO world heritage site, Durham Cathedral, and the other historic attractions of Durham city, it really is a treat to have the combination of comfort and convenience. It is under ten minutes' walk from Durham train station for those travellers who want to leave the car behind for the weekend.
The Kingslodge Inn is not only peaceful, but it is also award-winning. It has been voted the best venue in County Durham in the National Pub and Bar awards in 2019 and considered by the Times newspaper as one of the 20 best places to stay in the UK with a
dog. These accolades make The Kingslodge Inn a great location for any city breaker to Durham city and a great springboard to discover the rest of the county. If you are looking for meals during your stay, their seasonal menu is full of specials sourced locally from across County Durham, enabling you to get a taste for the region as well in their fantastic food. Their Sunday lunch has become a steadfast favourite amongst locals, and it is an enjoyable treat if you find yourself there on a Sunday. If you are looking to have a drink at their bar, their range of local and guest ales and British ciders and lagers from across the world will be able to wet your whistle. Artisan gin, cocktails and mocktails offer a wide range of flavours for those who want them during their stay! The Kingslodge Inn is a city centre gem for any visitor to Durham combining the pleasures of the countryside with city centre living.