The New Oxford
Ian Jones, Food and Drink Editor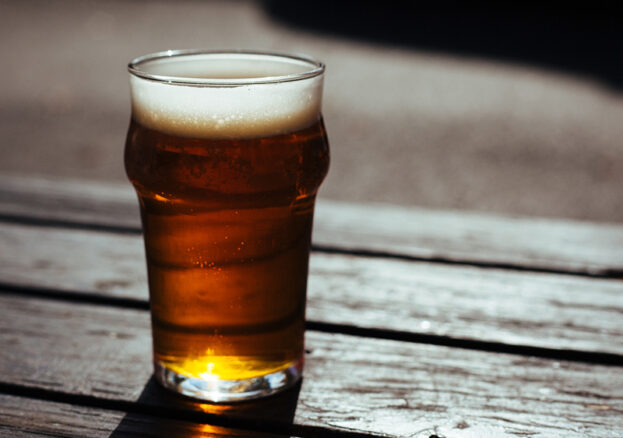 The New Oxford is a staple of Chapel Street, awarded for its Real Ale and Belgian Beer selection of over 40 ever-changing draught items including 20 real ale pumps.
Yes, the pub has a solid – some might say 'vast' – selection of real ale and craft beers, if that floats your boat. Pop in for a pint and you'll also find a good spread of fellow drinkers, from old school Catweazle regulars to snazzily-dressed movers and shakers from the nearby new-build apartments.
It sits on the historic Bexley Square, which is now something of an alfresco drinking area, and just a stone's throw from several other fine Salford boozers, from The Eagle Inn to The King's Arms — should you fancy stretching your legs and seeing the bleary-eyed best of the 'Other City'.
Speaking of which, The New Oxford is also a great live music venue, part of the annual Sounds from the Other City music festival, while hosting regular events such as open mic sessions. On non-music days, though, The New Oxford is what you always dreamed your favourite local would be like: friendly, no-nonsense and packed with fascinating characters.