Gino D'Acampo Sky Bar 360
Stephanie Heneghan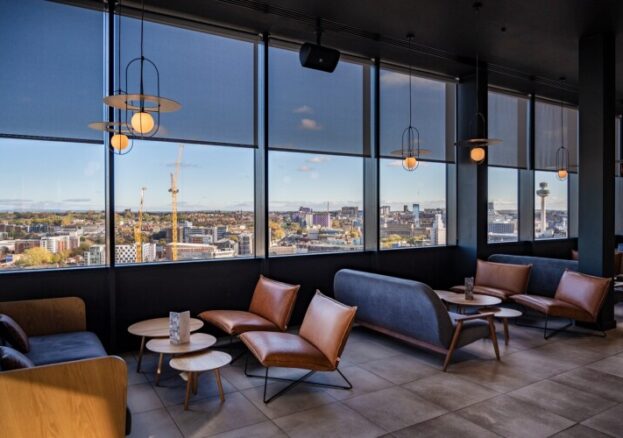 I love an Afternoon Tea. That's pretty much a huge spoiler up front: I went for an Afternoon Tea and I loved it. The End. Don't worry, I'm going to spin this out for at least 250 more words because as part of loving Afternoon Tea I've done extensive research over the years. Traditional, extra posh, rock 'n roll, vegan, Beatles-themed… I'm expert level.
However, in life, you should never become complacent so when the opportunity to add another variety to my repertoire you best believe I'm there, pinky finger in the air.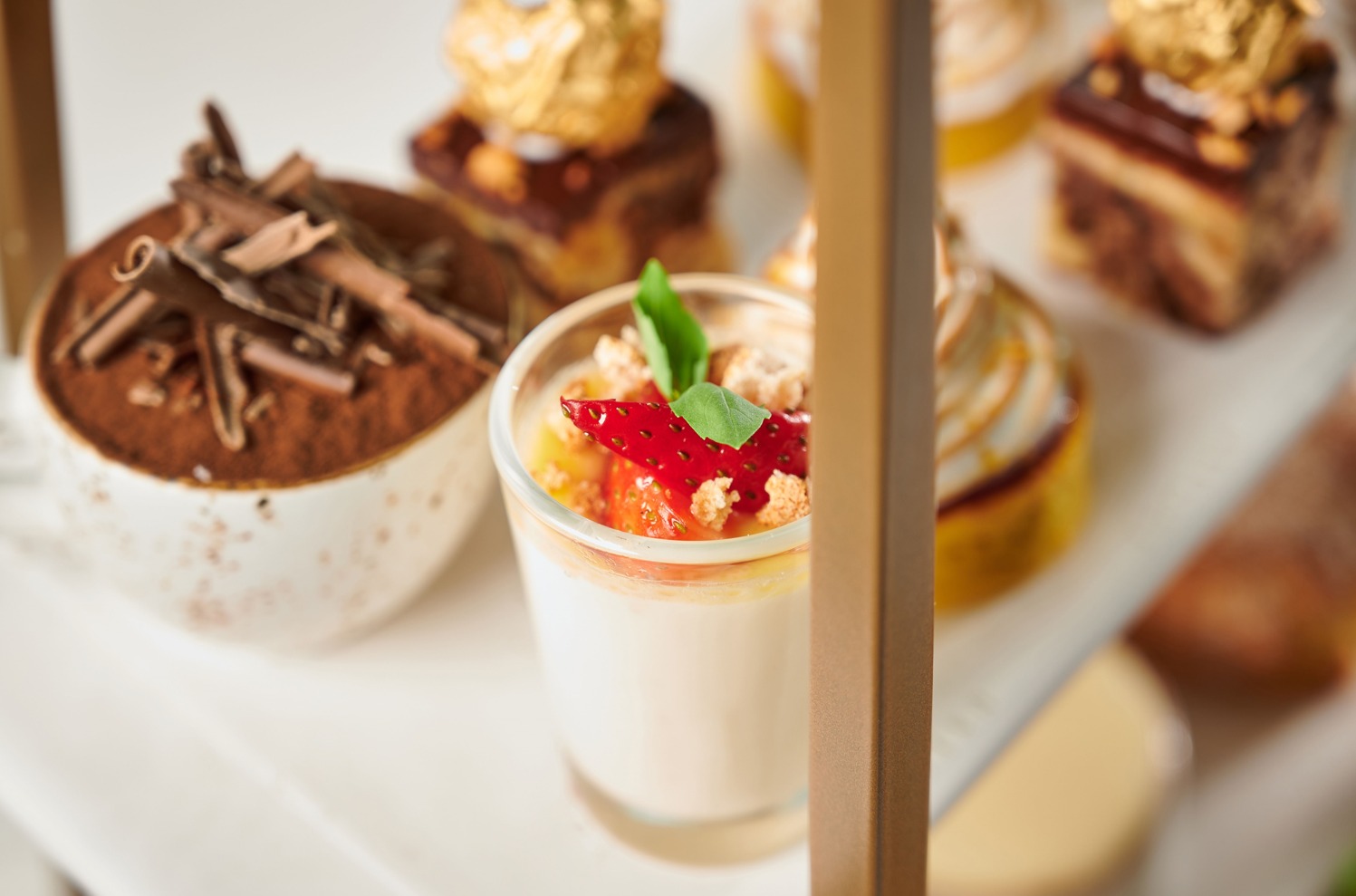 Step up Gino's Sky Bar and their Afternoon Tea, with an Italian twist. You've got all the classics (egg sandwiches, scones) but they've thrown in a couple of curveballs. And, another spoiler, they're delicious.
Taking place in the aforementioned Sky Bar, we're 17 floors up with 360° views over Liverpool. It's a clear blue sky and you can see what I presume is Wales in the distance. On the Mersey, the ferry is pootling about and before I've even had a bite of a tiny sandwich I'm already pretty happy with my lot.
The star of the show were the mini bruschetta
So, the food. The sandwiches were lovely, but the star of the show were the mini bruschetta, topped with tomato, aubergine, but for me, it was all about the parma ham. I could have eaten 20 of them. Paired with spicy 'nduja and drizzled with Italian honey and pistachio, it was a literal taste sensation. A bit of research (googled it) reveals that it's actually one of Gino's favourites, and now mine too.
Back to the classics, let's talk scones. Two per person, fruit and plain, with cream and jam. I was accompanied by an aficionado – my mum – who said "in the world of scones, it's a top-three". High praise, well deserved. They were buttery and crumbly, warm out of the oven. And importantly a decent size, there's nothing more disappointing than being short-changed on the scone front.
Wash it down with loose leaf tea and a flute of champagne
Tiny cake time and they're good. Scaled-down versions of those you'll find in the main restaurant, really spoiling us with a Ferrero Rocher cake, tiramisu, panna cotta, and a lemon and blueberry tart with meringue.
Washing it down with loose leaf tea and a flute of champagne, if you're looking for a treat, or just fancy a really nice Wednesday afternoon it's definitely ranking up there with the best.