Gino D'Acampo Liverpool
Stephanie Heneghan
There's something about the clocks going back that really kicks in the winter mindset. Finishing work when it's dark, even though it's only 4.45pm. The insatiable urge to put up your Christmas tree on November 14th. And your stomach yearning for food that feels like a hug, heart-warming fare that soothes the soul. It's a seasonal shift that needs to be fed accordingly.
I didn't think I'd find it at Gino's, though. In my head, he serves up a menu that lives in a permanent summer, sharing stone-baked pizza in the sunshine, chomping through bowls of tagliatelle with sunglasses perched on your head. Does everyone divide their foods into seasons, or am I unhinged? Don't answer that.
Let's stop this introspection and get to the point: Gino's has a new Autumn Winter menu, and it's a belter. Easing into it, we started with some old faithful's – chicken liver pâté, pleasingly light and smooth, paired with mustard-glazed fruits that cut through the savoury. And one of my absolute favourites, Parma ham bruschetta, which sounds pedestrian but add in spicy 'nduja, honey, pistachio, and you've got a taste sensation, believe me.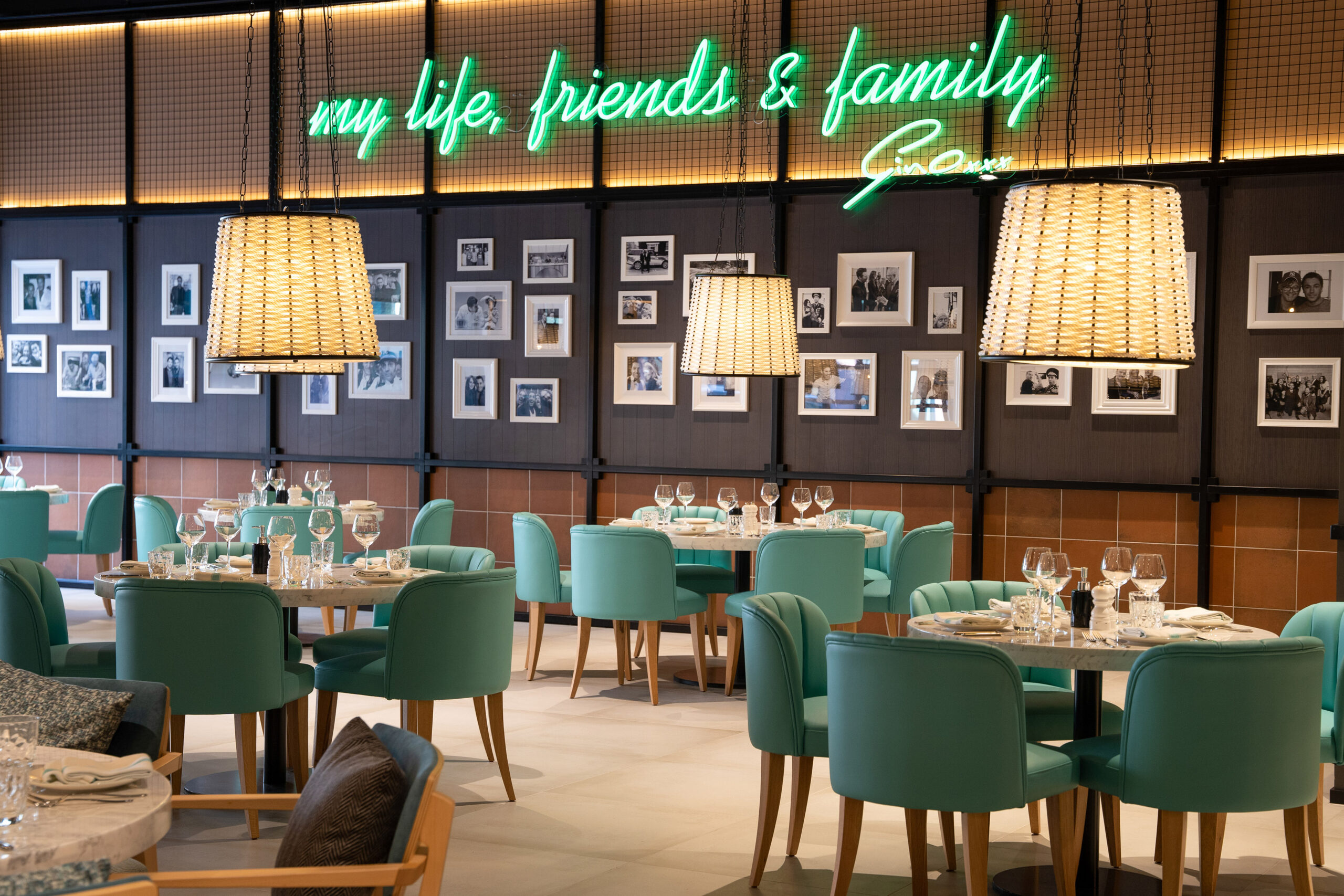 The main course, now that's where we dive into the winter fare. I opted for slow-cooked beef and carrots in a rich red wine sauce with ciabatta on the side. Viscosity-wise, ciabatta doesn't have the same mopping-up properties that a thick slice of Warburtons can offer, but the beef was delicious, paired with a side of roasted parsnip and a very generous helping of courgette fries.
My dining partner (my mum, Trish, everyone say "hi Trish") opted for marinated grilled chicken in a creamy mushroom sauce, with spicy spinach in garlic and chilli. She gave it two enthusiastic thumbs up – like The Fonz – and declined to share any of it with me, which speaks volumes.
She relented for dessert; we went halves on an apple and blackberry crostata, which was a delight. Warmed frangipane with fruits layered throughout, the sweetness of the almond doing slight battle with the blackberry sharpness and then calling a truce because we're all winners here. I'm rarely a fan of dessert – hence the sharing – but this won me over. Would eat again.
Washed down the meal with a lovely sparkling rosé, a Lunetta millesimato, which was just on the right side of fruity without being sweet. Sometimes you need a bit of fizz in your life, don't you, always a more pleasing drink to toast with.
How would I rate the meal using a recognisable scoring system? Well, that's got to be two enthusiastic thumbs up. Like The Fonz.