Elif Turkish BBQ Restaurant
Ian Jones, Food and Drink Editor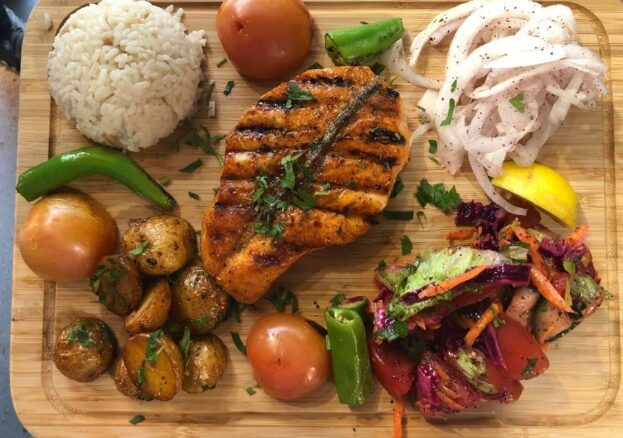 Based on Liverpool's vibrant Bold Street, Elif Turkish BBQ Restaurant does exactly what it says on the tin. Walk past and your nose will go in the air, like a 21st century Bisto kid, inhaling those incredible aromas from the restaurant's open grill.
Inside, it's all about authenticity rather than modern fixtures and fittings – the star of the show here is the food. Our tip? Take a seat by the window and watch the wild, wonderful and never ever boring Bold Street action unfold just inches away.
You can expect all the classic Turkish and Middle Eastern cuisine, along with a few unique items that are well worth your time and money. Arguably the best option is to go for four small plates, from the hot meze section, for a bargain £16.50. This will prove enough for most diners. The karides (mangal'da) is a great place to begin, a bowl packed with fat pink prawns, chargrilled and lightly brushed with a delicate garlic butter.
Then hellim (aka halloumi) to get your squeaky cheese fix, and the izgara kofte, otherwise known as BBQ meatballs served in a tangy tomato, pepper and garlic sauce. The chicken wings are a must. Impossibly tender with a hot but not overwhelming sauce and that all-important charcoal singe.
The staff here are a delight, clearly proud of their restaurant and always on hand to supply more drinks or recommend dishes according to taste. It's a treat to find a restaurant like this on Bold Street, proving that even when areas in Liverpool become somewhat overhyped, there's always room for truly independent restaurants to thrive. (Manchester's Northern Quarter could learn a few lessons from their near neighbour in this regard.)