Derwent Reservoir
Rory Calland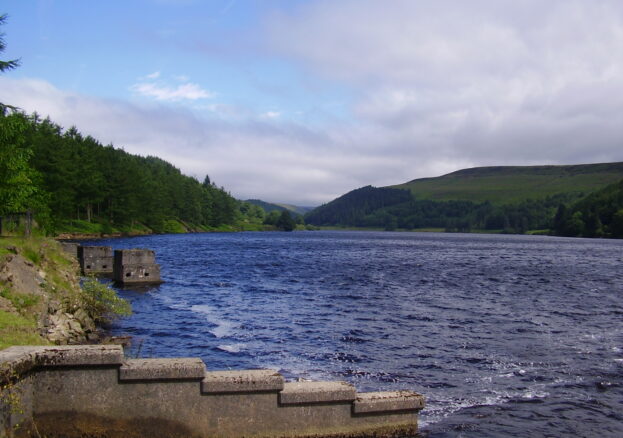 Owned and managed by Northumbrian Water, Derwent Reservoir on the County Durham/Northumberland border is one of the largest inland waters in England. It services much of the north-east along with the nearby (and bigger Kielder Water). This reservoir is much more than functional though. Derwent Waterside Park has furnished the water's edge with glamping spots, a visitor centre, play areas and easily navigable paths around the whole thing. There's plenty of parking around the waterside, the Pow Hill Car Park positions you close to a cafe bar and the glamping cabins if you're planning on hanging around.
For those who want to get into the water, the sailing club offers open-water swimming as one of the water-sports available here. With their big club house, great facilities, highly-trained team and rescue boats, as long as you can stand the cold and have the endurance, there's plenty of scope to push yourself. The sailing club is quite renowned and facilitates all sorts of water-sports in addition to swimming and sailing, and where better to get on the water than surrounded by the wild rolling grassland of the North Pennines. If you're of a mind to catch a couple of Brown Trout while you're here, the lake is well stocked and there's loads of bank space sectioned off for anglers.
One of the great pleasures of this place is the wildlife. Perhaps being a manmade lake you wouldn't expect there to have been such a proliferation of nature, but the whole park is designated an area of special scientific interest due to its range of flora and fauna. On the western shore you'll find a dedicated nature reserve. Redstarts, Cuckoos and Golden Plovers are all birds you can tick off if you go on the nature trail.