Chuck Gallery
Creative Tourist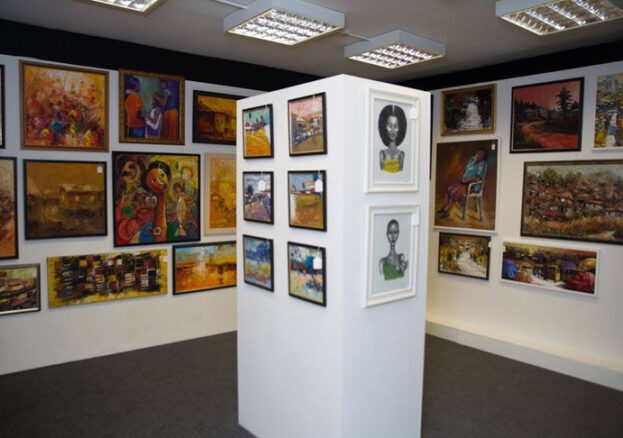 Chuck Gallery is the first private art space in North West England dedicated to the promotion of contemporary African art in Manchester and beyond. Our focus is the provision of a varied collection of high quality, original and exceptional artwork
Our collection is an eclectic mix of paintings by emerging and established African artists, as we aim to generate interest in African art within Manchester and beyond. We seek to engage and delight the public in our extensive collection through various exhibition projects and gallery programs spanning the entire year.
The foundations of Chuck Gallery are rooted in Nigeria, West Africa where various gallery exhibitions and art fairs have been held, particularly in globally renowned metropolitan cities like Lagos and Abuja.
The gallery, through Marvel Arts – a sister company, has played host to young discoveries like Joel Aruaye and seasoned professionals including the likes of Fidel Oyiogu. In these exhibitions we have sought to promote budding artists, exposing what the gallery considers as prospective latent talents. The move from the shores of Nigeria to Manchester, one of the top three most visited cities in the UK, is in pursuant to our vision of bringing the attention of the international community to the artists represented.
The gallery has a unique position of being a private gallery led by Chukwudi Onwudiwe, a famous Lagos art dealer and collector of young Nigerian artists. He is also the founder of Lagos-based art dealing firm Marvel Arts Ltd. He is responsible for developing and managing the collection of Chuck Gallery. The primary purpose of which is to promote the creation, enjoyment and appreciation of visual arts by way of art fairs, exhibitions, salons, seminars and workshops.
Chuck gallery is excited to be able to bring to our audience an appreciable range of good quality paintings and other creative expressions. Our collections management policy requires that the collections are original and produced by top rate, established artists. Often, Chuck gallery's collections are inspired by assiduity for respectable standards. Therefore, the collections team ensures that these items are painstakingly selected. The gallery's survival and growth is dependent on continuing patronage by appreciators and collectors.