Chester Zoo
Vicky Andrews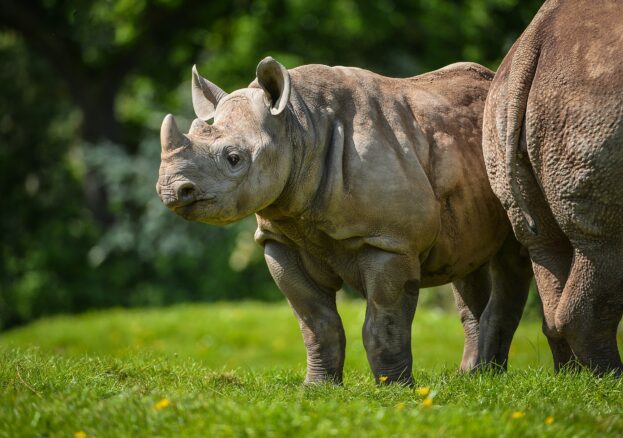 You're never too old to have fun at Chester Zoo and with over 35,000 animals and 128 acres of zoological gardens to explore, it's still one of the biggest and best zoos in the world.
Chester Zoo is a registered conservation and education charity, supporting over 80 projects that are fighting to prevent extinction in around 30 countries worldwide. The owners have always been keen to show the reality behind such a vast operation, warts and all, and the zoo has appeared on various television shows including The Secret Life of the Zoo on Channel 4, which had viewers weeping tears of happiness and joy with the keepers.
There's always something new happening here and 2020 saw a big baby boom with the birth of a pair of eastern pygmy marmosets, one of the world's smallest species of monkey, as well as the arrival of a rare eastern black rhino, one of just 1,000 remaining on the planet.
Explore the regal pride of Asiatic lions, get close to the cheeky Madagascan ring-tailed lemurs and learn more about the Ecuador Amazon parrot and Philippine cockatoo – two endangered species that are fighting for survival in the wild. From nature's fiercest hunters, like the Komodo dragon, to the magnificent red apes and acrobatic gibbons, you'll see and hear animals from all over the world.
Chester Zoo is a fantastic day out at any time of year with plenty of food and watering stops, and many animals can be enjoyed in both outdoor and indoor areas. Nothing feels cramped and there's plenty of space to wander around without bumping into too many people. It's fully accessible too, with wheelchair, scooter and buggy hire available from the main entrance.
Plans for 2021 include a Latin American wetland aviary, which will transform the old flamingo space into a brand new interactive habitat, showcasing some of nature's most spectacular bird species. The new addition looks set to reaffirm Chester Zoo as one of the best conservation, animal and leisure attractions in the world. Top tip – download the Chester Zoo app before your visit for easy access to maps and show timings.