Chester Little Theatre
Vicky Andrews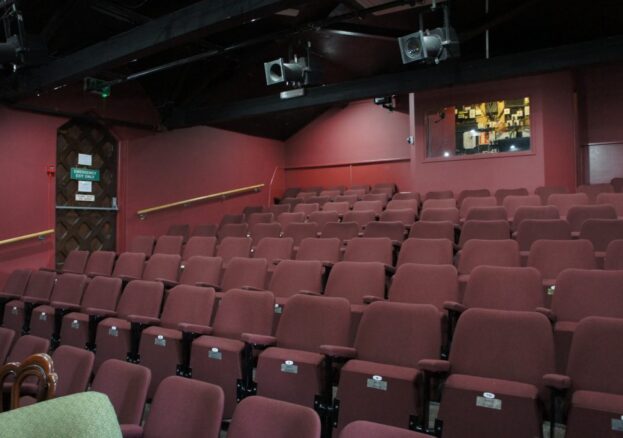 Just outside of the city walls on Gloucester Street you'll find Chester's longest running theatre, Chester Little Theatre, an intimate venue hosting top quality performances and supporting local talent.
To call it amateur dramatics doesn't do it justice. Formed in 1944, Chester Little Theatre is a member of The Little Theatre Guild and the Cheshire Theatre Guild and the company has earned a considerable following of supporters and season ticket holders, with many productions selling-out and earning rave reviews from the critics.
Typically, the company puts on around six productions a year, with a variety of plays happening in the raked Auditorium, as well as more experimental theatre in the Salisbury Studio, a flexible space which can accommodate more intimate performances.
Chester Little Theatre isn't afraid to tackle the greats and has performed work by the likes of Chekhov, Tom Stoppard, Samuel Beckett, Harold Pinter and Arthur Miller. The company received rave reviews for their fast-paced modern version of The Miser by French comedy playwright, Molière, with a marvellously varied selection of characters and the elegant period costumes of Moliere's 17th century setting.
In 2019, the group had another comedic success with A Bunch of Amateurs written by Ian Hislop and Nick Newman. The theatre company has also hosted touring theatre groups, including White Cobra Productions who brought Stepping Out – The Musical to Chester, following its smash-hit revival in the West End.
Like many arts companies, Chester Little Theatre has had to adapt to change, and 2020 saw the first online performances with Cosmic Fables, two original science-fiction monologues, written by Andy Hutchings.
Chester Little Theatre is a registered charity; entirely self-supporting and run by its passionate members, with a strong ethos of community engagement. This delightfully authentic theatre is a star of Chester's cultural scene and well worth a visit.