Canvas Manchester
Ian Jones, Food and Drink Editor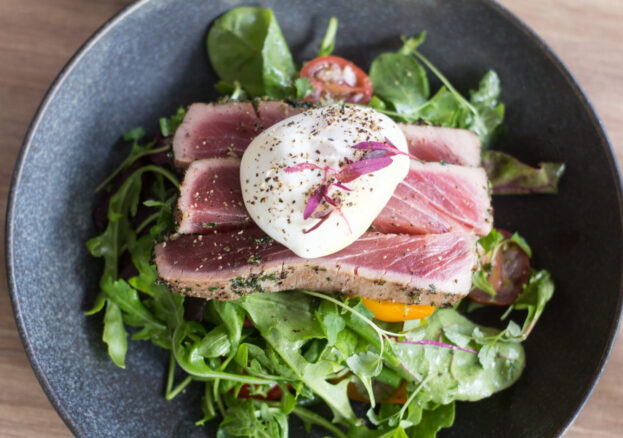 Canvas is billed as Manchester's newest next-generation music venue, members' club, late-night bar and restaurant. That's a lot of things for one destination to shoulder, but first impressions are very positive indeed. We went along for the soft launch of the restaurant, to check out the food and drink options of this stylish Oxford Road restaurant.
RinQuinQuin: a peach liqueur made from no less than seven varieties of said furry fruit, that's also a real treat to say out loud
It's a great-looking, well-lit space, with an enclosed central section full of larger tables and seating around the outside, next to the huge windows. The staff are friendly and happy to make recommendations, setting the scene for a relaxed evening in the heart of the city.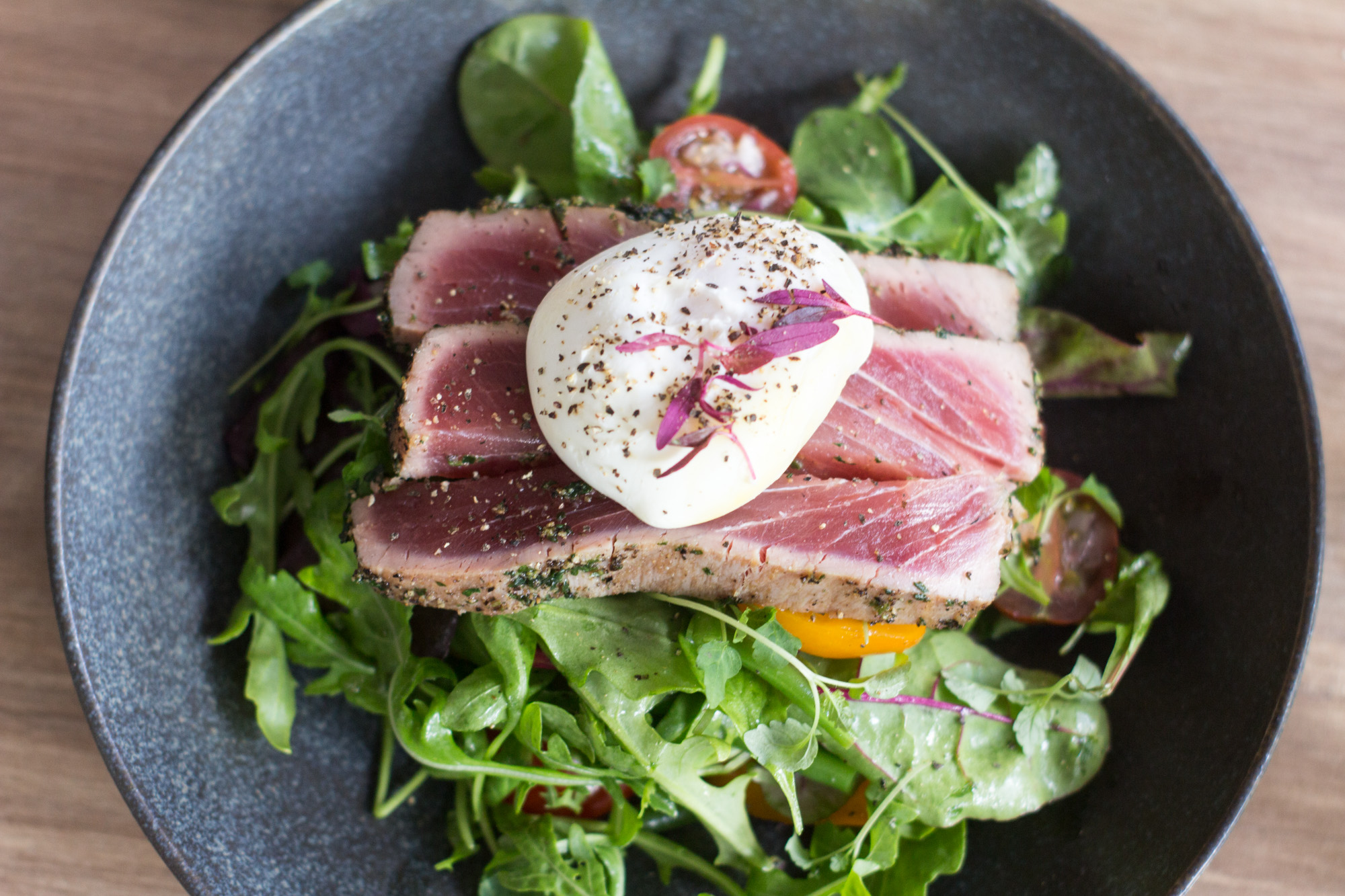 The drinks menu is especially impressive, with some unique concoctions sitting alongside the classics. Top marks go to the Torrontes Coctele from the aperitif section, a head-poppingly delicious blend of RinQuinQuin (a peach liqueur made from no less than seven varieties of said furry fruit, that's also a real treat to say out loud), Cocchi Americano, oolong, lemon and rosehip.
As for food, the menu is split into three: small plates, planta and sandwiches. The small plates and planta (aka vegetarian and vegan) sections contain some of the most intriguing dishes, while sandwiches seem more suited for a daytime drop-in or a quick bite, rather than a sit-down evening meal.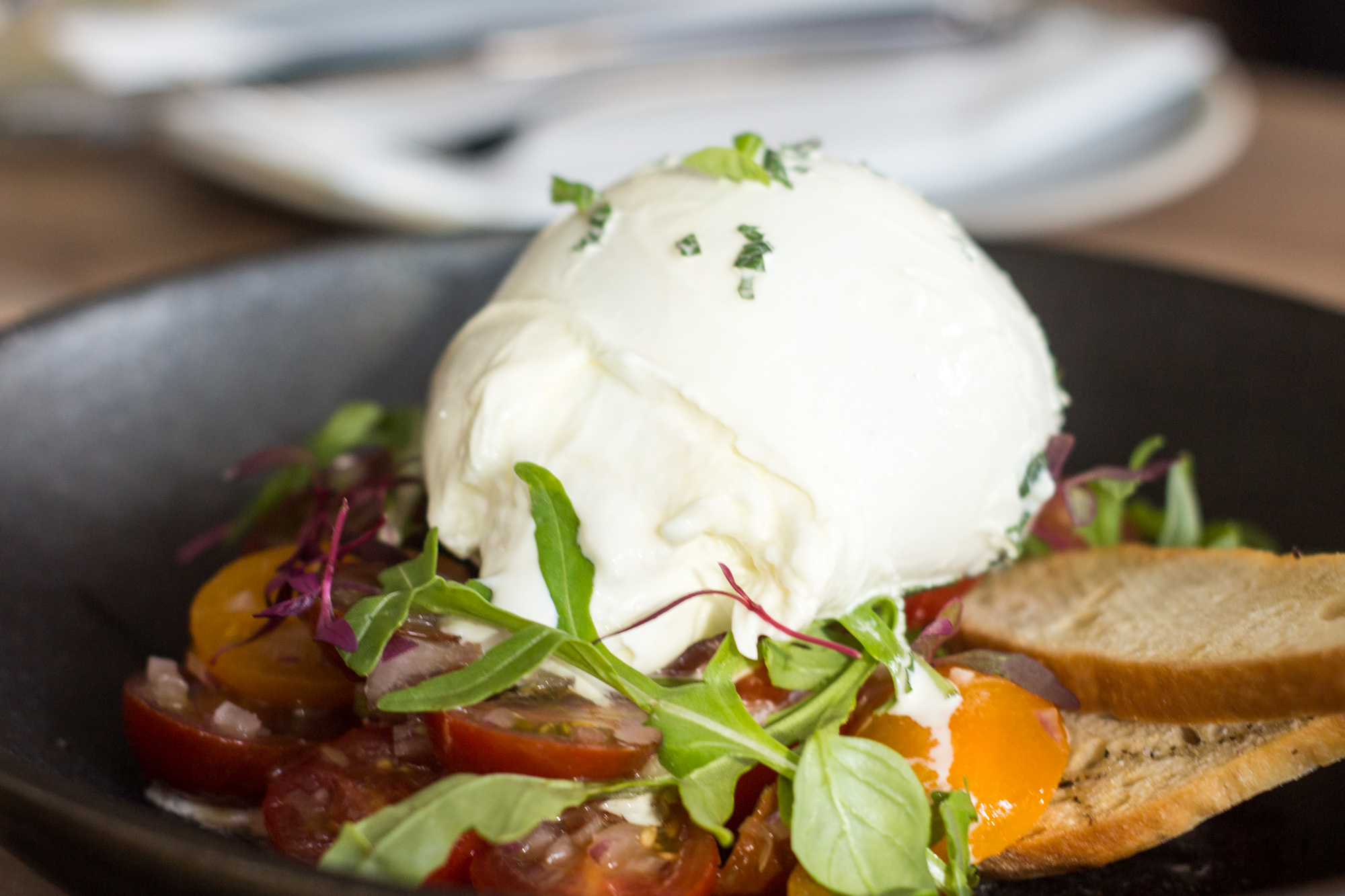 Happily, everything we try is sublime. The burrata pops satisfyingly all over the garlic toast, as does the poached hen's egg which sits atop three thick pieces of beautifully cooked pink tuna – boosted many, many levels by the addition of green beans, tangy olives and semi-spheres of fresh tomato.
The crispy beef has an amusingly anthropomorphic look, thanks to the radishes and swirls of carrot, and tastes great: hot, spicy, sweet and crunchy – yet not too oily. It's easily one of the top-tier crispy beef dishes available in the city, and I speak as someone who's tried plenty.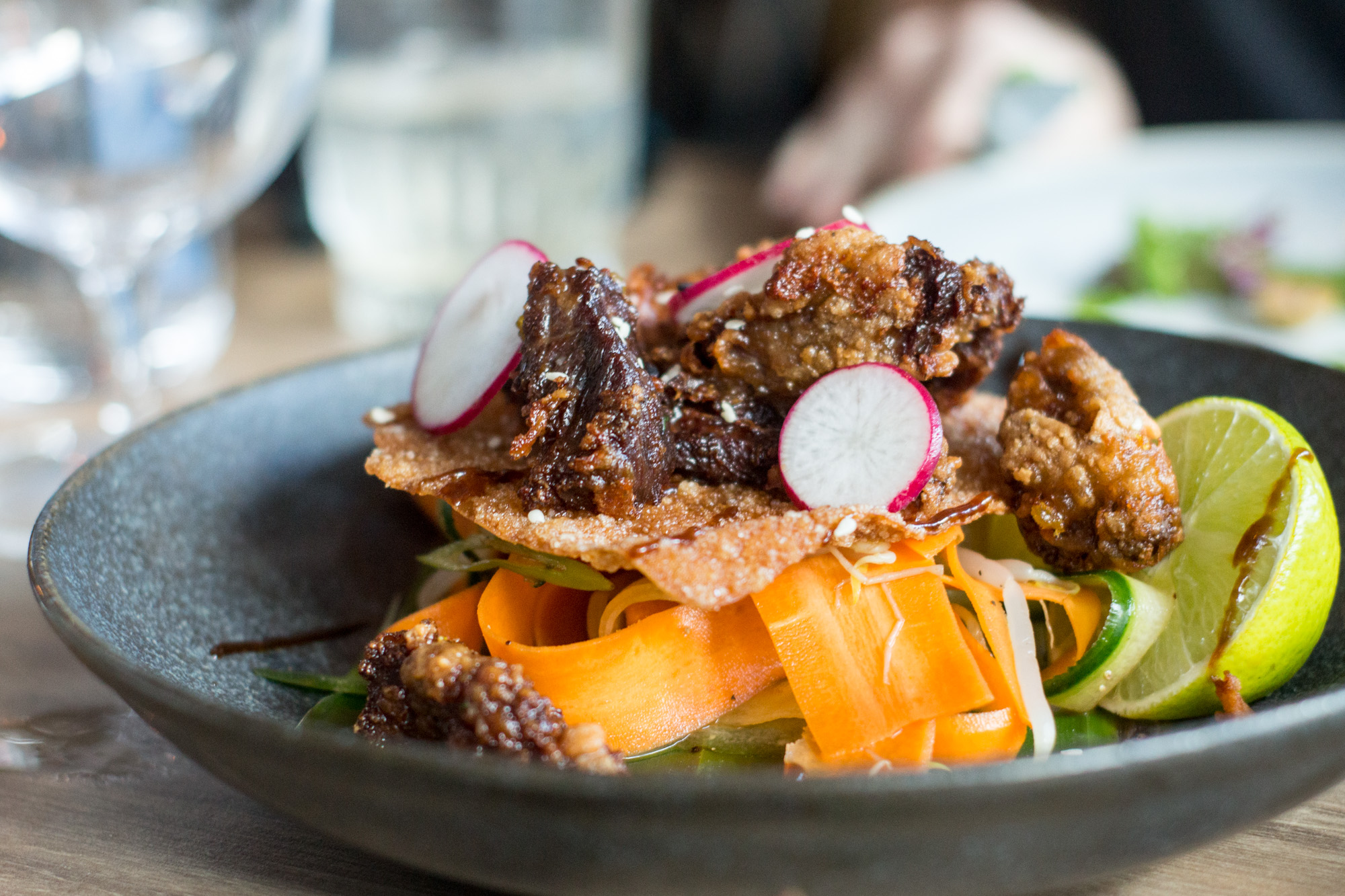 From the planta section, the portobello mushrooms burst with buttery garlic flavours, lifted no end by little clumps of potent Bella Lodi Italian cheese, also known as 'the black parmesan'.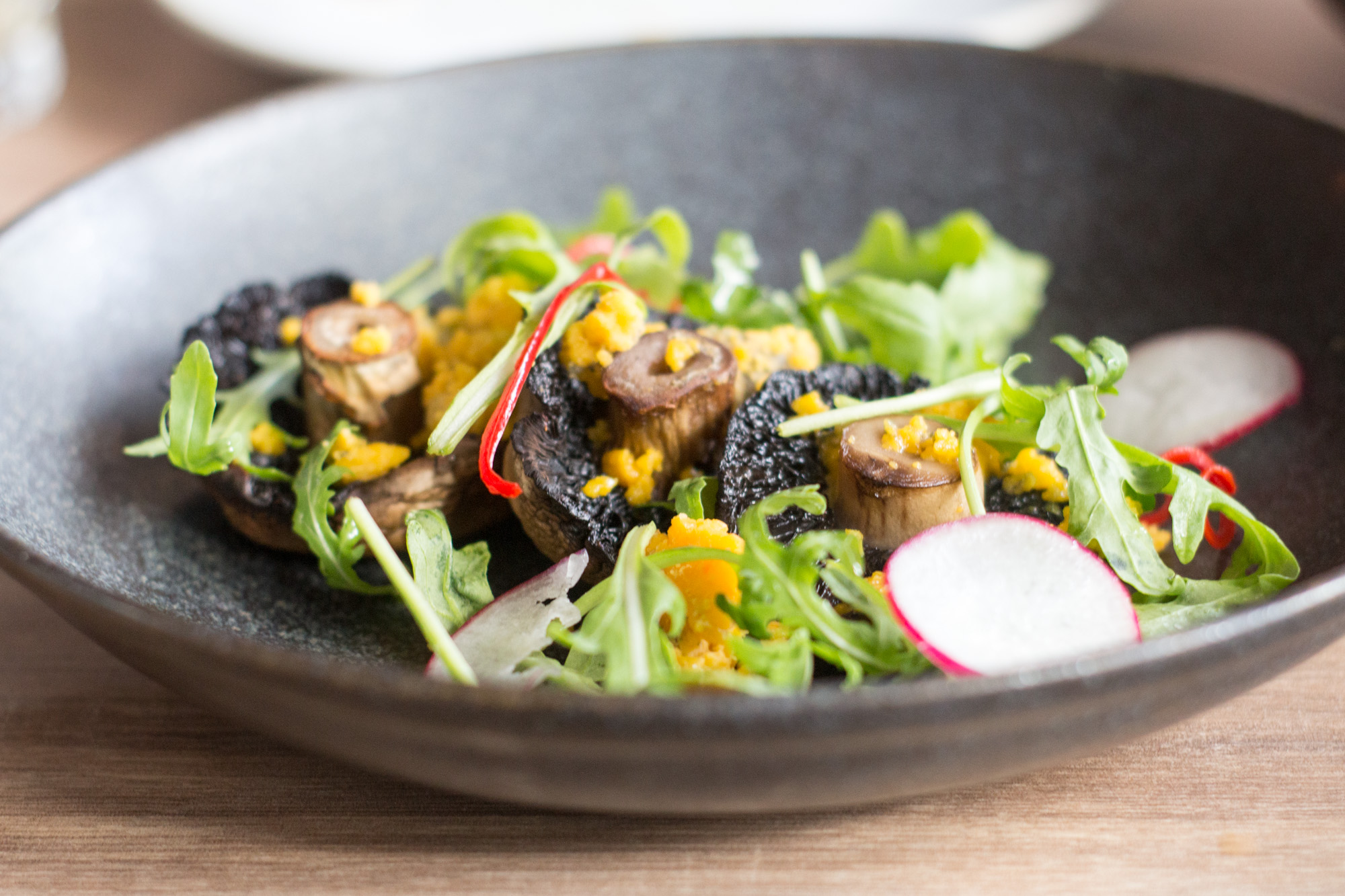 The lamb chops are nice and thick, offering up plenty of plump meat though a darker sear on the fat would have been nice. Still, chickpeas, pomegranate seeds, mint yoghurt and pickled onion all make a winning combination.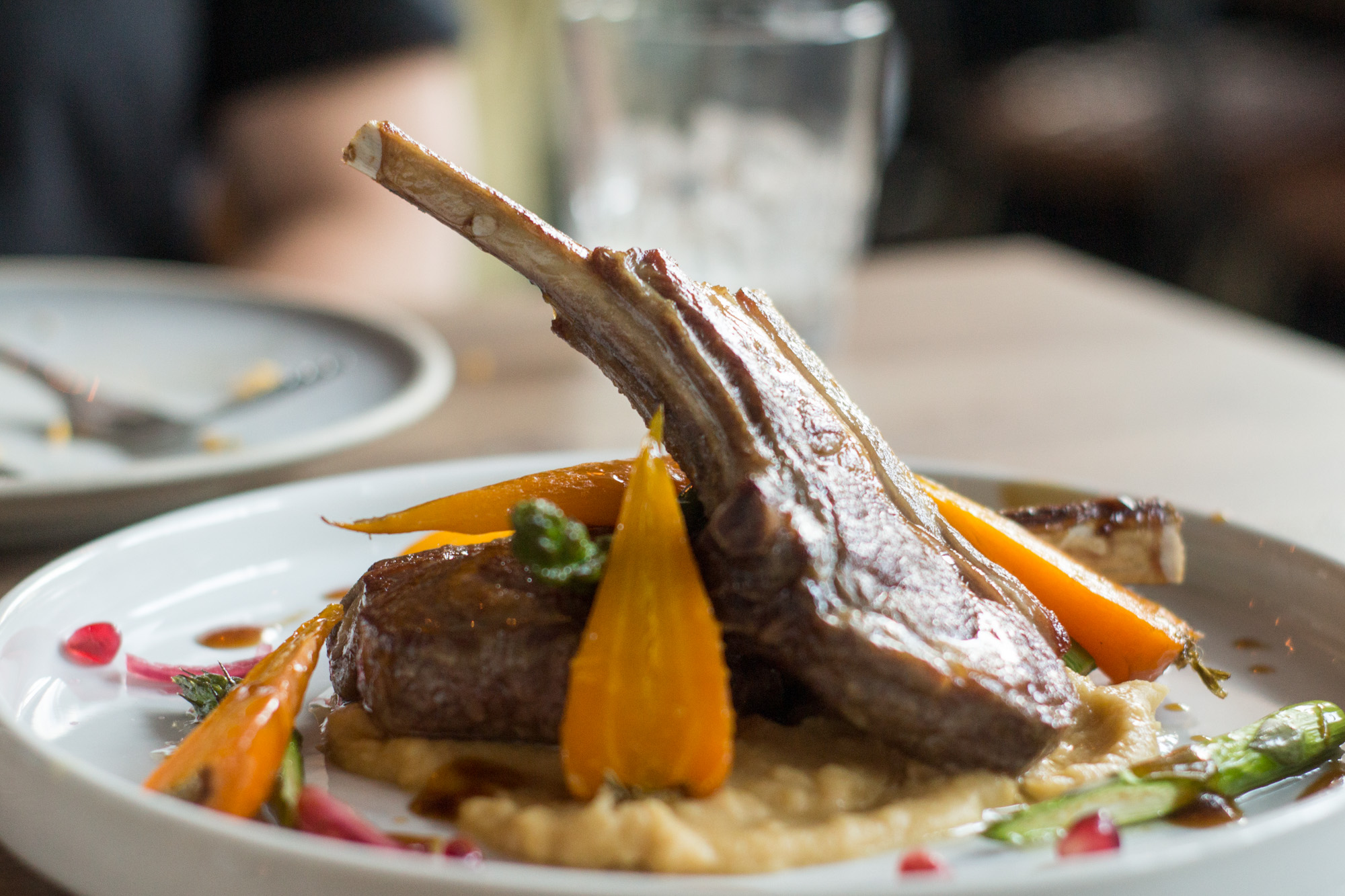 For a newly-opened restaurant, Canvas has passed with flying colours. The location and design of the restaurant alone guarantees it'll become a fixture on the Manchester dining scene, but the quality of the dishes is what will keep people coming back again and again.