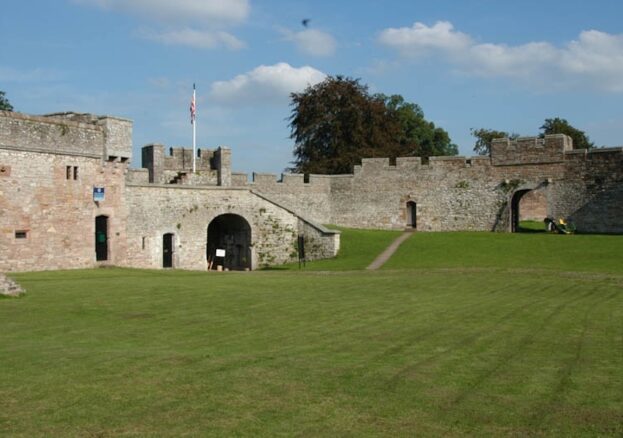 Within the high stone walls and vast iron-studded door of Brougham Hall, you'll find an eclectic range of shops, studios and gallery space, run by local artisans and craftspeople.
Situated just a couple of miles' drive from Penrith, Brougham Hall (pronounced "broom") is a building with a rich history – from the 600-year-old walls, to the famous Brougham doorknocker, based on a 12th century design. After being allowed to fall into decay following its use by Allied forces in the Second World War, the Hall has undergone extensive restoration over the past 40 years.
But it isn't just the building that makes Brougham Hall worth a visit. It's also perfect for anybody wanting to spend a bit of money on locally made goods, and to take home a truly unique souvenir of their visit.
Here, you can choose from artists and artisans working with mosaics, jewellery, photography, paint, and pottery. If you're lucky, you may have an opportunity to speak to the makers themselves, or even to see them at work. And of course, there are plenty of beautiful pieces to buy, so you can shop till you drop – quite literally, as it happens, because Brougham Hall is also home to an independent salon, offering beauty treatments and massages.
If all that shopping and relaxation leaves you feeling peckish, pay a visit to Café 4 Eden, serving homemade traybakes, scones and sandwiches, made using locally sourced ingredients.
There's free parking opposite the entrance, or it's possible to walk here from the town centre (about two miles). Alternatively, there's a circular walking route from Brougham Hall (just under four miles), which takes you along the Rivers Eamont and Lowther, and takes in Brougham Castle, as well as prehistoric monuments Mayburgh Henge and King Arthur's Round Table.