The Yard Kitchen
Katie Hale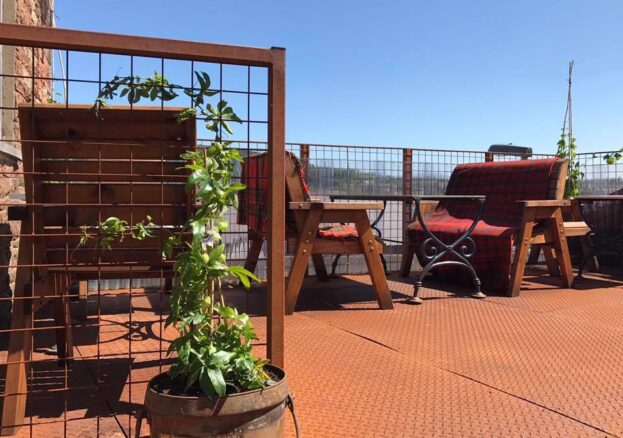 If you're after a delightful blend of fascinating venue, with a café serving home-cooked food, delicious coffee and fresh cakes, then Penrith's Yard Kitchen is a must.
For sunny summer days, there's an outdoor terrace, where you can sip on a vegan milkshake, taking in the views across town. There's a spectacular view of Penrith's beacon (reminder of the town's violent border history), as well as a sweeping vista across the Eden Valley to the Pennines. On colder days, you can cosy up with a hot meal beside the roaring wood-burning stove.
The Yard Kitchen sits at the top of Brunswick Yard, which has to be Penrith's most intriguing location – which explains the café's stylishly quirky décor.
At its core, Brunswick Yard a salvage yard, which means it's always filled with interesting finds. But there are also individual salvage, junk, antique and vintage stalls in the buildings surrounding the yard. It's the sort of place where you might start out looking for an old leather suitcase, and also end up with a military jacket, a bright yellow 1960s sofa and a lampshade in the shape of a fox – which is what makes it so easy to spend hours getting lost in here, always uncovering one more treasure.
If you're looking for something to read with your coffee and cake, directly underneath the Yard Kitchen, you'll find Withnail Books (named after the cult film Withnail & I, which is set in the Penrith area, and partly filmed at nearby Sleddale Hall). Withnail Books is a second-hand bookshop, packed with novels and non-fiction and poetry. Don't turn around too quickly in here, or you might start an avalanche!