Penrith Castle
Katie Hale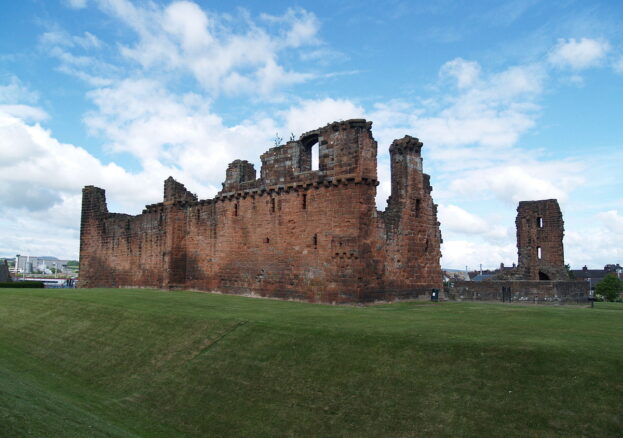 If you come to Penrith by train, the castle is first thing you see as you exit the platform, its rich red sandstone looking warm and vibrant in the sunshine, or dramatic and brooding in the rain. Cross the moat via a wooden footbridge and climb the slope, and you'll find yourself in the shadow of the castle's high eastern walls, which still stand at their original height. Follow the cobbled path inside, where you can wander between the ruined walls, and try to imagine life in Penrith's second oldest building (the oldest is St Andrew's Church tower, in the town centre).
Penrith Castle's most famous resident (or infamous, depending on which version of history you believe) is none other than Richard III, who lived here for periods from 1471 to 1485, before becoming king. Due to Penrith's ongoing skirmishes as a border town, Richard was tasked with keeping the peace, both against the invading Scots, and between the locals.
But the castle predates Richard by about a hundred years. It was built in the late 14th century by Ralph Neville, grandfather of Richard Neville, Warwick the Kingmaker, who played such a key role in the Wars of the Roses.
On a clear day, the castle boasts a view across to Blencathra, or 'Saddleback', as the mountain is known locally, inside the Lake District National Park – and it's easy to see why the castle made such a good vantage point. Today, Penrith Castle sits at the edge of Castle Park: an early 20th century public gardens, which is home to tennis courts, a bowling green, play area and café.
Penrith Castle is managed by English Heritage and is free to visit.
Please note: much of the castle is accessed via steps, and limited disabled access is available.